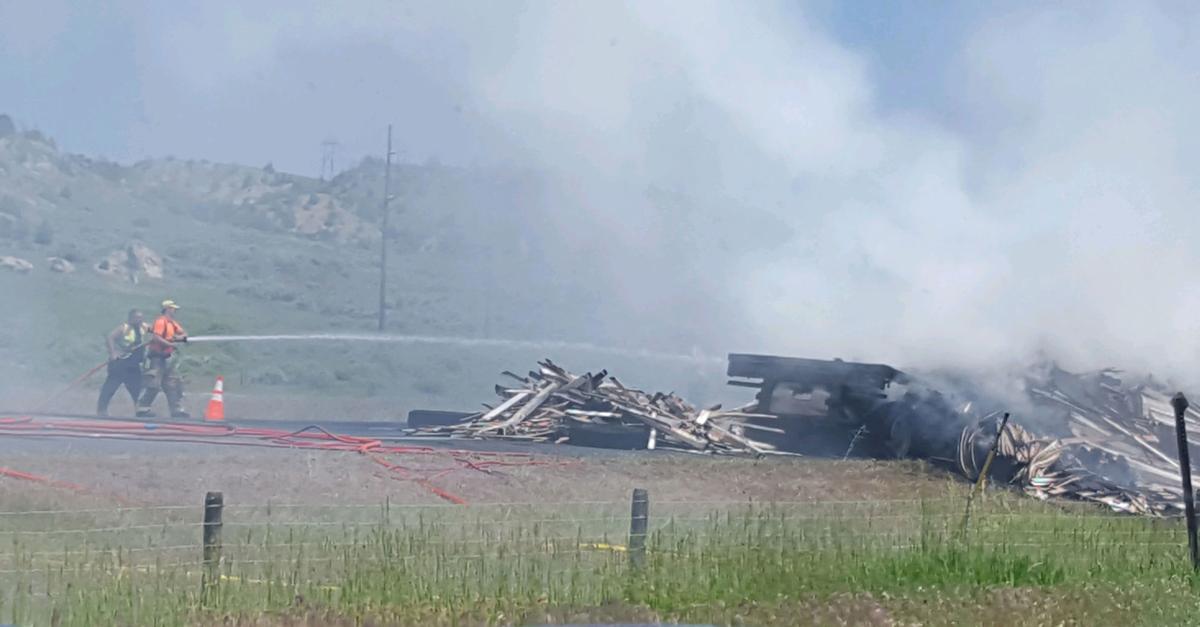 You have free articles remaining.
A semi-truck caught fire heading eastbound on interstate 90 around 10 a.m. Saturday near Whitehall. No one was hurt. The truck lost a wheel bearing on the trailer carrying lumber and construction materials. The driver pulled into the shoulder, but the trailer caught fire.
Montana Highway Patrol Trooper Michael O'Connor was on his way to another call when he saw the smoke. The truck quickly became fully engulfed in flames. The highway was closed for a couple of hours, and eastbound traffic was rerouted from the Whitehall exit to the Cardwell exit.