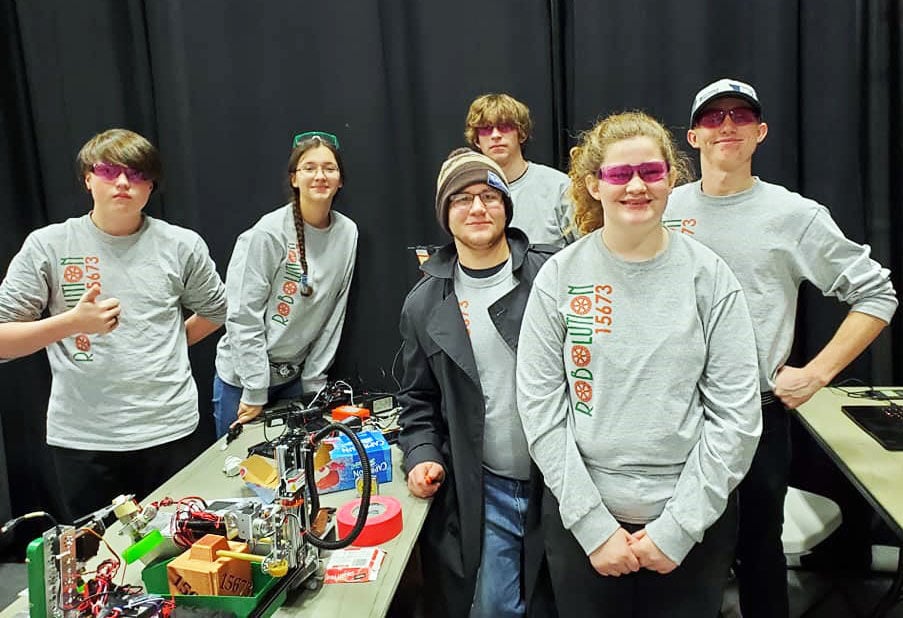 Montana Tech's Upward Bound robotics competition team, Robolution, took home the Design Award, a first place trophy and also placed 10th overall out of 33 teams who competed at the first Robotics Challenge held Nov. 23, in the Montana Tech HPER.
You have free articles remaining.
The team is made up of five Anaconda High School students: Caleb Thompson, Liam Barrington, Will Griffis, Jaiden Connors, and Farabeth Barrington; as well as two students from Butte High School: Kaden Dean and Aaliyah Andersch.
The team is mentored by two Montana Tech undergraduate students, Justin Bak and Emily Maynard. At the helm is Carlton Nelson, a teacher from Anaconda High School, who has spent the last 10 years working for Upward Bound as a summer instructor and now serves as the after-school robotics coach. 
The students' performance qualifies them to compete in the state competition Jan. 17, at Montana State University.