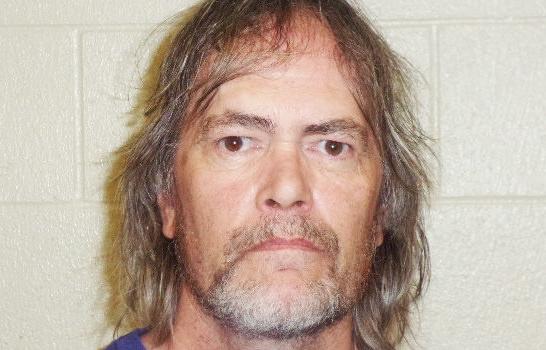 Indecent exposure
On May 16, a call came in about a Butte man who was reportedly standing naked in his yard and fondling himself in front of children on the 200 block of Hobson Street.
Police officers talked to the complainant, who witnessed Douglas Russell Jensen, 55, in the act. The witness was unsure if the children saw Jensen exposing himself.
Officers continued to investigate the case, and on Thursday a warrant was issued for Jensen's arrest. He was jailed on a $250,000 bond for felony indecent exposure.
Man tased
Last Saturday, officers responded to 50 W. Broadway St., on a report of a disturbance and assault.
When officers entered the apartment, a man was sitting on the floor with significant injuries to his head and face. A woman told officers another man who lives in the same building hit the alleged victim with a chair and then struck her in the face several times.
The suspect then returned to his own apartment.
Officers followed a blood trail to the apartment of Dustin Dwight Morrow, 34, of Butte who was also injured. He refused to cooperate and at one point appeared to be ready to assault one of the officers. He was then tased and placed under arrest.
He was transported to St. James Healthcare because of his injuries, but would not cooperate and attempted to bite a staff member. He was medically cleared and transported to the Butte Detention Center and jailed for felony aggravated assault, felony assault with a weapon, felony probation violation, misdemeanor assault, and misdemeanor resisting arrest
The investigation is continuing.
Car taken
Police officers responded at 6 p.m. Wednesday to the 900 block of Granite Street regarding a reckless driver.
Officers found the vehicle parked at a residence in the 1000 block of West Quartz Street.
As David Allen Mizell, 58, of Butte was leaving the residence, officers stopped to talk to him. He admitted to driving the vehicle, which on further investigation was reportedly stolen from the 2600 block of Grand Avenue.
The vehicle's owner told officers he knew the suspect but did not give him permission to drive the vehicle, which had been left unlocked with the keys in it.
Mizell was arrested and taken to the Butte Detention Center for misdemeanor unlawful use of a motor vehicle and various traffic violations.
Misdemeanor assault
Tangee Lynn Jessen, 49, of Butte was taken to the Butte Detention Center at around 5 p.m. Thursday for misdemeanor assault.
Officers got a call about a disturbance in the 400 block of South Main Street. Reportedly, Jessen was causing a disturbance because she was unable to gain entrance into an apartment building and attempted to punch another female.
Officers had already dealt with Jessen throughout the day, hence the arrest.
Hiding in basement
Just after midnight Friday, officers responded to the 4600 block of South Arizona Street on a report of an unwanted male.
Officers found Joshua Maloney, 43, of Butte in a basement of a residence.
Since Maloney was in violation of a restraining order and also had a misdemeanor contempt warrant out of Butte City Court, he was transported to the Butte Detention Center.
Bikes stolen
On Wednesday morning, two mountain bikes were taken off the porch of a residence in the 800 block of West Broadway Street. One bike was forest green; the other silver and gray. The bikes are valued at $600 each. Meanwhile, another bike was stolen from a residence on the 900 block of South Colorado. It was a white Cannondale Catalyst valued at $580.
Get local news delivered to your inbox!
Subscribe to our Daily Headlines newsletter.