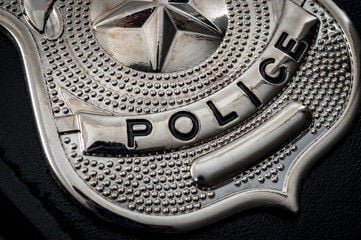 Butte police reports
Causing a ruckus
Officers arrived in the 900 block of Evans at about 2:22 Friday morning to investigate a disturbance.
Dustin James Condon, 26, of Butte was reportedly causing a ruckus by yelling in the area. When officers tried to talk to him, Condon took off on his skateboard, still yelling. Although they were able to eventually stop Condon, he resisted arrest.
Finally in custody, he was transported to the Butte Detention Center and jailed for misdemeanor counts of disorderly conduct and resisting arrest.
Simple assault
There was a reported assault Thursday evening in the 1500 block of Elm. When officers arrived, the victim stated that Robert Matthew Berkopec, 40, of Butte had assaulted her during an argument and threw rocks at her. The victim had a finger injury.
Berkopec was jailed for misdemeanor simple assault.
Jailed for drugs
Early Friday afternoon, officers located a white van parked in the area of Santa Claus Road.
According to police reports, the van's occupants were suspects in a possible disturbance. During the investigation, officers located a syringe loaded with a clear substance in Zane Michael Dorscher's pocket.
Dorscher, 35, of Butte was placed into custody and during the search, officers located a methamphetamine package for sale along with scales, a stun gun and cash. He was jailed for felony possession of dangerous drugs with intent to sell and felony use of property subject of forfeiture.
Several offenses
Officers were called to the Town Pump, 401 S. Montana, at about 12:15 p.m. Friday on a report of a theft. When they arrived, officers were told that the man and woman had already left, but a store employee had followed them.
Sky Lynn Brisbo, 23, of Butte was located by officers, and when they tried to place her under arrest, she resisted and fled. In addition, her dog attacked one of the officers.
Eventually, they were able to arrest Brisbo but the dog escaped. Also, a request has been filed to issue a warrant for the male suspect.
In the meantime, Brisbo was jailed for felony possession of stolen property, and misdemeanor counts of resisting arrest, theft, possession of stolen property, and criminal trespass. She also had two Montana Highway Patrol warrants.
Numerous warrants
At 1:15 a.m. Saturday officers were dispatched to the area of Second and Nevada on a report of a disturbance between a man and a woman.
During the investigation, officers located Shane Lee Benjamin, 36, of Butte in the area. He had several warrants out for his arrest.
While being arrested, an officer found a packet of methamphetamine and drug paraphernalia. As he was being booked, another officer located several different credit cards on his person that were reported stolen earlier. 
Benjamin was jailed for a number of misdemeanor warrants, including partner or family member assault, theft, out-of-jurisdiction warrant; two counts possession of stolen property, and possession of drug paraphernalia.
Outstanding felonies
Just before 8 a.m. Saturday, officers were near the Comfort Inn to investigate suspicious males in the area, where it was determined that Trey Michael Curtis Tarkelson, 24, of Butte had several outstanding felony warrants, including violation of release conditions, warrant out of Lewis and Clark County, and warrant out of Anaconda-Deer Lodge County.
Dumpster sleeping
Someone reported that a man was sleeping in a dumpster at the Thriftway, 901 E. Front, just before 11 p.m. Saturday.
The man was identified as Daniel Robert Norris, 42, of Butte who had a felony warrant out for his arrest for possession of dangerous drugs. He was transported to the Butte Detention Center.