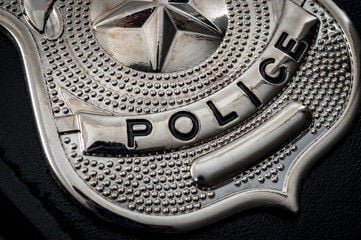 Butte police reports
Outstanding warrants
At 4 p.m. last Friday, an officer made a traffic stop in the 1400 block of Harrison Avenue on a vehicle that was driving erratically.
The officer identified the driver as Eric Ray Martin, 34, of Butte. During the stop it was determined that Martin had warrants for his arrest — a felony out of Madison County and another out of Butte City Court for misdemeanor contempt. He was taken into custody as was his passenger, Levi Jacob Edward Gordon, 22, of Butte who had a misdemeanor Montana Highway Patrol warrant.
Stolen vehicle
William Robert Pentland, 50, of Butte was arrested Friday for felony possession of stolen property.
An officer responded to the 900 block of West Broadway Street at midnight Friday to investigate a parking complaint. The officer found the vehicle, which had been stolen out of Helena.
The officers located the driver, Pentland, and placed him in custody.
Unwanted 'guest'
Officers were called to the Red Lion in Rocker at 9:20 p.m. Saturday to investigate a report of Phillip Rae Gribble, 40, of Butte entering another guest room and refusing to leave. 
When officers arrived, they found Gribble and took him into custody for misdemeanor trespass.
Sunday burglary
Officers were on the scene at 10 a.m. Sunday in the area of Schley and Wynne on a report of a burglary in process.
Upon their arrival, officers were told that someone had entered the residence through the backdoor and that the owners were not at home. While attempting to enter the residence, a call came in that a woman was reportedly being chased by a man with a gun. Two of the officers stayed to investigate the ongoing burglary, while the other responded to the second call.
Turns out that call was allegedly placed by Nicole Lee Hannawalt, 33, of Butte, who with the help of Christopher Lee Rasmussen, 37, of Butte lured one officer away from the burglary scene.
Meanwhile, the two officers located Jacob Warren Elkins, 29, of Butte inside the residence with stolen items in his possession. Another witness informed officers that a female was with the male earlier in a Volkswagen. Officers located the car and placed both Hannawalt and Rasmussen into custody during a traffic stop.
Elkins was jailed for felony burglary and felony obstruction of a police officer, as well as an MHP warrant, along with two misdemeanor contempt warrants out of Butte City Court.
Hannawalt was jailed for felony burglary and felony obstruction of a police officer. Rassmussen was jailed for felony burglary and a misdemeanor MHP warrant. He also had a felony warrant out of Lewis and Clark County.
Casino disturbance
A disturbance was reported at 3:42 p.m. Sunday at the Magic Diamond Casino, 3700 Harrison Ave. The alleged perpetrator was Robert Wayne Town, 56, of Butte.
Officers found Town inside the casino and placed him under arrest for several outstanding warrants, including two misdemeanor counts of contempt from Butte City Court. He also has a misdemeanor warrant for violation of a restraining order and a Montana Highway Patrol warrant
Money gone
On Friday afternoon, money and jewelry were reportedly taken from a room at the Quality Inn, 2100 Cornell. An investigation is underway
Painted walls
Sometime between 9 p.m. Friday and 10 a.m. Saturday, walls at Pit Printers, 525 E. Front St., were spray painted.
It was reported Saturday afternoon that a brick wall was spray painted in the 900 block of Iowa
Sorry I'm late
A woman loaned her car to a man she didn't know too well. She stipulated it be returned in a few hours. He didn't return it and she contacted police. During that time, she was able to text him what was going on and he finally returned the car.
Curfew violation
Just before 1:30 a.m. Saturday at McDonald's, 3001 Harrison Ave,., four 16-year-olds were cited for a curfew violation.
Bad call
On Saturday night, someone thought that a woman in the McDonald's drive-thru was intoxicated. But when officers arrived, the woman showed no signs of impairment.
Cellphone stolen
It was reported at about 8 p.m. Saturday that a cellphone had been stolen from Cricket Wireless, 1500 Harrison Ave.
Imaginary bed bugs
Just before 11 p.m. Saturday, a homeless man in the parking lot of a Butte hotel was loudly complaining about bed bugs. He also said he had a gun but he lied. When police arrived, he was taken to the homeless shelter.