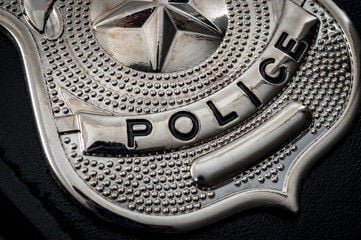 Butte police reports
Several tires slashed
Several reports of cars being vandalized came in from just after 7 to 10:20 a.m. Sunday.
Seven vehicles at the Super 8, 2929 Harrison Ave., had tires slashed. The other three vehicles were parked at the Butte Plaza Mall.
Fired a round
Police were called to the Silver Bow Village, 910 Evans, at around 3:45 a.m. Sunday to investigate a disturbance.
Apparently, following a confrontation in the parking lot, Justin Mark Krause, 32, of Butte fired a round from his balcony. He was arrested for criminal endangerment.
Quick arrest
Ryan Kendall Lewis, 34, of Butte was jailed just after midnight Sunday for misdemeanor partner or family member assault and felony assault with a weapon.
Lewis allegedly struck a 39-year-old woman with his vehicle in the 2000 block of Walnut and then left the scene.
The woman had cuts and bruises, but did not need medical attention. Quickly after the fact, Lewis was arrested in 400 block of South Main Street.
Facial injuries
Samuel Robert Medina, 44, of Butte was arrested for misdemeanor partner or family member assault.
The assault allegedly took place on West Gold Street while several children were in the house.
Medina denied the allegations. It was noted that the woman had facial injuries.
Sleeping woman
Just before 9 p.m. Friday, officers were dispatched to the Town Pump, 531 S. Montana, regarding a woman, Sundee Cunningham, 47, of Butte sleeping in the grass just above the casino.
Officers told her to move on out. Cunningham seemed to heed their advice but just 30 minutes later, she was back, this time sleeping in the lot.
She was given several opportunities to leave, but refused and was arrested for misdemeanor failure to disperse.
Report of abuse
A report came in Friday night about a man hitting a woman inside a car while driving from Paxson to Dewey Boulevard at a high rate of speed (about 55 miles per hour).
When officers caught up to them, no one was in the truck. They were later seen walking out of a yard.
Witnesses said it appeared Joseph William Gray III, 53, of Butte was striking the woman but she said he wasn't hitting her.
He was jailed for misdemeanor partner or family member assault (reasonable apprehension, reckless driving and eluding police.
Park Street fight
On Friday night, officers were dispatched to the 700 block of West Park to investigate a disturbance between a man and a woman.
Joseph Allen Hall, 44, of Butte had a box cutter in his possession but claimed he didn't threaten anyone with it and turned the weapon over to police. The woman said she didn't feel threatened by Hall, although he did come at her with the box cutter.
Hall was jailed for misdemeanor partner or family member assault (reasonable apprehension).
A 2000 silver Dodge Dakota pickup was reported stolen around 11:30 a.m. Friday. By 2:25 p.m., it was recovered on East Center Street.
A 20-inch Dynacraft girl's bike valued at $108 was taken Friday afternoon from the Quality Inn. Late Friday night, another bike was stolen in the 300 block of West Aluminum.
It was estimated that sometime Friday, $2,100 worth of lumber was stolen from a job site in the 300 block of Powder Loop theft of lumber job site $2100
A man called to say he is being harassed at Emma Park by his roommate and landlord. Officers are trying to rectify the situation,
A dad thought his son might assault him so he called 911 on Saturday afternoon. When police arrived, father and son said "everything was okay."