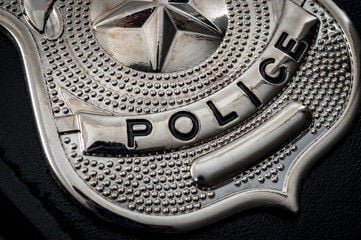 Butte police reports
Room vandalized
Officers responded to the Red Lion Inn, 122005 Nissler Road, at 12:30 a.m. Thursday on a report of an unwanted male, Bradley J. Williams, 60, of Idaho Falls destroying property in a second-floor room that was supposed to be vacant.
Officers went to the room, but Williams refused to let them enter the room. He had also attempted to climb out the window. Officers used a key and forced the door open as the dead bolt was in use and placed Williams under arrest for felony burglary for entering the room unlawfully and damaging the room.
Felony embezzlement
Lena Elizabeth Lambertson, 60, of Butte was arrested Wednesday morning on two felony warrants out of Butte Justice Courts for embezzlement and issuing bad checks.
According to the complaint, Lambertson allegedly embezzled over $17,000 from local businesses and issued over $8,000 in bad checks to local and out-of-jurisdiction businesses.
Fifth DUI offense
At around 8 a.m. Tuesday, officers arrived in the 100 block of West Granite Street and found Leonard Andies Martinez, 71, of Butte sitting outside his wrecked vehicle.
According to witnesses, Martinez was swerving down the street and hit two vehicles.
Officers thought Martinez was under the influence of some sort of medication or drug and took him to St. James Healthcare for a blood test.
He was then transported to the Butte Detention Center and jailed for felony DUI (fifth offense), careless driving, driving without liability insurance, and driving with a suspended or revoked driver's license.
Car taken
It was reported at 8 a.m. Tuesday that a 2004 Saturn had been stolen in the 3200 block of Floral Boulevard. Police located the car at noon on the corner of Thomas and Evans.
Items stolen
Sometime between Monday and Tuesday morning, a car was broken into while parked on East Mercury Street. The thief took binoculars, a hunting rifle, a hunting bow, and $200 in cash.
A down jacket and binoculars were taken Tuesday afternoon from a vehicle in the 2700 block of Evans Street.
While at Fairmont Hot Springs Tuesday, someone took a canvas cargo carrier strapped to the roof of a woman's vehicle. Inside were items worth around $1,000.
Warrant issued
A man who had been evicted from a rental property in the 600 block of Silver Street did some damage, including putting several holes to the interior of the residence before he packed up and left. A warrant for his arrest was issued Tuesday morning.
Guns and knives
People living in the 600 block of Basin Creek Road called to complain Tuesday afternoon that teenagers were nearby shooting guns and throwing knives. When officers arrived, the teens had left the area.
Get local news delivered to your inbox!
Subscribe to our Daily Headlines newsletter.