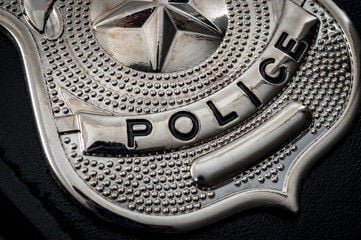 Police reports:
Outstanding warrants
A woman told police Tuesday morning that she let Zachariah Thomas Bartsch, 33, of Butte, borrow her vehicle for a short time, but he had not returned it.
Later in the morning, officers stopped the vehicle at Colorado and Aluminum streets and discovered that both Bartsch and his passenger, Winter Rose Clark, 21, of Charlo, had outstanding warrants.
Bartsch had a Montana Highway Patrol warrant and a criminal contempt warrant out of Butte Justice Court. Clark was wanted on a contempt warrant from Butte City Court. 
They were both jailed and the vehicle was returned to its owner.
Felony and misdemeanor
Officers were called to the area of Howard and Silver Bow around 3:20 p.m. Tuesday on an investigation. They spoke to Ava Loretta Hickman, 61, of Butte, who had an outstanding warrant.
She was booked for felony violation of release conditions and misdemeanor criminal contempt.
False names
Officers responded to the 600 block of Daly Street at 11 p.m. Wednesday to investigate a report of a suspicious woman who was sitting on the complainant's porch.
An officer identified her as Mary Florence Galloway, 35, of Butte, after she provided several false names. She was jailed for a felony warrant from Missouri for vehicle theft and for obstructing a peace officer, a misdemeanor.
Money owed
It was just after 8 p.m. Wednesday when officers responded to Utah and Second on a report of a disturbance.
When they arrived, they were approached by Terry Joe Fussell, 56, of Butte, who said he had an altercation with a man concerning money owed.
Fussell acknowledged confronting the man but said nothing happened. The man told a different story, saying Fussell grabbed him by the throat and threatened him with a knife. Witnesses corroborated the victim's story.
Fussell was arrested for felony assault with a weapon, a felony parole violation and two warrants for misdemeanor contempt.
Burglary and more
Dustin James Condon, 26, of Butte, was jailed Wednesday afternoon for felony burglary and misdemeanor offenses of resisting arrest and criminal trespass.
Officers responded to the area of Apple Orchard Lane on a complaint of a suspicious man who entered the victim's property, started a small fire in his wood shed and went inside a camp trailer.