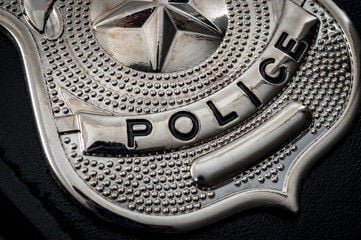 Butte police reports
False name
Officers responded to an address on Nassau Street at 3 p.m. Monday to investigate suspicious activity. During the investigation, Anthony Wayne Lamere, 32, of Butte gave officers a false name, was allegedly in possession of a stolen firearm, and was also wanted on a warrant. 
He was jailed for obstructing a peace officer, possession of stolen property, and contempt of court.
Arrest warrants
During a routine traffic stop Monday afternoon, Erika Michelle Stratton, 28, of Butte was arrested on two separate contempt of court warrants.
While investigating a 4 a.m. disturbance Sunday in the 600 block of Placer Street, officers found Lexie Leigh Hazel, 21, of Butte, who was wanted on two contempt warrants. She was transported to the Butte Detention Center.
Tabatha Jo Rose Niblack, 23, of Polson was arrested at around 4:30 a.m. Saturday following a traffic stop at the intersection of Park and Arizona. Niblack was wanted on a theft warrant.
Jailed for DUI
On Monday afternoon, Katelin Faye Chyatte, 30, of Bozeman was driving with an infant inside the car when she allegedly tried to run over a male standing near the gas pumps at the Thriftway, 901 E. Front St. 
The vehicle struck a protective barrier near the gas pumps. Chyatte was arrested after fleeing the scene on foot with the infant.
She was jailed for driving under the influence and criminal endangerment.
Elm Street disturbance
There was a disturbance in the 1500 block of Elm Street Sunday night. It is alleged that Gonzalo Joe Aguilar, 35, of Butte knocked a 38-year-old female to the ground and kicked her. 
He was jailed for partner or family member assault with bodily injury.
Burglary suspect
Darrell Dwayne Smith, 39, of Helena was arrested at around 4:30 a.m. Saturday during a traffic stop at Park and Arizona streets.
Officers were investigating an incident where a male allegedly attempted to enter an unoccupied room at Eddy's Motel without permission and fled.
Smith was jailed for burglary for that incident. It was also determined that he was allegedly involved in other recent thefts, so was also jailed for two counts of misdemeanor theft, felony theft, and probation violation.
Cash and gun gone
A man living in the 2800 block of Silver Bow Boulevard left his residence at 8:45 a.m. When he returned at noon he noticed a gun and cash was missing from his bedroom.
'Wasn't me!"
Late Saturday morning, a resident living in the 2700 block of Moulton said his neighbor shot a seagull. When officers arrived, the neighbor denied the allegation.
Broken window
A resident living in the 2200 block of West Drive reported Saturday afternoon that someone broke the driver's side window on his vehicle.
Knock it off
At about 5:30 Saturday, a man attempted to pull a stop sign down on the corner of Motorview and Wynne. Officers told him to knock it off and he did.
Calm it down
A man and woman were arguing Sunday night at a residence in the 1900 block of Princeton and the man punched a window. The pair told officers they would calm it down.
Sibling rivalry
Two brothers living at a residence in the 200 block of Nassau got into a pushing match with each other Sunday night. One brother called the police. When officers arrived, the siblings were told to stay away from each other. Neither man was injured.
Loud music
At 4 a.m. Tuesday there was a man in the area of Dakota and Porphyry driving through the neighborhood with the music blaring. Neighbors weren't appreciative and called police. Officers arrived, but could not find the driver, nor his vehicle.