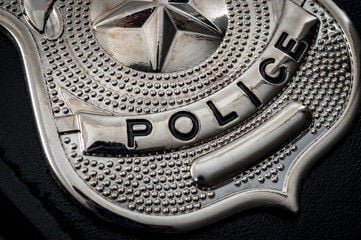 Butte police reports
Assault case
The third time was a charm for Jennifer Elizabeth Barth, 45, of Butte who was jailed for partner or family member assault with minor injuries.
According to police reports, officers went to America's Best Value Inn not once, but three times Monday to investigate a disturbance involving Barth and a male individual.
During the third investigation, the desk clerk told officers that Barth was the aggressor, and so she was arrested.
Home burglarized
A man came home at 5:35 p.m. Monday to find Tamarra Bree Norris, 20, of Butte burglarizing his home on Colorado Street.
Norris then took off by way of the back door, but was located a short time later near the 800 block of South Main Street.
During the arrest, three checks belonging to the victim were in her possession, along with a syringe of suspected heroin and more syringes.
She was jailed for three felonies — burglary of a residence, criminal possession of dangerous drugs, and criminal contempt, and misdemeanor possession of drug paraphernalia.
Several offenses
Dawn L. Gabrielson, 46, of Butte was jailed just after 2 a.m. Monday for the misdemeanor offenses of driving under the influence of drugs or alcohol, speeding, driving with a suspended driver's license, criminal contempt and failure to wear a seat belt.
Suspected meth
During a traffic stop near the Big M just after 6 p.m. Monday, Carlos Fierro German, 25, of Butte was found with a bag of suspected methamphetamine and two glass pipes.
He was jailed for felony possession of dangerous drugs and misdemeanor possession of drug paraphernalia.
Criminal mischief
On Friday morning, two unidentified males painted a line on the sidewalk on West Galena Street.
Late Friday morning, someone spray painted a fence in front of a home in the 800 block of South Wyoming Street.
Stolen items
Just before noon Friday, an unidentified woman took flowers, a white bucket, a garden troll and baseball mitts from a yard in the 800 block of Hornet Street.
Shots reported
A call came in Friday afternoon that someone pointed a rifle at another person in the 1800 block of Locust Street. The case is under investigation.
Later that day, a man walking in the 1700 block of Elm Street reported that a man driving a white Cadillac pulled out a gun and fired shots. This case is under investigation as well.
Someone heard gunshots Sunday morning in the area of the Butte Civic Center. Officers could not find anyone.
No shirt
It was reported Friday afternoon that a woman was walking without a shirt on the walking trail near the Butte Civic Center. When officers got there, she could not be located.
Screws dumped
Someone dumped a bunch of screws on the street in the 800 block of South Main Street Sunday afternoon. Neighbors cleaned it up.
Counterfeit money
On Tuesday morning, someone paid for their merchandise at Goodwill, 3703 Harrison Ave., with a counterfeit $5 bill.
Generator taken
Just after 6 p.m. Tuesday, a generator was taken from a truck parked at the Fairfield Inn, 2340 Cornell. The generator was locked on to the rear of the truck but the thief was able to cut the cable.