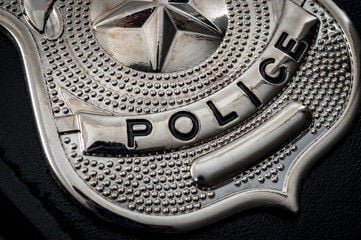 Butte police reports
Felony assault
At around 1:30 a.m. Monday, police officers arrived at Fairmont Hot Springs to investigate a disturbance between a man and a woman.
The female victim was in the hotel lobby and told officers her boyfriend, Alexander Scott Rimkus, 23, of Vaughn had assaulted her by pushing her to the floor and choking her. He also reportedly threatened to kill her with a pistol that he had in his backpack.
The victim told officers she was able to push Rimkus off her and run to the front desk to call 911 as he had also destroyed her cell phone.
Officers found Rimkus in the hallway near his room. He was placed under arrest and taken to the Butte Detention Center. During the investigation, the firearm was found in his backpack in the hotel room. Besides the victim's phone, Rimkus also damaged her vehicle.
He was jailed for felony family or partner assault (strangulation), misdemeanor partner or family member assault, criminal mischief, and tampering with a communication device.
Burglary charge
At around 8 p.m. Sunday, a Butte woman broke into a residence in the 1200 block of Farrell and assaulted a woman living there.
The alleged victim told police that Stephanie Alvarez, 21, entered uninvited and when she tried to stop her, Alvarez scratched the victim in the face.
Alvarez was arrested for felony aggravated burglary and taken to the Butte Detention Center.
Multiple charges
Late Friday afternoon, David Samuel Sandoval, 39, of Butte was arrested in the 700 block of East Second Street.
Police were in the area on a different matter when a woman approached them to say she had just been assaulted by Sandoval and that he was still in the residence with another female.
When officers got near the residence they heard a female in distress, entered the home and found Sandoval standing above a woman who was cowering on the floor.
According to both women, Sandoval was intoxicated and angry when he entered the residence and struck both women.
Besides the assaults, Sandoval had various warrants out for his arrest including driving under the influence, criminal contempt, driving with a suspended or revoked driver's license, and fleeing or eluding police.
Breaking and entering
Dustin Colby Milstid, 27, of Deer Lodge was arrested Friday afternoon for felony burglary.
Officers responded to Continental Storage on a report of damage to a camper that was stored there. The owner of the camper told officers he noticed the front door of the camper was damaged and entry had been made. The owner had not yet entered the camper. An officer located Milstid in the camper hiding under a bunch of blankets.
Milstid told police he entered the camper on the prior night as he was walking in the area and became cold. Found with Milstid were various items that may have been taken from other vehicles in the area. Those items were placed into evidence.
Out of fireworks
Around 4 p.m. Sunday, a call came in about fireworks being shot off in the 1000 block of Utah. When police arrived, they were told that they were done shooting them off because they didn't have any more left.
Stolen generator
A woman who was out camping in a trailer near German Gulch Road reported Saturday that while she was gone, someone had gone through the window and taken a Yamaha generator.
Car thefts
A resident in the 2200 block of Cross Drive reported before 8 a.m. Saturday morning that his 1997 Honda Civic had been stolen. Officers located it at about 1 p.m. Saturday near Dahlgren and Harvard
A report came in at 9 a.m. Saturday that a 1998 Honda Acura had been taken in the 1700 block of Lowell. Officers found it the next day on the corner of Driggs and Oregon.
Anaconda police reports
Saturday night fight
A bartender at Thompson's Bar in Anaconda called police after midnight Saturday to say that several people were fighting before it spilled outside.
When police arrived, they found 38-year-old Lance Gautier of Missoula fighting with two men and got them separated. Witnesses said Gautier had pulled a gun earlier.
Gautier was uncooperative with officers so they put him in cuffs. They found a glass pipe with some marijuana in it but no gun and arrested him on misdemeanor complaints of resisting arrest, disorderly conduct and possession of dangerous drugs and paraphernalia. Police also cited another man for disorderly conduct.
Driver gets DUI
A man called Anaconda police Friday afternoon to say a driver had smashed into his parked truck in the 100 block of Howe Street and pushed it into a fence.
The driver, 27-year-old Edward Korang of Anaconda, was not injured and refused a breath test so he was taken to the hospital for a blood draw. Police don't have the results back yet but they arrested Korang for DUI.
Get local news delivered to your inbox!
Subscribe to our Daily Headlines newsletter.