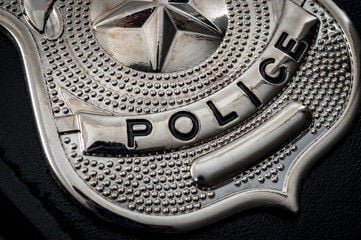 Anaconda police reports
Cell phone theft leads to felony arrest
Last Thursday, a girl shopping at the Anaconda Thrift Center set her phone down and someone was able to grab it. That someone turned out to be Roger Dale Wygant, 60, of Anaconda.
Officers were able to ping the phone to the 200 block of Maple Street, where Wygant lived. While being arrested, he asked for his jacket, which revealed a baggie of methamphetamine and a pipe. After getting a search warrant, officers found a sawed-off shot gun, along with more methamphetamine.
Wygant was jailed for felony unlawful possession of a firearm, along with two counts of felony possession of dangerous drugs, misdemeanor possession of felony drugs, and misdemeanor possession of drug paraphernalia.
Family brawl
Two sisters who live together in Anaconda got into an argument Friday afternoon.
Bobbie Jean Allen's sister reported to police that her sister kicked her feet off a stool, grabbed her and shook her fist at her.
Allen, 38, was arrested and jailed for family member assault.
Butte police reports
Suspicious men
At 2:42 a.m. Monday in the 1600 block of Grand Avenue, an officer noticed a suspicious man trying to avoid the officer by hiding in a vehicle. The officer approached the vehicle and identified the man as Tracy Cole Gollette, 35, of Butte, who has a misdemeanor warrant for his arrest. He was taken to the Butte Detention Center.
While investigating a suspicious vehicle in the area of the 200 block of West Gold Street at 11:18 a.m. Friday, an officer identified David Wade Zahn, 47, of Sheridan, who had three warrants for his arrest out of Madison County. He was transported to the Butte Detention Center.
Aggravated DUI
Officers made a traffic stop at 1 p.m. Sunday in the area of Arizona and Park on a complaint of a possible intoxicated driver. During the traffic stop the officer noticed that the driver, Zane Brandon Spehar, 34, of Anaconda was possibly operating his vehicle under the influence of alcohol.
Spehar failed maneuvers at the scene and was transported to the Butte Detention Center, where he took the breath test and tested over three times the legal limit. He was jailed for misdemeanor aggravated DUI.
Galena assault
Last Wednesday, officers were called to the 1100 block of Galena Street to investigate a domestic disturbance.
When officers arrived, the female complainant said David Eugene Rusk, 48, of Butte held her down on the floor.
There was a warrant for Rusk's arrest on a previous felony partner or family member assault (strangulation) along with criminal attempt. Officers found Rusk hiding in the attic. Besides the arrest warrant, he was jailed again for felony PFMA (strangulation).
Failed theft
Early Friday morning, someone attempted to steal a vehicle in the 100 block of South Arizona Street, but were not successful.
Gift card scam
A 77-year-old Butte woman had already been conned out of $500 worth of gift cards, in a telephone scam where the scammer tells the victim to pay a "bill" by purchasing a gift card and then relaying, via a phone, the number on the back of the card.
The woman was at Walmart Friday afternoon to purchase more gift cards, $900 in total, when a Walmart clerk, who knew about the scam, was able to stop her from purchasing any more gift cards.
According to the Federal Trade Commission, "anyone who demands payment by gift card is always a scammer."
ATV stolen
It was reported late Friday afternoon that someone took a 1996 red Polaris ATV, valued at $1,200 from a residence in the 1300 block of Marcia.
Ignoring advice
Just after midnight Saturday, St. James Healthcare personnel called to report a man left the facility against medical advice. Officers located the man and brought him back to St. James and then to his hotel.
Bikes gone
Early Saturday afternoon it was reported that a mini bike and a mountain bike were stolen from a garage located in the 3000 block of Phillips.
Unit break-in
It was discovered late Saturday afternoon that someone entered a storage unit at Sentry Storage, 3947 Paxson, and took three rifles, a machete, an ax, tent and other tools.
Shots reported
At around 2 a.m. Sunday, neighbors heard shots fired up around Center Street. Police officers investigated but could not find anyone.
Stealing propane
Late Sunday night, an unidentified man failed to go inside the Flying J at Rocker and pay for $77 worth of propane.