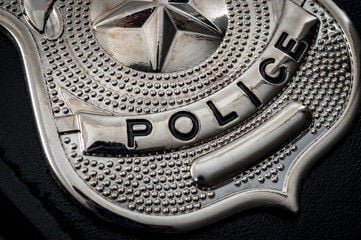 Butte police reports
Crime spree
On Monday, Michael Allen DeLucia, 38, of Helena was seen earlier in the day taking items from Walmart. The police were called when he returned to the store.
DeLucia left the store and fled in a white passenger car with out-of-county plates.
Officers found the car parked at Murdoch's and inside the vehicle was Bailey Kaitlyn Meloy, 38, of Helena, who had a warrant out for her arrest. While questioning Meloy, who at first gave a false name, an officer noticed a hat inside the car believed to be one of the items stolen from Walmart.
A search warrant was obtained and a police dog was brought to the scene. An empty syringe and a glass pipe were found in Meloy's possession.
Meanwhile, DeLucia was found inside Murdoch's. In his possession was a hunting knife allegedly taken from Walmart, along with a backpack carrying a syringe and suspected methamphetamine, along with two digital scales used to weigh narcotics.
DeLucia was jailed for felony possession of dangerous drugs, misdemeanor theft and misdemeanor possession of drug paraphernalia. Meloy was jailed for the misdemeanor offenses of possession of drug paraphernalia, theft, obstructing a police officer, and criminal contempt.
Woman calls 911
At 6:25 a.m. Monday, officers arrived in the 400 block of Pennsylvania Avenue to investigate a disturbance between a Kalispell man and his girlfriend.
During the investigation, officers learned that the altercation between the two became physical and Daniel Egan Lee, 38, allegedly choked the woman. She ran out of the house, where he reportedly grabbed her again and choked her. She then called 911.
Lee was arrested for felony partner or family member assault (strangulation).
Shots heard
Just before 5 Monday morning, shots were heard around Excelsior and Parnell. An investigation found nothing.
Just fine
A call came in just after 1 p.m. Monday. Someone living on Gagnon Street was concerned about a woman who appeared to be passed out in a nearby field, with a man possibly giving her CPR. Turns out the woman was just fine and didn't require CPR. She did, however, request that the officer give her a ride to someone else's house.