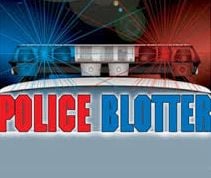 Police reports:
Boy claims assault by mother, grandmother
A mother and grandmother of a 10-year-old boy from Butte were in jail Wednesday for allegedly grabbing the youngster's neck at a daycare house in Butte.
The boy, accompanied by his father at the police station early Tuesday afternoon, said he was helping the two run a daycare in the 2000 block of Florence Street when an argument broke out.
The boy said his grandmother, 52-year-old Lisa Jean Yerkich, grabbed his neck, then his mother, 30-year-old Samantha Jo Pansch, grabbed him by the neck and threw him down into a door.
Police say the boy had injuries consistent with the allegations so they went to the daycare and arrested Yerkich and Pansch on felony complaints of assaulting a minor. They were still in jail as of late Wednesday morning.
Police called the Montana Department of Family Services and it had staff stay with the children the rest of the day until their parents picked them up. The report did not specify the name of the daycare.
Motor home crash
A driver of a motor home was drunk when he smacked into a small car at the intersection of Harrison Avenue and George Street around 7 p.m. Tuesday, then was combative when a blood-draw was done at the hospital.
A 16-year-old girl in a 2012 Nissan Versa had stopped at a traffic signal at the intersection when a 1983 Fleetwood motor home driven by Arik Foust Hamner, 40, of Rocker, smacked into the rear passenger side of the car.
Hamner refused to do sobriety maneuvers at the scene or at the jail and refused to use a breathalyzer so police obtained a warrant for a blood-draw at St. James Health Care. He fought with officers as that was being done, police say.
He was booked on felony complaints of criminal endangerment and DUI and a misdemeanor complaint of obstructing a peace officer. He was still behind bars late Wednesday morning.
The female driver was taken to the hospital by someone she knew but her injuries were not considered life-threatening.
Get local news delivered to your inbox!
Subscribe to our Daily Headlines newsletter.