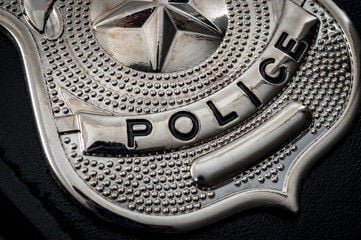 Butte police reports
Aggravated DUI
Nicolas Richard Johnston, 18, of Butte hit a guard rail around 4 a.m. Friday on Harrison Avenue.
According to the report, when officers arrived, they could smell alcohol on his breath and Johnston was taken to the Butte Detention Center where he blew three times over the legal limit. He was jailed for aggravated driving under the influence and careless driving.
Unwanted males
Officers were dispatched to a residence in the 1000 block of Arizona Street at 10:20 a.m. Saturday on a report of an unwanted person.  Police found Matthew Cody Fotsch, 28, of Butte in a car inside the garage. He was arrested for felony probation violation, felony violation of release conditions, and misdemeanor contempt.
A call came in to dispatch at 7:40 p.m. Friday about an unwanted male at Happy Ending Casino, 3878 Paxson Ave. A casino attendant told officers that Robert Pine III, 36, of Butte asked him to call a taxi. The attendant did so but then Pine reportedly approached him and made some threats that he would assault him. Two patrons escorted Pine out of the casino, where officers found him. He resisted arrest, but was finally handcuffed and taken to the Butte Detention Center. He was jailed for misdemeanor counts of assault, resisting arrest, and obstructing justice. He also had a warrant out of Butte City Court for criminal contempt.
Window broken
Sometime Friday morning in the area of Second and Wyoming streets, a rock was thrown through the back window of a vehicle. There are no suspects.
Tools taken
A construction worker staying at the Best Western reported Friday morning that a lock box in his truck was broken into and several tools were taken.
A man reported Friday night that several tools valued at $400 were taken from a garage in the 2900 block of Sanders.
On Saturday afternoon, someone stole a couple of chain saws and a yellow table grinder from a garage in the 1700 block of Yale.
Panels stolen
It was reported Friday that 30 to 40 constructions panels were taken from a construction site on Hansen Road. The panels are worth $100 a piece.
Knife gone
A man living in the 1200 block of Emma reported Friday a knife valued at $50 was taken from his residence. The man said that he let a female stay with him, but when she left the knife was gone.
Shoplifting chased
Just before 6:30 p.m. Friday, a man attempted to shoplift an estimated $400 worth of tools from Ace Hardware, 2709 Harrison Ave. Employees gave chase and the man dropped the white basket full of tools and took off. The case is under investigation.
Foiled attempt
On Saturday morning, a trailer with two snowmobiles was in the middle of the road in the 300 block of West Copper. The trailer had two flat tires. Turns out the trailer and snowmobiles were stolen from a residence on Idaho Street. Apparently, it was too hard to pull a trailer with flat tires, so the thieves just left it in the middle of the street.
Power outage
Late Sunday night, a transformer blew in the area of Hansen and Wathena causing a minor power outage.
Get local news delivered to your inbox!
Subscribe to our Daily Headlines newsletter.