Photos: Local judges, police and fire departments make a Butte boy's day
A new Butte police officer and a new Butte firefighter were sworn in by Judge Robert Whelan on Wednesday afternoon.
Dozens of county and law enforcement officials gathered just after 1 p.m. in Whelan's third floor District Courtroom as Whelan asked the police officer and firefighter to raise his right hand and take the oath of office.
But this wasn't just any swearing in ceremony.
The new police officer and firefighter were the same person, Michael "Hulk" Schow, a 4-year-old Butte boy who has dreamed of being in law enforcement since he could talk — and who is also battling stage three childhood rhabdomyosarcoma, a rare cancer that attacks the body's muscle tissues.
Butte boy battling cancer becomes honorary police officer, firefighter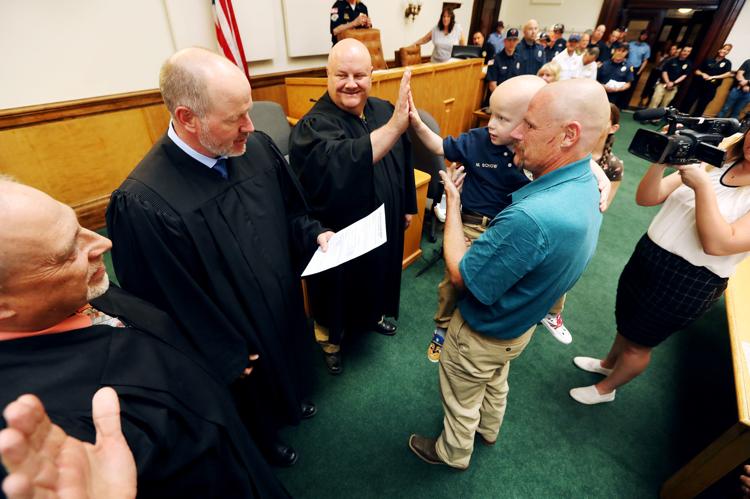 Butte's honorary police officer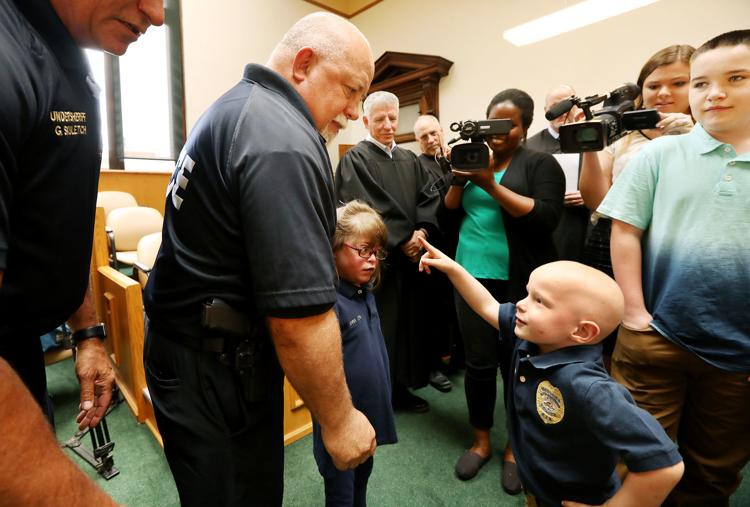 Butte boy lives out a dream with local first responders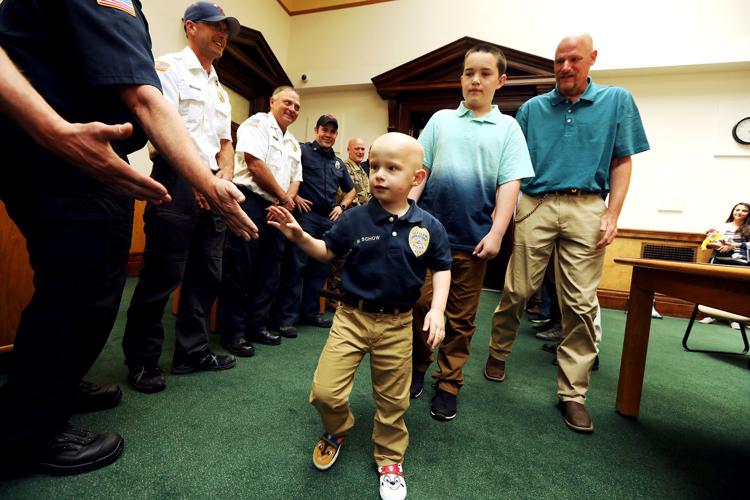 Butte's honorary firefighter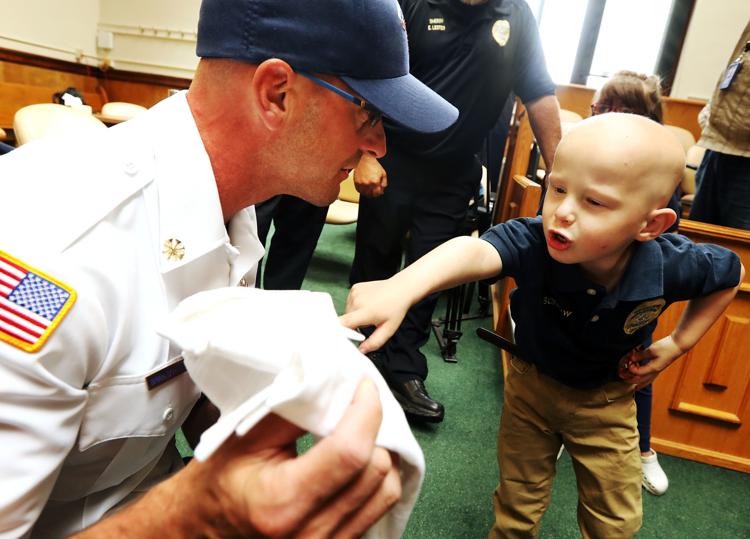 Michael "Hulk" Schow and Annalyn Halvorsen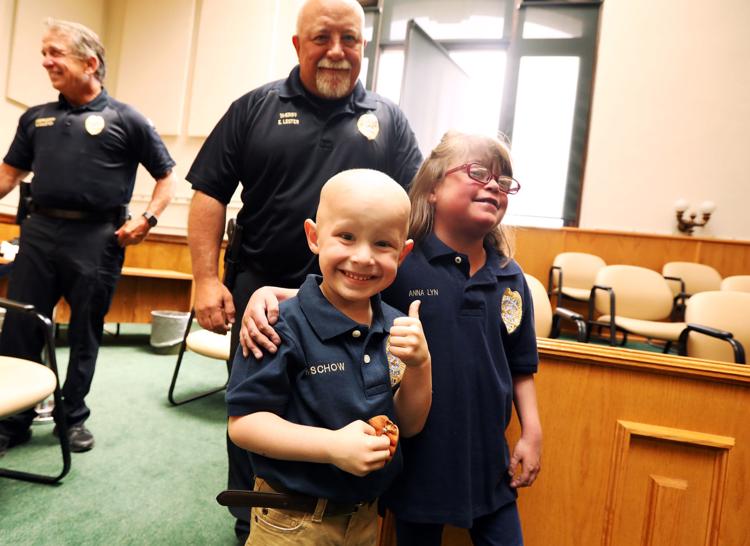 Butte's finest
Butte's littlest crime fighter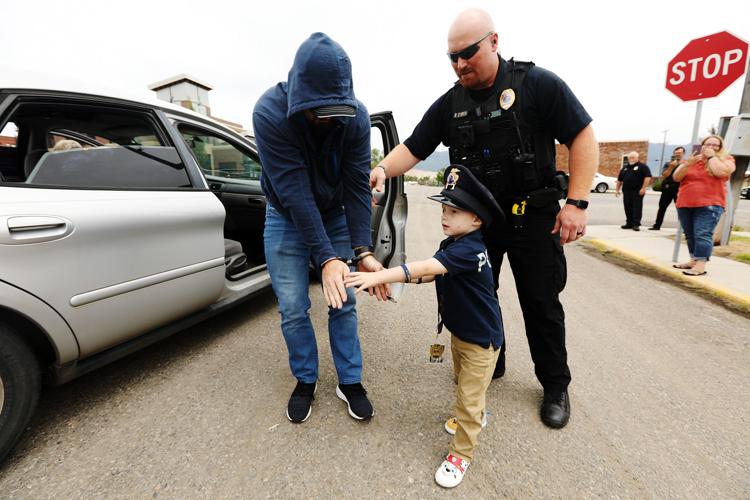 Butte police make four-year-old's day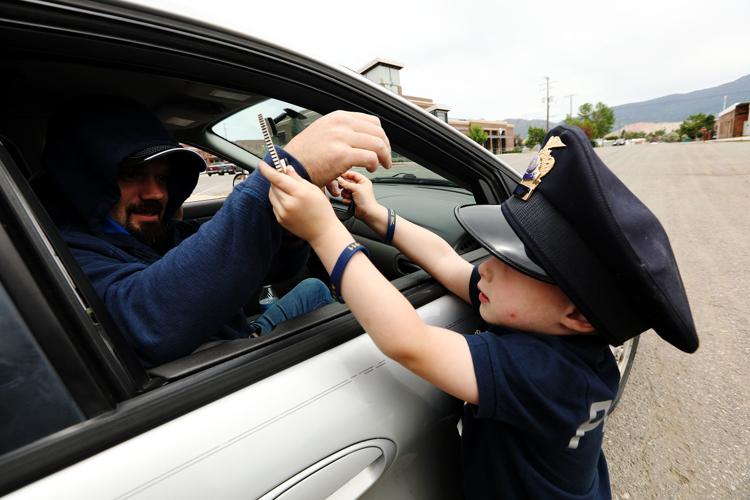 A dream come true