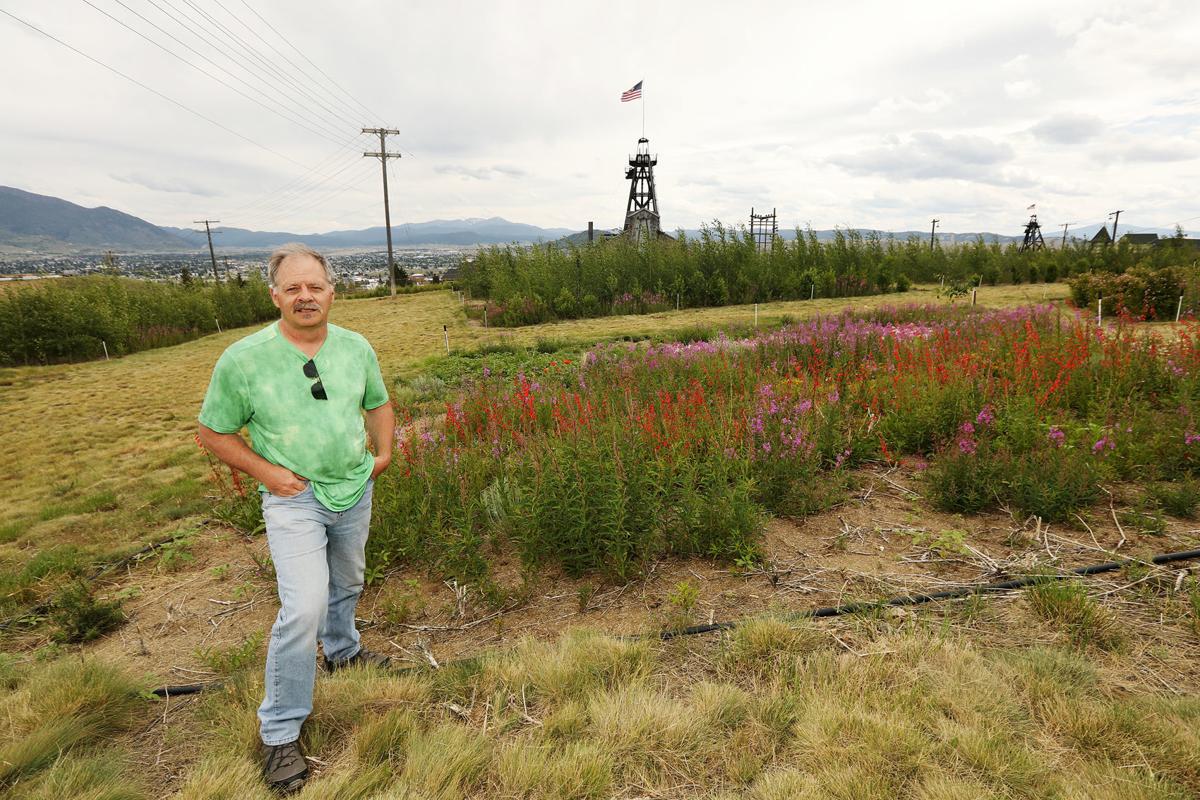 The man who had oversight over approximately $120 million in projects in the Butte area over the last 10 years — Pat Cunneen — is leaving his position with the Natural Resource Damage Program.
Starting Monday, Cunneen, 55, will be the sole engineer working in the county's Public Works Department. The department used to have multiple engineering roles and has around a $30 million annual budget.
Dave Palmer, Butte-Silver Bow chief executive, commented on how well-liked Cunneen is, and said he's a "good addition to the team."
Cunneen will join two engineer techs, who have certificates in engineering but not four-year degrees in the field.
Palmer said Cunneen will be involved in the county's vehicle and maintenance shops' relocation — a project Cunneen has had some involvement in from the state's side for the last few years. The county's shops need to be moved in order for the NRD to complete the removal of the  Parrot mine and smelter waste from behind the Butte Civic Center.
Harley Harris, NRD attorney, called Cunneen's departure from the NRD a loss.
"His commitment to the program and to Butte will be hard to replace," Harris said.
Cunneen's commitment to the Mining City runs deep. It has been the underlying passion of his entire life.
A self-described fourth-generation "Butte rat," Cunneen is the son, grandson, and great-grandson of Butte miners. But he took a different route and went to college because just as he was graduating from Butte High School, the Atlantic Richfield Company had mined its final shovelful of copper ore in Butte. His dad, who'd been a Butte miner for four decades, told Cunneen to get a higher degree.
Ever true to his roots, Cunneen decided he wanted to pursue mining engineering. His dad said no.
So Cunneen went for petroleum engineering instead. But when he collected his diploma from Montana Tech, oil was $8 a barrel, he said.
So he went back to school a second time. He studied environmental engineering. His inspiration, again, was the Mining City.
"Butte was just starting Superfund, so I went back and got my master's in environmental engineering. That was my inspiration," he said.
When Cunneen shows up for work for the county on Monday, he won't have to go far from where he's been parking his car for the last 10 years. Unlike most state employees — particularly state workers who have large responsibilities such as overseeing millions of dollars — Cunneen's desk is and has always been in Butte, not in Helena.
Harris said that was "helpful."
"We could get his perspective. He could talk to people in the street and get their thinking," Harris said.
What Cunneen might be most known for is his role with the Parrot tailings removal, a fight that has long captured the hearts and minds of many activists in town. In many ways, Cunneen's entire 10-year tenure at the NRD was shaped by the Parrot tailings issue.
By his second day on the job, he was designing the plan to find out what had long ago been buried behind the Butte Civic Center.
Now, he can sit back at his desk overlooking Uptown and, while an occasional bird flies by, talk about the 4% copper found in the layer of black clay. The NRD broke ground on the cleanup project in 2018.
Another duty of Cunneen's was to be the state staff person to serve the Butte Natural Resource Damage Council, a nine member all-volunteer board appointed by elected officials to make decisions about $28 million in settlement money from Atlantic Richfield.
Chad Okrusch, Butte Natural Resource Damage Council board member, said Cunneen held the council's hand for years, walking the nine members through the process of figuring out the best way to spend the millions of dollars on a wide range of ideas and proposals.
Just some of the projects Cunneen has had a hand in that have bettered Butte are a $30 million Basin Creek Water Treatment Plant and $17 million in new water distribution lines for Uptown. Those projects were paid for from a couple different sources of settlement money from the state's lawsuit against the former oil company.
Some of the smaller, lesser-known projects Cunneen has been a part of include about $660,000 to purchase Big Butte from a private landowner so the knob rising toward the sky with the Big M on it could be public land. There was also $1 million the state spent for improvements to Blacktail Creek to enhance Thompson Park and $1.2 million to build the kids' fishing pond in Skyline Park. 
There have also been the BRNC's small grants projects, which enabled the BNRC to dedicate $1 million for as many restoration endeavors as locals could dream up.
Some of those include local gardener Norm DeNeal's flourishing aspen grove and native flowers near the Steward Mine on the Hill. Another is the yet-to-be realized BMX bicycle racetrack near West Elementary School.
Cunneen said his commitment to Butte is based on his own childhood here. The youngest of 11, Cunneen remembers a time when he could knock on two or three neighbors' front doors and instantly have his own football team.
"It was the big families, the sense of clan," he said.
He wanted his own brood of five to experience the same atmosphere. 
Elizabeth Erickson, BNRC chair, said Cunneen's move might be "a loss for restoration." But, she says, it's "a win" for the county. Even so, Erickson lamented the loss.
"The expertise and dedication I don't think can be replaced," she said. "We're going to miss the heck out of him."
Get local news delivered to your inbox!
Subscribe to our Daily Headlines newsletter.