The Montana Human Rights Network, the Butte Area Rising Coalition, and Indian People's Action are organizing the CommUnity Rally Against Hate to show support for Miki Chessmore, who was targeted by these racial slurs, and to show that the alleged hate crime does not reflect the opinions of most Butte citizens.
"People are horrified at what happened to Miki," said Travis McAdam, one of the leading rally organizers and MHRN's research director. "We want to come together, show support, condemn these actions, and emphasize that this activity is not representative of what we hold here as good community values."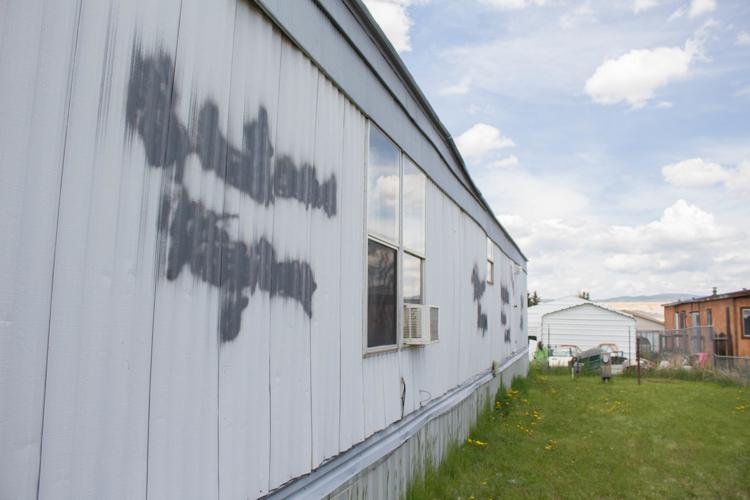 McAdam said talk of holding an anti-hate march and rally started a few days after Chessmore's home was spray painted with phrases like "prairie (N-word)" and "f––– you Indian lover" in early June.
According to McAdam, these slurs targeted not only Chessmore and her roommate but also Butte's entire Native American community.
"This should not be treated the same as some graffiti in an underpass somewhere," McAdam said. "If there's not a strong statement or response from the community, it says subliminally that we don't care."  
That's why on Saturday, after the Butte farmers market, McAdam and other anti-discrimination activists will line up outside of the Imagine Butte Resource Center on West Park Street and march about a half-mile down the Uptown sidewalks to Emma Park, just west of Butte High School.
There, seven speakers, including Chessmore, McAdam, and South African Zulu delegation member Mokai Schux Malope, will talk about issues related to the recent hate crime and why it's important for the community to respond.
"If you elevate these crimes and talk about them, the person targeted is safer," McAdam said.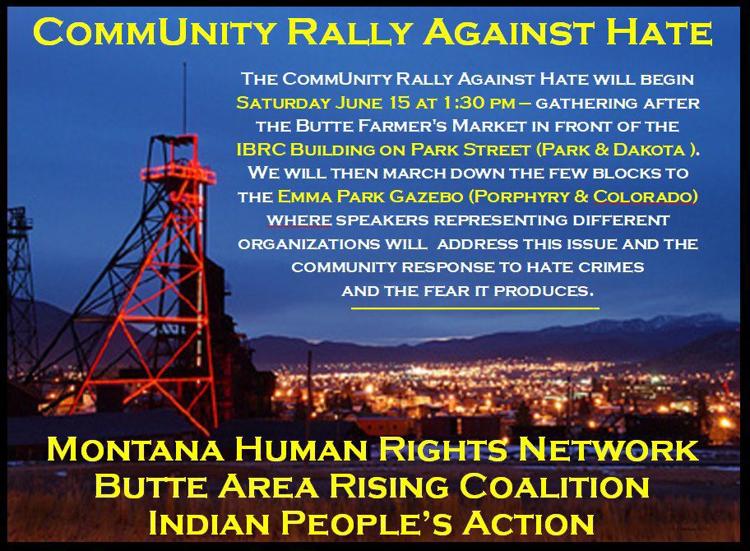 Saturday's event won't be the first time Butte locals have put on anti-discrimination events.
The Butte Area Rising Coalition has held anti-hate and anti-racism rallies in years past, and the Greeley Neighborhood Community Development Corporation heads the annual Harmony Day celebration as a reminder for locals to promote harmony in the Mining City.
But as Sheriff Ed Lester said previously, reports of racist criminal activity like the recent vandalism to Chessmore's home are pretty rare in Butte.
As of Thursday morning, Butte police were still investigating the hate crime and did not have any suspects. But Lester said he has continued to have increased patrols in Chessmore's neighborhood and believes that Saturday's rally against hate is a positive thing for the Butte community.
"I think it's a great idea to have people get together to call attention to hate crime," Lester said. "The more people we have speaking out against it, the clearer the message is that our community will not accept it."