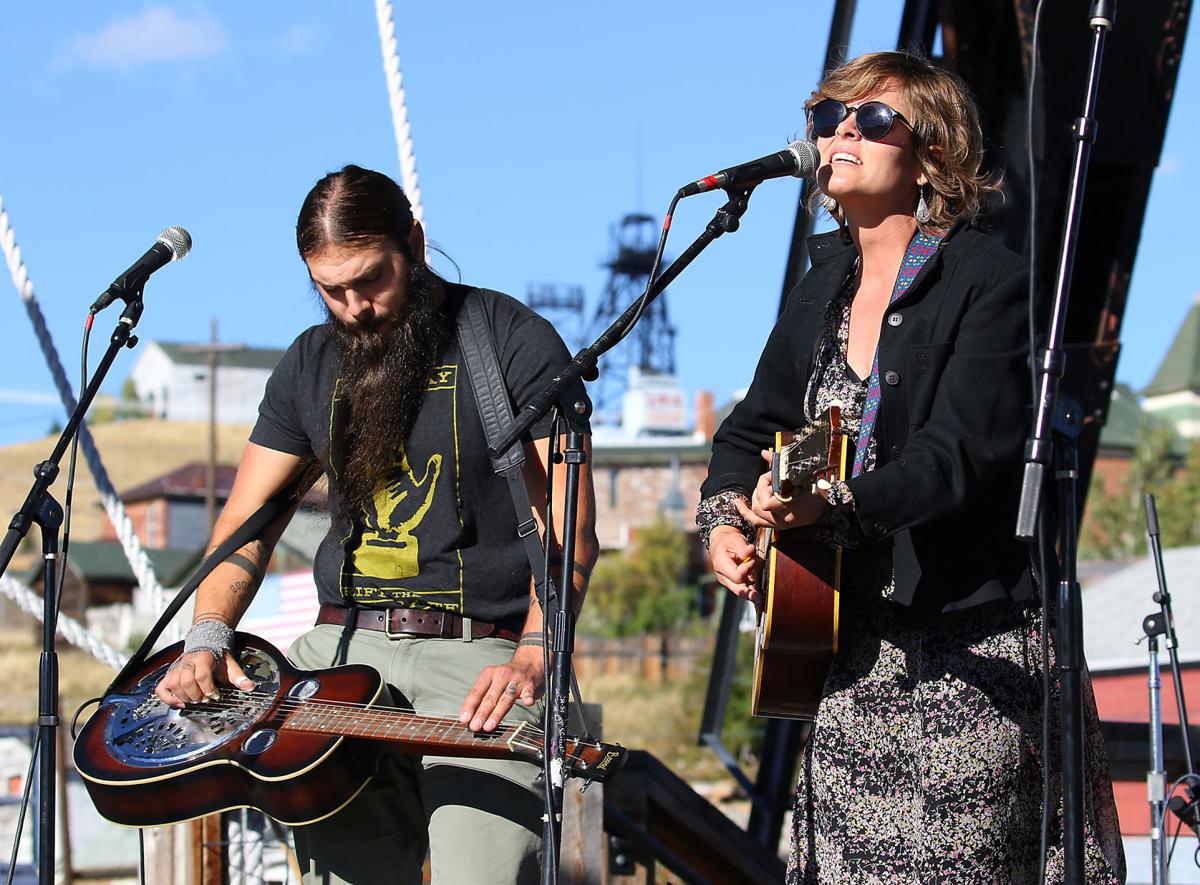 As the Montana Folk Festival wraps up its 2019 showcase, another Butte festival is getting back on its feet.
Matt Boyle, organizer of Butte's Original Festival, told followers on social media last week that the festival he started six years ago will be back in 2020 after a two-year hiatus.
In March 2018, Boyle announced he would be taking a break from organizing the festival but promised Original fans a second coming of the music showcase.
At the time, he told The Montana Standard that the festival was routinely in the red despite getting sponsorships and grants.
In a heartfelt social media post, he also said he needed a break from the Original to focus on other projects.
Both then and now, Boyle volunteered for the low-power indie radio station KBMF and was a member of its Butte America Foundation. In addition, he is the parade director for the Butte Fourth of July and St. Patrick's Day parades, sits on the Butte Convention and Visitors Bureau and runs the event-promotion company Montana Booking Agency.
Since the festival's last run in September 2017, Boyle said, he's been playing catch-up financially, focused on paying back the festival's debt.
But now, he says, he's in a place to bring the music back.
When asked how he plans to make the festival more financially viable, Boyle said he's learned a lot from the past six years of promoting events in Butte and now feels as though he can hit the ground running.
Boyle, 29, started the festival in 2013 when he was just 24 years old.
He said there's a lot to learn when it comes to orchestrating such a large event, everything from marketing and fundraising to the art of talent acquisition, which Boyle said requires a lot of negotiating skills.
"I've gotten a lot of good insight," said Boyle, adding that his last two years of concert promotion through the Montana Booking Agency have been his best yet
The planned dates for the 2020 festival are Sept. 11 and 12. The festival features alternative music and is geared toward a younger crowd, showcasing a diverse spectrum of genres that includes rap, electronica, bluegrass, and rock, among others.
By 2017's standards, the original Original Festival was "tiny" in Boyle's words, featuring 36 bands and attracting a crowd of just 300. In 2017, the two-day festival attracted an audience of around 3,500, the organizer estimated.
Boyle charged admission every year of the festival except for 2017. In 2020, there will be a price for admission, Boyle said, but he's not yet sure how much the charge will be.
Historic Clark Chateau Curator and Building Director Christine Martin said she's attended the Original in the past and expressed excitement over the festival's return.
Having just attended the Montana Folk Festival over the weekend, Martin said events like the two festivals give Butte residents a chance to showcase their community.
"Butte is full of culture and exciting things are happening here," she said.
Martin said the Original attracts a different crowd than the Folk Festival, but she sees that as a good thing. It has the power to attract a different demographic to Butte who would otherwise not visit the city while also giving folk festival fans a taste of something different, she said.
So what's it like to start a music festival in your 20s?
Boyle called the experience "thrilling."
"It's always a joy being able to bring people together," he said.
Get local news delivered to your inbox!
Subscribe to our Daily Headlines newsletter.