One year ago, Sheriff Ed Lester sent out a press release stating a 45-year-old man had died from injuries incurred during a dispute in Butte's Williamsburg neighborhood.
On April 19, 2018, around 6 p.m., the man and a woman had gotten into an argument about private property on V Twin Lane, as previously reported.
The man had reportedly run alongside the woman's truck, jumped onto the running board while she was driving away, and "fell or jumped" while the vehicle was still moving, Lester said. The man was apparently struck by the rear portion of the vehicle and died of his injuries at St. James Healthcare.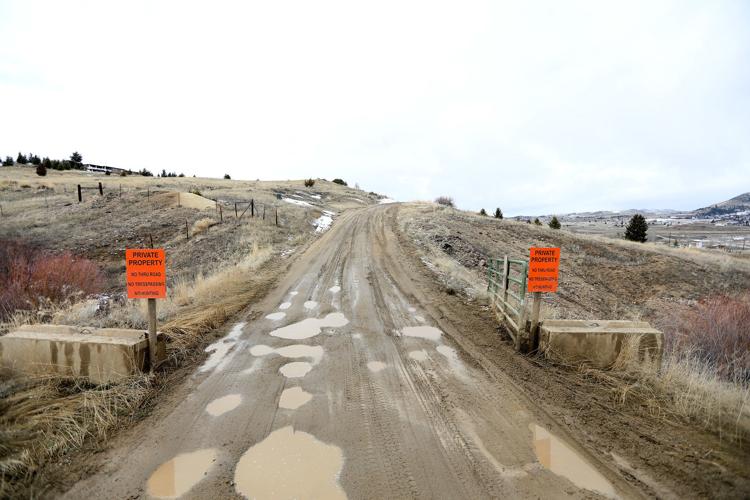 But now, a year later, all of the law enforcement reports are in the hands of the county attorney's office, which has no clear determination yet if charges will be filed or if the dispute will be dismissed as an accident.
You have free articles remaining.
You're out of free articles
Sign in or create a FREE account to keep reading.
According to Deputy County Attorney Mike Clague, the office works on the Williamsburg case at least once a week. He said generally speaking, if felony charges are pressed regarding the dispute, the county attorney's office would have up to five years to investigate before filing them.
With cases like this one, Clague said the office often uses as many investigative tools available to ensure it makes the right decision. He couldn't disclose what specific tools have been used on the Williamsburg case but said generally the county attorney's office discusses investigative reports with the Sheriff's department frequently and can issue things like investigative subpoenas and search warrants. The office can even request help from agencies like the Federal Bureau of Investigation. 
Clague said he is not sure when he and the county attorney's office will decide on if and how to move forward with the Williamsburg case but that when they do, it will be because they are certain of their decision.
"If we decide to charge someone, we have to be comfortable with proving the charge beyond a reasonable doubt. That's a high burden of proof," Clague said.
"We know the stakes are high for all parties involved, so we want to make sure we're right."