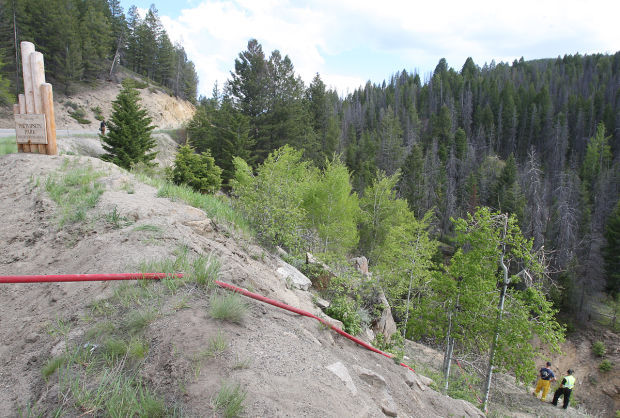 The county coroner has identified the 15-year-old girl killed in a fiery one-vehicle wreck on Highway 2 near Thompson Park on Thursday as Kelsi Stratford of Butte.
DNA results from the crime lab will confirm that identification, Butte-Silver Bow coroner Lee LaBreche said.
Speed is believed to be a factor in the crash, which occurred about 4 p.m. The roadway is extremely curvy.
Police said Stratford was going to Thompson Park to meet friends. She was a student at Butte High School.
Butte High principal John Metz said counselors were available at the school Friday to assist students and staff. The school held its graduation Thursday night.
Montana Highway Patrol Trooper Ken Klapan said the Chevy half-ton pickup truck went off the roadway on the left side, struck a berm, became airborne, rotated completely at least once and landed in a ravine about 125 yards from the highway.
It appears the truck's gas tank ruptured on impact and the vehicle became engulfed in flames. A passerby reported seeing smoke coming from a wooded area near mile-post 76 about 4 p.m. Thursday.
"The vehicle was burned pretty severely," Klapan said Friday morning. "The plates are burned and the VIN numbers are burned."