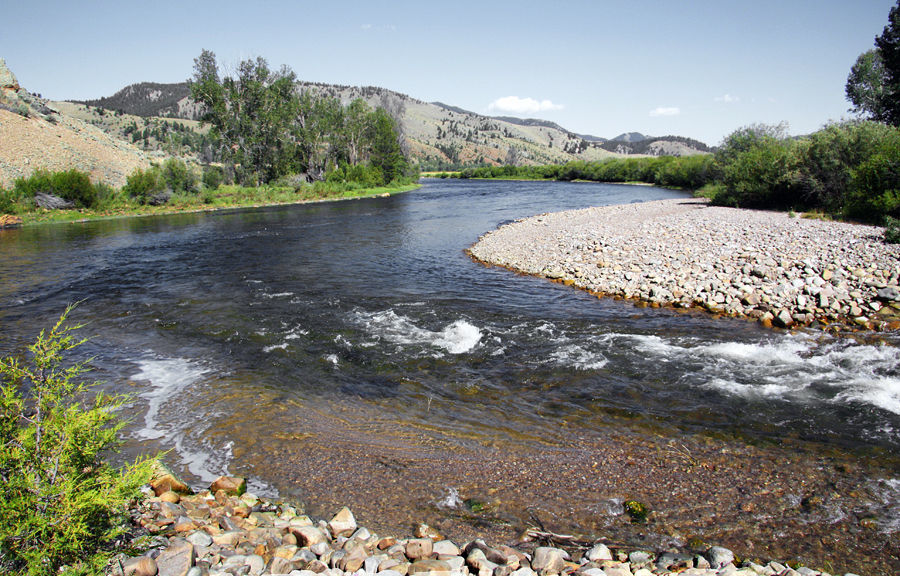 Oil and gas leasing on 12,889 acres in Beaverhead and Madison counties has been deferred indefinitely, a Bureau of Land Management official said Monday. 
But that doesn't mean the leases are dead forever.
Cornelia Hudson, BLM Dillon field office manager, said the agency got so many negative public comments last month on the proposed oil and gas leases that the BLM deferred those parcels.
Hudson said the federal employee furlough caused by the partial federal government shutdown from just before Christmas until the end of January also contributed to the deferral.
Agency officials need more time to go through the comments, she said.
Other parcels amounting to 167,113 acres in 15 counties in eastern Montana, plus one in South Dakota, are back up for a lease date of March 27.
"They (the 12,889 acres south of Butte) were deferred until a later time to be transparent and open so we can have a conversation back and forth with everyone's concerns," Hudson said Monday. "Those parcels are pretty controversial and we want to be open and transparent. We didn't want to rush something through the furlough without comment."
Of the 12,889 acres, 3,065 acres located in the Frying Pan Basin just west of Dillon had already been deferred last fall because the agency needed time to review sage grouse protections in that area.
But now all of the 12,889 acres will be put on hold for further assessment. Hudson said the BLM wants a longer spell to consider what the potential impacts would be.
Some hail this as good news.
Tracy Stone-Manning, associate vice president for public lands for the National Wildlife Federation, who has been following this lease closely, said she is glad the BLM listened "at least for now."
She points to a Colorado College 2019 report that says 60 percent of Montanans polled say they would rather see Congress put more emphasis on protecting public lands for recreation while 30 percent of Montanans polled say they want public lands maximized for domestic energy.
"The vast majority of Westerners want our public lands managed for conservation and the future, not just short-sighted, short-term oil and gas drilling. It's time the federal government listened to that message, too, and put the brakes on its so-called energy dominance agenda."
Alan Olson, executive director of Montana Petroleum Association, said that given the current price of both oil and natural gas, the BLM's pause on those particular parcels "is not going to be any big issue." Oil is $54 a barrel.
"I hope they give it careful consideration," he said of the parcels.
Environmental and conservation groups and many local citizens were concerned last fall when the leases first became public knowledge in August. Many worried that potential drilling and fracking in those parcels, primarily located in Beaverhead County, could negatively impact the near-pristine Big Hole River as well as the Beaverhead River. Both are popular recreation spots south of Butte.
But Olson said oil and gas companies are members of the public, too.
"We should have the opportunity to develop mineral resources," he said.
The parcels first went up for lease last summer but the public comment period was so truncated, the BLM wound up offering another public comment period due to a court injunction. The second public comment period lasted 30 days in November.
Despite overwhelming negative public comment from the shortened August public comment period, the BLM appeared to be headed full steam ahead on putting the parcels up for lease in March.
Why the BLM decided to slow down leasing these particular parcels is unclear when the agency seemed unwilling to slow down before.
News of the deferral came just a few days ahead of President Donald Trump's announcement Monday that he is replacing former Interior Secretary Ryan Zinke with David Bernhardt, the current deputy chief and a former oil lobbyist.
Zinke resigned in December amid a host of ethical complaints.
Environmental and conservation groups at the national level are decrying Bernhardt's rise to head the department.
Olson echoed many petroleum officials at the national level who say Bernhardt "knows the department."
Olson said Bernhardt knows how to manage public land and mineral subsurface assets that would not only generate revenue for the federal government, but add to the state's coffers, too, at a time when the state could use it.
Jack Jones, who was a wildlife biologist with the BLM and is now retired, said in an email that he is a "strong advocate" for responsible multiple use land management of the public land.
But, he calls foul on BLM mineral rights deals. Jones worked for the BLM for 38 years.
"During all those years, I've never seen one BLM land deal that benefited the public (or) the resource," he said.