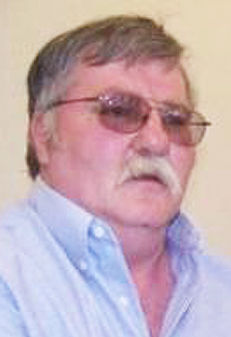 May 24, 1955-Sept. 3, 2020      
William "Bill" Sylvio LaCombe, 65, passed away on September 3, 2020, in his hometown of Butte, MT.
Bill was born in Butte, MT, to Francis and Kathrine (Nagle) LaCombe on May 24, 1955. He attended local schools and received his Environmental Science degree from MT Tech. After 50 wonderful years together, he married the love of his life, Shaunna McPhie, on August 15, 2020, and was honored to have his brother, Gene, marry them. He worked as the store manager for Columbia Paints for many years, until he was injured and placed on disability. He was a veteran of the United States Navy and served honorably in the Vietnam War.
Bill took great pride in everything he did. He loved his family and friends above all and would do anything for them. He was always there to be a support system not just for his wife and children, but also as a father figure and mentor to his nieces and nephews. Whether that was pushing them to finish college, attending sporting events, making sure they had happy burger money or simply giving advice. For example, telling his niece he could build a set of stairs outside of her bedroom window so she could sneak out easier or telling his nephew he was good enough to make the big leagues and making sure his sister, Patty, always had Pepsi and donuts. His favorite past times were reading, hunting, fishing, playing pinochle with family and adding items into the shopping carts of friends and family when they weren't looking. He enjoyed painting nature scenes and just going for a drive, where he would ask others in the car, "who sings this song" for every song that played. His biggest joys in life were his grandchildren and asking them, "did I ever tell you about the time" before launching into an exaggerated story. Teaching them to fish, paint, that an honest day's work deserves an honest day's pay, a hand shake was enough to seal the deal and your word is your bond. He never told a joke that he didn't think was funny, even if he was the only one who got it. He was great at giving out affectionate nicknames when there were more than two family members with the same name, even if that person was just married into the family. Bill was also generous to those he did not know. Learning of local families that could not afford to buy food and gifts for Thanksgiving and Christmas, he would go purchase items and anonymously donate it to those families in need. Furthermore, he would support local children's sports teams with donations or sponsorships and often buy whatever the kids were selling to raise money for school.
We would like to give a special thank you to Earl and Adam, who were always willing to help when needed. Kelsey and Kortney, for taking him anywhere he wanted or needed to go and Katelynn, for building the ramp, stairs and platforms and for installing all the safety rails around the house so he could get around safely.
Bill was preceded in death by his parents, Frank and Katherine LaCombe; son, Jeremy LaCombe; grandson, Zachary LaCombe; brothers, Alvin and Raymond LaCombe; sisters-in-law, Lawanna Campbell and Vanessa Orchowsk; brother-in-law, Lonnie McPhie; and nephew, Roy Hanson.
Bill is survived by his wife, Shaunna McPhie-LaCombe. Children, Celina (Jeffrey) Rice and Kylie (Kristen) LaCombe. Son, by choice, Sye (Shauna) White. Grandchildren, Katelynn Hampa, Kelsey Hampa, Kortney Hampa, Trista LaCombe, Tanner Foster and Kaydynce Berkopec. Brothers and sister-in-law, Francis LaCombe, Gene (Marlene) LaCombe, Earl LaCombe. Sister, Patty LaCombe; brother-in-law, Mike McPhie; sister-in-law, Sue McPhie; and mother-in-law, Betty McPhie. Also, nieces and their spouses, Stacy (Jerry) Strim, Danette Webster, Danise (Owen) Kelley, Danelle (Shon) DeSaveur, Latoya Johnson and Teiah (Michael) Hall. Nephews and their spouses, Kris McPhie, Adam McPhie, C.J. McPhie, Al LaCombe, Geno (Sheri) LaCombe, Robert (Christa) LaCombe, Dusty (Abby) LaCombe, David LaCombe, Mike (Dana) Moreno, Earl LaCombe Jr., Ray (MarLee) Hanson. Many great and great-great-nieces and nephews. Close cousin, Kathy (Joe) Montiel; close family friends, Ed and Pasty McGowen; Paul and Mary Ellen Siddoway.
Bill made one last selfless act in death; he donated his body to science.
Services will be announced at a later date.
In lieu of flowers, donations can be made in his name to the American Cancer Society.
Obituaries Newsletter
Sign up to get the most recent local obituaries delivered to your inbox.