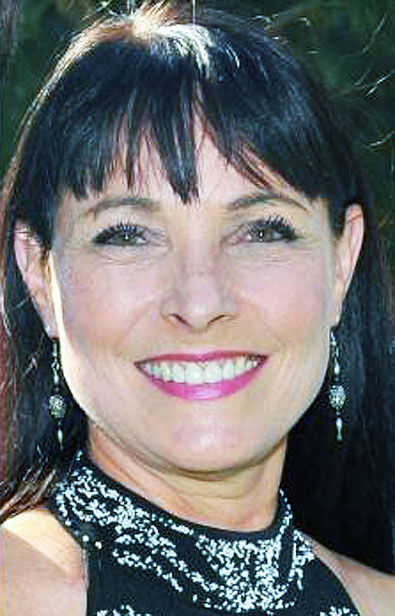 July 28, 1953-July 8, 2020
Our prayers were answered as the angels came early in the morning on July 8, 2020, and gently took our dear mom, daughter and sister to heaven. During these past few years, as Sue's health became more fragile, it was her continued faith and trust in God that sustained her, and all of us. Her faith and devotion to the Almighty Lord will be her legacy and the greatest lesson she shared with her family. We now have another angel in Heaven watching over us!
Sue was born to Raymond and Shirley (Robinson) Froehlich on July 28, 1953, in Missoula, Montana. She joined her big brother, Mike, and soon became the loving and caring big sister of Laurie, Leslie, Becky and Tracy. Sue grew up loving special family time, especially at Grandma's cabin, at Flathead Lake, and camping at Rock Creek. She was crowned homecoming queen her senior year at Sacred Heart Academy.
After graduation in 1971, Sue completed the legal secretary course at Missoula Vo-Tech, which propelled her to many different positions in state government, including office manager and time chief at State Division of Forestry in Missoula, office manager at Water Rights Bureau in Helena, and eventually to the position of office manager at the Attorney General's Office for Marc Racicot. Sue was an organizer and got things done! Her favorite memory was when she was time chief on big fires at the State Division of Forestry and wore her hardhat! She also got to ride in the helicopters to survey the fires, which she loved.
While Sue was working for the State Division of Forestry, she met Steve Huntington. They were married on March 21, 1981. Sue and Steve were blessed with two children, Jim and Mark. Sue and Steve later divorced but remained close.
Sue was an amazingly caring person who always saw the good in people. No one remained a stranger in Sue's life, as they quickly became a friend and she was willing to help them out in any way she could. When Sue was a housekeeper at St. James Hospital in Butte, she made it a point to stop and visit with every patient as she cleaned their rooms. She brightened their days and their lives as she brought them comfort and peace. Her smile would brighten up a room! Sue always held a special place in all of her aunts' and uncles' hearts.
Sue was very devoted to The Blessed Mother and had an incredible love for Our Lady of the Rockies, always making sure she had a perfect view of Our Lady from her window wherever she lived.
Sue was preceded in death by her father, Raymond Froehlich; and her former husband, Steve. She is survived by her two sons, Jim (Charlie Jo) and Mark (Arika); grandchildren, Peyton, Karter, George and Oliver; mother, Shirley Froehlich; brother and sister-in-law, Mike and Janice Froehlich; sisters and brothers-in-law, Laurie and Kris Wade, Leslie and Ed Wetherbee, Becky and Dirk Cloninger, and Tracy and Dale Thompson; and numerous nieces, nephews, great-nieces and great-nephews.
Sue's family would like to express their heartfelt thanks for the loving care she received from the amazing caregivers at Beehive Homes of Missoula, Hospice of Missoula and St. Patrick Hospital.
A vigil service will be held Wednesday, July 15, at 7 p.m., at St. Francis Xavier Church, 420 W. Pine Street, in Missoula. Funeral Mass will be held Thursday, July 16, at 10:30 a.m., at St. Francis Xavier Church. A private interment will follow at a later date.
In lieu of flowers, please have a mass said for Sue or make a donation in Sue's name to St. Ann's Church, 2100 Farragut Avenue, Butte, MT, 59701.
Obituaries Newsletter
Sign up to get the most recent local obituaries delivered to your inbox.