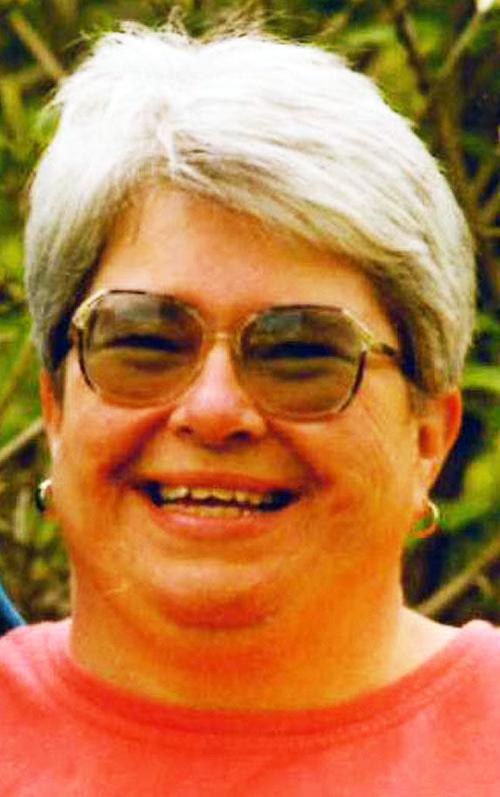 Nov. 23, 1944-Sept. 27, 2020
Sharon LeFevre Christensen passed away Sunday, September 27, at the Granite County Medical Center, in Philipsburg, Montana.
Sharon was born in Butte, Montana, on November 23, 1944, to Martin and Eva (Hover) LeFevre.  At the time, her father Martin was in the U.S Army Air Corps, as a ball turret gunner on a B17 Flying Fortress, in the European Theater, of WWII. She and her older sister, Charlotte, were unable to see much of their Dad until he returned home after the war.
She was raised in Butte; in an area that has now been largely consumed by the Berkeley Pit and adjacent mining with the house she grew up in long since destroyed. Her mother was a homemaker, and her father worked as a miner, until he started working for Northern Pacific Railroad in 1951. They later moved to Brookings, Oregon, in 1960, when her dad got a job in a plywood mill, and then back to Butte in 1962, when her dad resumed working for the railroad. 
As a child, Sharon excelled as a student, and she was not afraid of a fight; her parents regaled their grandkids with tales of Sharon beating up bullies, and her sons grew up proud of her "Butte Toughness" as they called it. She was also an excellent ice-skater, including speed skate racing.  After graduation as valedictorian from Butte High School in 1963 with a 3.95 GPA, she attended the University of Montana, earning a Bachelor of Arts in French and in History both with Honors in 1966 and a Master of Arts in French in 1968. While studying French, she spent a year studying in Paris at the Sorbonne; a period of time that she remembered fondly. After graduation, she taught at Hellgate in Missoula, Montana, from 1968-1970.
She married her husband, William "Bill" Christensen, on January 2, 1970, after a relatively short courtship, and after the school year finished, she moved to the ranch on Trout Creek, near Philipsburg, where Bill lived. They bought a gently used trailer house, rather than live in the old cabin without a bathtub or shower on the ranch, where they raised their three boys. Once her youngest baby was out of diapers, she started working as a reporter part time at the Philipsburg Mail, where initially she could be reached on Mondays and Tuesdays at the newspaper; and other five days of the week at her home. At that time, the trailer house was on an 8-person party line, so getting a hold of Sharon could be interesting. 
A few years later, around 1983, she started teaching at Granite High School in Philipsburg, where she taught for many years. Given that it is a small rural high school, she taught a variety of subjects, including French, English, social studies, history, and geography. She was a widely respected and well-liked teacher, as many of her past students (including her sons) would attest to. Sharon's passion was teaching, and she worked very late into the night correcting homework and preparing lesson plans. She pursued further education throughout her career, through the University of Montana, in Missoula, as well as the University of Montana Western, in Dillon.  She took pride in taking students to Washington DC, as well as studying in Quebec during a summer. The newspaper reporting and teaching were only part of her career; she was also a ranch wife and kept the ranch books, as well as helped on the ranch and kept the house. When she ultimately retired from teaching, largely due to worsening disability from progressive spinal stenosis, she occupied her time with the ranch, as well as reading and letter writing.
Sharon's eldest son, Nate, died in 2013, and she never recovered from the grief of his loss. 
Sharon was a wonderful wife to Bill, and a loving mother to her three boys. She had a strong work ethic and was not afraid to speak her mind; and she instilled this work ethic into her children as well. She was also a philanthropist, making literally hundreds of small donations over the years to worthy charities and people in need; she was especially interested in contributing to scholarships and educational charities. All of her kids were imprinted with a respect for education and critical thinking, to their betterment. She was a good friend to many and counted Jan Bowen as her closest friend and sorely missed her when she died.
Over the last several years, she suffered progressive medical setbacks, and by the unstinting efforts of her youngest son, Joel, she was able to live in her home on the ranch until she declined to the extent that her son, Josh, took her to Seattle for a massive and only partially successful spine surgery, complicated by a protracted illness from which she never recovered enough to return home. 
Sharon was preceded in death by her son, Nathaniel "Nate or Nathan" Christensen; husband, Bill Christensen; and parents, Eva LeFevre and Martin LeFevre. She is survived by her son, Joel, and his wife, Lucinda, and kids, Gus and Mady; son, Josh, and his wife, Sarah, and kids, Rasmus, Rye, and Maeve; sisters, Marcia Hoops and Charlotte Loring; and brother, Norman LeFevre; and multiple cousins, nieces and nephews.
She was buried at the Philipsburg Cemetery on October 6, next to her husband, Bill, and son, Nate. She is loved and will be sorely missed by her family.
Longfellow Finnegan Riddle Funeral & Cremation Service is entrusted with Sharon's funeral arrangements. You may pay your condolences at www.longfellowfinneganriddle.com.
Obituaries Newsletter
Sign up to get the most recent local obituaries delivered to your inbox.