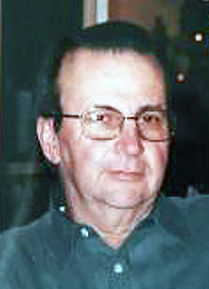 Robert Joseph Wulf, age 81, after a long battle with Alzheimer's disease, ultimately succumbed to COVID on Oct. 18. Robert was born October 14, in Butte, Montana, to John Fredrick Wulf and Lenore Emily Hawkins Wulf. He was one of five children in the Wulf family who grew up on 814 Empire Street. He attended Catholic grade school and graduated from Boys' Central.
After high school, Robert began a career as an apprentice plumber, working with his brother, Ozzie. Feeling the need to serve his country he enlisted in the US Army in January 1959. He was assigned to Company B 97th Engineering Battalion serving in Northern France, during the Berlin Wall Crisis. While serving in France, he married his hometown sweetheart, June Lahti, and was blessed with his first son. He was honorably discharged in December of 1964, returning to his hometown and growing the family with an additional son and daughter.
In Butte, he picked up his tools and went back to plumbing and pipefitting. He was a proud union member of Local 41 working for many of the local plumbing and heating companies. His fondest memory was working for Reardon Plumbing. In 1974, during the construction of the Arbiter Plant in Anaconda, he was offered the opportunity to travel the world as a construction superintendent for Bechtel Corporation. From there he was off to the races building oil refineries, concentrators, textile, carbon fiber, nuclear power and geothermal plants. His travels took him from Amarillo, Texas, to South Africa; from Eveleth, Minnesota, to Balikpapan Indonesia. Not to mention the time he spent at the US Borax Plant in Barstow, California, Koch Industries in South Carolina, and Eastman Kodak Company, Kodak Island, in New York State. His crowning achievement was being the project superintendent for the construction of the new Balikpapan, Indonesia, oil refinery. At that time, it was one of the biggest oil refineries in South East Asia.
To say Robert liked to hunt and fish is an understatement. Every opportunity he had was spent enjoying the outdoors, no matter where he was living. He always made time every year to camp and hunt with his family and friends in the Ruby Mountains. He also made time to fit in a few rounds of golf with June and had quite the talent for making stainless steel belt buckles. He was an active member of Alcoholic Anonymous, making sure his fellow members made it to the meetings.
Robert married June Lahti on January 7, 1961, in Toul, France. They were happily married for 59 years. Together they raised three children. He is survived by his wife, June Wulf; and children, Steven (Diane) Wulf of Spokane, Washington, Michelle (Marty) Gasper of Sheridan, Montana, and David (Shelly) Wulf of Anchorage, Alaska. Grandchildren, Robert (Shelby), Kaitlin, Katie, and Matt. Robert and Shelby are expecting his first great-grandchild in 2021. He is also survived by his sister, Delores (John) Brozovich of Whitehall, Montana; sister-in-law, Betty Wulf of Billings, Montana; brother-in-law, Les George of Sheridan, Montana; and numerous nieces and nephews.
Robert was preceded in death by his parents; older brothers and sisters-in-law, John, Donald (Dee) and Lee (Bev); mother-in-law and her husband, Helen and Nels Haataja; sister-in-law, Marilyn George; and nephews, Raymond Silve and Danny Brozovich.
Due to the COVID crisis, a Catholic Mass and burial with Military Honors will be held at a later date in Sheridan, Montana.
In lieu of flowers, donations can be made to the Ray Silve Memorial Scholarship Fund, c/o Sheridan High School, P.O. Box 586, Sheridan, MT 59749 or the American Legion Post #89, 217 S. Montana Street, Sheridan, MT 59749.
Obituaries Newsletter
Sign up to get the most recent local obituaries delivered to your inbox.