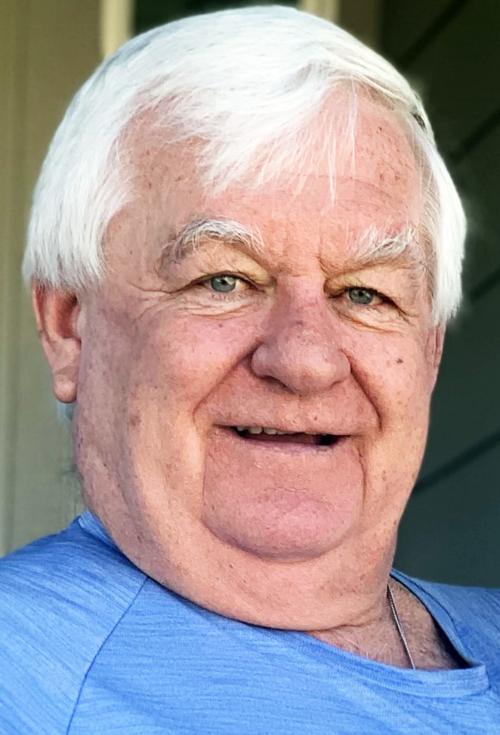 March 25, 1956-Sept. 10, 2020
Patrick "Shy" Shea reunited with his son Keegan on September 10th, 2020, holding the hands of his three other children. He was 64 years old.
Shy was born on March 25, 1956 to Corinne and Joseph "Gubby" Shea. He started his life of mischief in Centerville attending Butte Central Schools and graduating from Montana Tech. He was a true Butte Boy.
Shy started his lifelong career of being a storyteller and friend to all with Pat Williams in the United States Congress. After years of traveling he decided to plant his roots in Butte where he transitioned to the Bert Mooney Airport from which he retired in 2016.
We all knew Shy and his stories and looked forward to hearing, "you want to know something" or "I'll tell you what." To say that Shy's stories were embellished is an understatement. He never let the truth get in the way of a good story and could make a trip to the grocery store sound like Gulliver's travels! We all learned to recognize that when he had that mischievous grin and sparkle in his eye you better swallow your drink and get ready for the punch line!
Shy was more than just a storyteller, though. He was a father, uncle, brother and most dear to him was the title Papa! Shy valued his family and his friendships above all else. He was more generous than his means and would give you the shirt off his back in a blizzard if he thought of you as a friend. It was not uncommon to travel nearly anywhere in the country and once someone found out you were from Butte, MT the odds are they would ask you if you knew Paddy Shea. Shy loved to roam and was comfortable in any crowd from the biker bars in Sturgis, to the highbrow lounges of Washington, D.C.  He could make a friend anywhere and ultimately did have friends everywhere!
As hard as the COVID quarantine has been his family is thankful that during his time in "lock-down" he was able to spend some long quality time with his kids and grandkids. During that time, he made sure to have nightly ice cream with "his little girl" Charli, saying "that damn Charli got me addicted." In reality, we all know who got who started on ice cream.  He would "smuggle" popsicles to Owen and Bode, and claim he was just going to have one bite!
Shy was preceded in death by his parents; sister, Mary; and son, Keegan.
Shy is survived by his children, Kyle (Jessica), Dara (Sean), and Taryn (Joshua); beloved grandchildren, Owen, Bode and Charli; siblings, Tim (Debbie), Mike (Lisa), Shelley, Ann (Rene) and Jim (Kathy); best friend/cousin, David "Stemmy" Starcevich; nieces and nephews, Natalie (Matt) Weimeister, Autumn (Jason) Lancaster, Kelly Shea, Karly Shea (Solomon Hafer), Kate Shea, Moira Shea and Dylan Shea; as well as numerous beloved friends.
This is an unusual time and these circumstances call for prudent measures. Of course, Shy would want to have everyone send him off in style, so his family would like to request that those who would like to pay their respects do so during the visitation hours on Wednesday from 9 to 11 a.m. at St. Ann's Catholic Church.  We invite all relatives and close friends to join us in the celebration of his life at the 11 a.m. Mass. A reception will follow at the Butte Country Club. Please be respectful of COVID restrictions with social distancing and masks. 
Memorials: Keegan Shea Memorial Fund, c/o Mile High Federal Credit Union, or to a charity of the donor's choice.
Obituaries Newsletter
Sign up to get the most recent local obituaries delivered to your inbox.