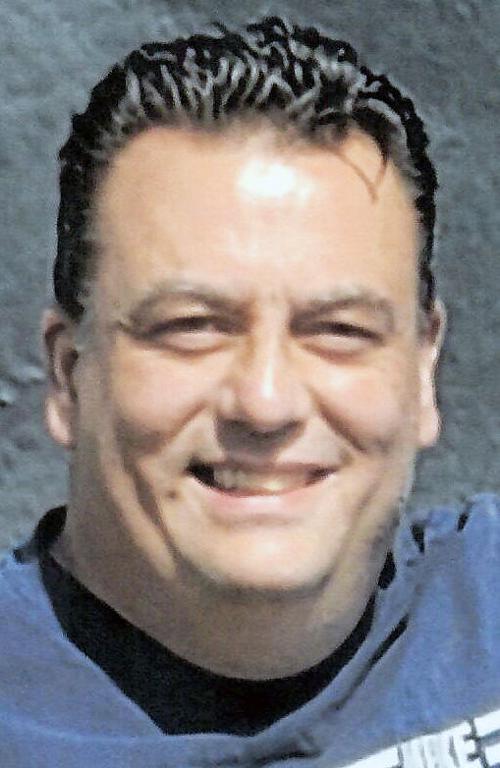 Nov. 12, 1969-Oct. 8, 2020
Neil Ray Ouellette, 50, left this world on Thursday, October 8, 2020. He was born November 12, 1969, in Butte, Montana, the son of Eugene G. and A. Gail (Smeltzer) Ouellette.
Neil attended Webster-Garfield, West Junior High, and graduated from Butte High School, class of 1987. Following graduation, he enlisted in the U.S. Marines and was stationed at Twenty-Nine Palms, until he deployed for Iraq, in Operation Desert Storm. He received several medals, badges, and commendations. He also endured many losses in combat and struggled to recover from friendly fire and PTSD. After being honorably discharged from active duty, he continued with his military career by joining the Reserves.
He later moved to St. Louis, where he owned a successful landscaping and contracting business, where he had the opportunity to tackle new problems all the time, moving from one challenge to the next. Everything intrigued him. He was what you might call a tinkerer growing up.
No matter where he lived, all his neighbors knew him as someone who would lend a helping hand. He would help anyone who needed help, whether it be clothes, food, money, or a broken sump pump in the middle of the night. His smile showed his pride in doing for others. His willingness to help people and acts of kindness were most apparent when he went to help the victims of Hurricane Katrina, in Louisiana. His generosity to help others in need was ongoing.
Neil was an avid outdoorsman and had an immense love for Montana. He enjoyed fishing, snowmobiling, camping, or just taking rides through Fleecer, Trusty, and over the Skalkaho Pass. Our brother's laugh, smile, and the glow he had when he enjoyed what he was doing will be greatly missed.
Neil is survived by his beloved companions, Baby girl and Missy; brother, Mark (Debbie) Ouellette of Vancouver, Washington; his sisters, Lenore (Bill) Rowling, Sheila Ouellette (Glen Van Matre) of St. Louis, Missouri, Debra Ouellette (Chip Freeman), Cindy Ouellette, and Teresa (Eric) LaGrange of Tell City, Indiana. Nieces and nephews, Erica (Frank) Green, Stephanie Rowling (Ed Heard), Ethan Rowling (Shelby Hart), Alicia (CJ) Hayden, Dylan LaGrange and Jolean LaGrange. Great-nieces and nephews, Brayden and Landon Green, Caleb and Kaden Heard, Chloe and Mya Rowling, Connor LaGrange, Vash and Luna Hayden. He will also be forever remembered by his uncles and aunts in Montana and North Dakota; cousins, extended family, and dear friends.
He was preceded in death by his parents; stepfather, John Fish Jr. The family wishes to thank Gary and Faith Cooper for their friendship with Neil. He loved going fishing, snowmobiling, and sledding with you and your family.
Abiding by Neil's wishes, his remains have been cremated. A graveside service and celebration of life will be held in the spring of 2021. Duggan Dolan Mortuary has been entrusted with Neil's services. Memorials may be made to a charity of donor's choice.
Obituaries Newsletter
Sign up to get the most recent local obituaries delivered to your inbox.