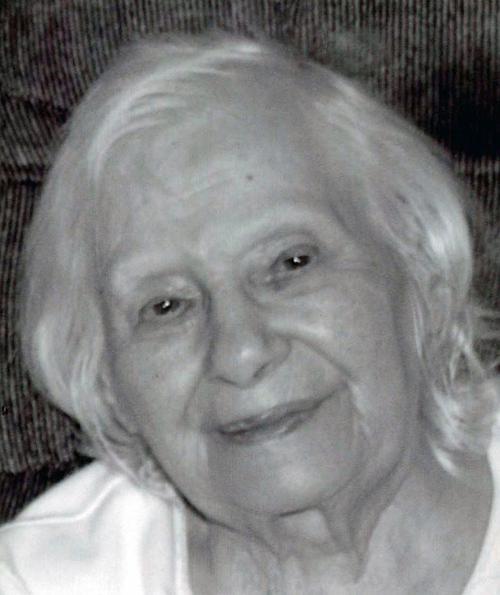 Sept. 13, 1925-Sept. 1, 2020
On September 1, 2020, Mary Louise Briggs passed away at her home in Anaconda surrounded by her family. Mary was born Sept. 13, 1925, in Boise, Idaho, to William and Louise Allen.
Graduated from High School in Idaho Falls, Idaho. Where she met the love of her life, Heber B. Briggs. They were married at Camp Pendleton, California, Feb. 17, 1945. They settled in Anaconda (a good place to raise a family), where they raised ten children. Mary supported and followed all her children's and grandchildren's activities closely. Mary was very active in the Catholic Church and volunteered for number of charities. She Loved books and was an avid reader, enjoyed flowers and traveling. She loved and cared deeply for all her family and will be dearly missed by all that knew her. Mary looked for the good in everyone and everything.
She is survived by her children, Connie Soto of Brighton, Colorado, Joan (Ken) Ornelas of Chanute, Kansas, Kathy (Jerry) Moses of Anaconda, Mary Rose (Allan) Tafelmeyer of Butte, Joe Briggs of Boise Idaho, Linda Briggs of Rockhill, South Carolina, David (Danetta) Briggs of Ohio/St. Petersburg, Florida, Phyllis (Darryl) Anderson of Boise, Idaho, Peter Briggs of Anaconda, and daughter-in-law, Barbara Briggs of Wellton, Arizona; and 31 grandchildren; 57 great-grandchildren; and 20 great-great-grandchildren. Her brothers, Chuck Allen, Idaho, and Don (Carol) Allen, Oregon; and sister-in-law, Elizabeth Allen, Indiana; and brother-in-law, Doyle (Valorie) Briggs, Idaho, Glen Vlaanderen, Utah; and a number of nieces, nephews and cousins.
Mary was preceded in death by her husband of 40 years, Heber; her parents, William and Louise Allen; son, Larry Briggs; brothers, Bill (Marion) Allen, Robert Allen; and sister, ZeeZee Collin; sister-in-law, Phyllis Allen; grandson, Jordan Briggs, and granddaughter, Laurelee Briggs. Father and mothers-in-law, Francis and Grace Briggs; brother-in-law, Lucerne Briggs; and sisters-in-law, Donna (Daniel) Scarborough, Alta Briggs, Lawana Vlaandereren.
Cremation has taken place and services will be at a later date.
Longfellow Finnegan Riddle Funeral & Cremation Service is entrusted with Mary's funeral arrangements. You may pay your respects at www.longfellowfinneganriddle.com.
Obituaries Newsletter
Sign up to get the most recent local obituaries delivered to your inbox.