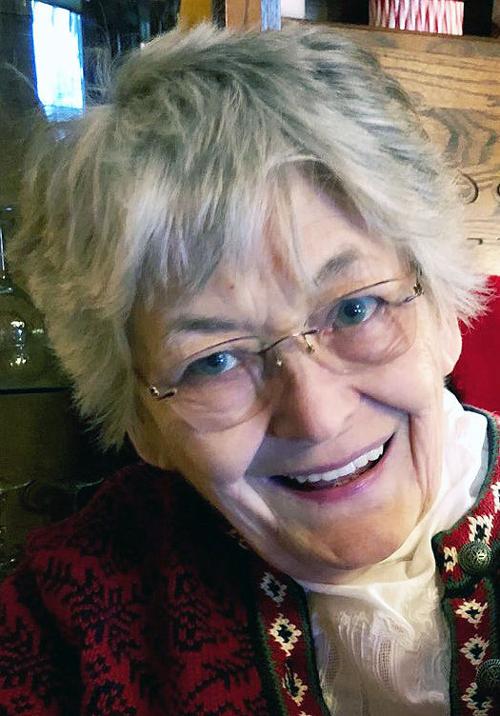 Aug. 29, 1942-Sept. 11, 2020
Beloved wife, sister, aunt and friend, Mary Kathleen "Mary Kay" Craig passed away due to complications of surgery at St. Vincent's Health Care in Billings on Friday, September 11, 2020.
Born August 29, 1942, Mary was the fifth of seven children of Margaret Harris Craig and Anthony J. Craig. Mary Kay graduated from St. Joseph School in 1956 and Girls' Central High School in 1960. Mary Kay enjoyed speed skating as a child and competed in many city skating meets. She was the ladies Bay Area Champion speed skater as a member of the San Francisco Striders. After her return to Butte she continued to skate at the Butte High Altitude Speed Skating Center. After High School she worked for Cannon Brokerage in Butte, before moving to San Francisco in 1962. There she embarked upon a career in marketing, achieving high-level positions in organizations such as Del Monte Corporation, William A Robinson Agency and GNC Stores. She spent two years working for GNC in Pittsburgh, Pennsylvania, before moving back to her favorite place on earth, Butte, Montana. In Butte she continued her marketing efforts for various national nutrition companies, while becoming passionately involved in environmental justice issues through her work with Butte's Citizens Technical and Environmental Committee (CTEC). In 1996, she married Montana Tech professor George Waring who shared her commitment to Social Justice and together they worked to make this a more just world.
Mary Kay's overriding passion in life was that she needed to make things better. Whether working for clients and coming up with creative marketing solutions or in her passion in her hometown of Butte, working to develop solutions to address Butte's environmental issues, she was a courageous and compassionate peace and environmental activist. In the late 1990's, Mary Kay served as president of the Rocky Mountain Lung Association. As a founding member of various peace and environmental groups — Taking Action for Peaceful Solutions (TAPS), Citizens for Labor and Environmental Justice, and Restore our Creek Coalition (ROCC), Mary worked tirelessly and fearlessly to help lead the fight for a better Butte. In 1999, she earned a degree in Public Policy, graduating Summa Cum Laude, at Montana Tech. Since 2000, she has worked as an Associate of the Sisters of Charity of the Blessed Virgin Mary (BVM), helping the sisters communicate their justice seeking agenda. In 2004, the Montana Chapter of Amnesty International presented Mary Kay with the Montana Human Rights Award for her work on peace, justice and environmental issues. Amnesty's members saluted MK for her extensive work on everything from "entering a peace float in the July 4th Parade and campaign finance reform to speaking out against violent video games." On the 60th anniversary of the atomic bombing of Hiroshima and Nagasaki, she was one of the hundreds of Pax Christi protestors arrested at the huge federal nuclear reservation near Las Vegas. Mary's creative endeavors included self-taught painting, creative writing, July 4th parade entries, ("Wishing for Fishing in Silver Bow Creek") and events to support causes such as protecting Snow Geese. Mary Kay was immensely proud of her Irish heritage and, with her sister, Suellen, resurrected the Butte Ladies Ancient Order of Hibernians.
Preceding Mary in death were her parents; and siblings, Tony, Pat, Suellen; and God-daughter, Trinity Berry. Surviving are her husband, George Waring; siblings, Hugh Craig, Katie Craig Hanson (Tom) and Mike Craig; nieces, Theresa Craig, Meghan Hanson (Mike), Kathleen Hanson (Steve) and Nora Hanson (Phillip); nephews, Dan and Joseph Gassenberg; grand-nieces and nephews, Maille, Dillon, Tyson, Nell, Torran; and her life-long friend, Patsy Harper Dunfee; cousin, Sister Toni Harris; along with many cousins and dear friends.  
Thank you Mary for your many timely reminders to us to always do the right thing!
Funeral Mass will be celebrated at St. Joseph Catholic Church on Wednesday at 11 a.m. Rite of Committal will take place in Holy Cross Catholic Cemetery. Social distancing protocols will be in place. A celebration of Mary's life will be held when the Pandemic is over. No flowers please. Memorials may be made to many of the good causes in which Mary Kay was involved.