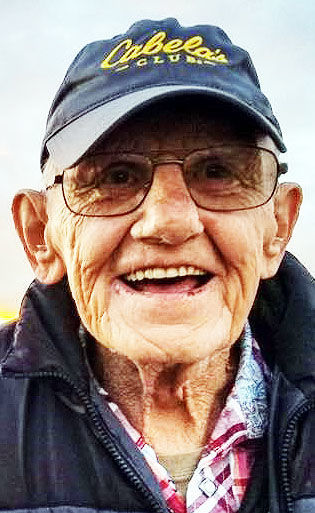 July 15, 1944- Jan. 8, 2020
Laird Eldon Gustafson, 75, was born on July 15, 1944, and passed away in his home from natural causes on January 8, 2020. He was born in Deer Lodge, MT, to Harry and Eleanor Gustafson.
Laird was an Army Vet from 1967-1969 and served in the Vietnam War. Laird loved to go fishing, camping, and hunting, most importantly Laird loved his family, from his parents all the way down to his great-grandchildren. Laird touched everybody, whether you met him once or knew him a lifetime. He was loved by many and honored by all. He had a heart of gold, and wore it on his sleeve proudly.
He was a truck driver all his life. He started out with his own logging truck back in the 70's, then went to work for Gene Anderson, where he then moved his family to Wyoming in 1976. He drove for the oil fields in the time he lived in Wyoming, and moved back to Montana in 1986, where he went back to driving log truck for Sun Mountain logging. He retired after 29 years there. He continued his love of fishing, camping, and hunting. His biggest hobby was raising cows on the ranch. He raised his children on the ranch and taught them all they needed to know about life from driving a stick shift to living life to the fullest.
Laird was preceded in death by his father Harry Gustafson, mother Eleanor Gustafson, and brother Robert Gustafson.
He is survived by his children, Wendy (Bruce) Baughman in Butte, LaDonna Gustafson in Deer Lodge, Jennifer Gustafson in Anaconda, and Justin (April) Gustafson in Deer Lodge; his siblings, Errol (Laurie) Gustafson in Helena, Karen (Dan) Palin in Billings, and  Leah (Mike) Hurwitz in White Sulphur Springs; 10 grandchildren (Dale, Zachary, Jacob, Dalton, Kayshell, Jayde, Sadie, Kirby, Kailey, and Ashton), 7 great-grandchildren (Calilynne, Sakken, Zachary, Zenadaya, Zion, Zayna, and Poppy); numerous nieces and nephews, and great-nieces and nephews.
Celebration of Life will be held on Saturday, January 11, 2020, at the LDS Church in Deer Lodge, MT from 2 p.m. to 5 p.m. Come and celebrate the life of Laird Gustafson with us.