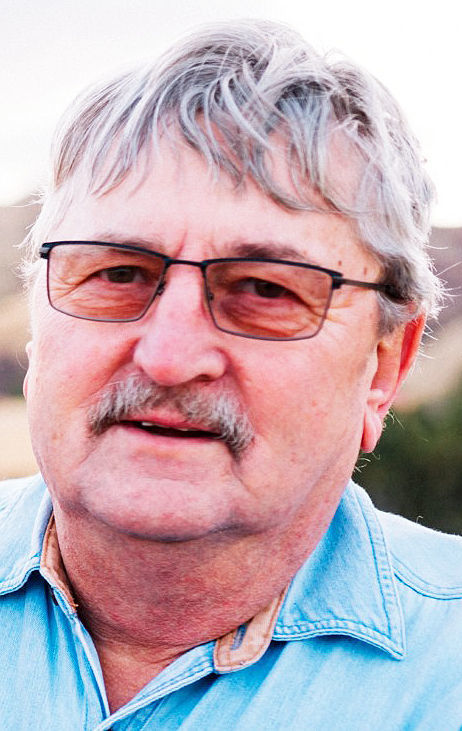 May 9, 1953 - March 19, 2020
John C. Hyndman: father, grandpa, brother, uncle, cousin and friend passed away March 19, 2020, at the age of 66. John was the youngest born to Minnie and Clifford Hyndman on May 9, 1953, in Butte, Montana. He grew up in Sheridan, Boulder and Whitehall, Montana. John relocated from Montana to Winthrop Harbor, Illinois, in the early 1970's, where he met the love of his life. They married in Beach Park, Illinois and had two children. John worked in North Chicago for Coleman Cable while residing in Illinois. In 1986, John moved his family back to his Montana home, where he started employment at Montana Resources. He continued his education and received his Journeyman Electrician's license in 2001. He also worked doing reclamation at Beal Mountain Mine near Fairmont for a short time. John retired after 32 years at Montana Resources in January 2019.
John had a love for attending concert venues with family and friends. He had a fondness for automobiles, travel, the outdoors, movies, ham radio and animals. John was a worker. He was a man of many trades and a do-it-all type of guy. John cherished his time with his family and loved his granddaughters dearly. He loved to see his granddaughters smile and would travel to spend their birthdays and holidays with them. Although separated by miles, his family always managed to find a way to spend quality time together and will have some of the best memories camping, boating, seeing concerts, going on road trips, fishing, snowmobiling and ATV riding, and just hanging out with him. He had many great people in his life that he spoke highly of and he treasured the time he was able to spend with them. He would go the extra mile to help anyone out and was a father and friend that anyone could confide in.
He is survived by his two children, Nathan (Amy) Hyndman and Amanda (Jason) Brown; two granddaughters, Clara and Samantha; one sister, Kathy Neutz; two brothers-in-law, Robert Proctor and Myles Bailey; cousins, Joann (Bill) Carle and Larry (Kathy) Malyevac; nieces and nephews, Robin Dahlman, Jimmy Bailey, Eric (Lindy) Bailey, Shelly Klebenow, Kim Ables, Heidi Moseley, Dana (Ryan) Hart, Danielle (Steve) Guillen, Laura Prater, and Tammy (Rob) Witherspoon. He will be missed by his family, his friends and his dog Wallie.
John was preceded in death by his wife, Carrie; mother, Minnie (Louie); father, Clifford; sister, Diane (Ralph) Nixon; mother-in-law and father-in-law, Alma and Jerry Hickman; brother-in-law, Jack Proctor; and sister-in-law, Brenda (Tom) Prater.
Wayrynen-Richards has been entrusted with the arrangements. Memorials in John's memory may be made to a charity of the donor's choice. A celebration of John's life will be held at a later date. Express condolences at www.wayrynen-richards.com.
Obituaries Newsletter
Sign up to get the most recent local obituaries delivered to your inbox.