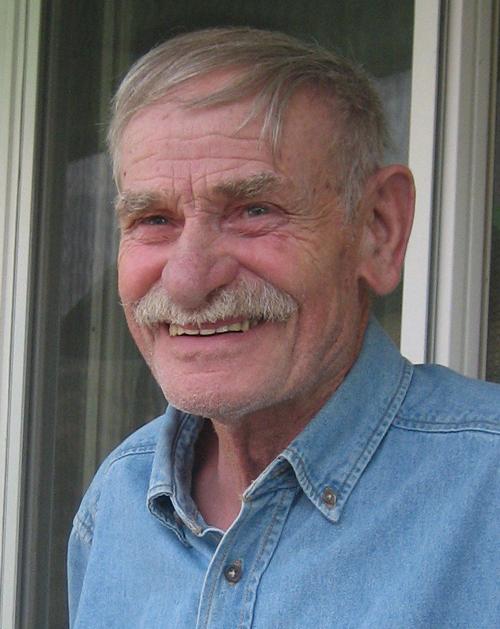 September 5, 1927 - July 22, 2020
Joel Myron Knutson passed away Wednesday afternoon in Butte, Montana to be reunited with his beloved wife Verna in heaven.
Born to John and Martha (Tufteland) Knutson in McVille, North Dakota on September 5th, 1927, Joel was the third of 6 children. He grew up speaking Norwegian on the family farm in Pekin, North Dakota, where he helped farm with much-loved horses "Prince" and "Nancy". After tragically losing his father when Joel was 9 and his mother just after he turned 17, he and his brothers and sisters continued working their farm on their own.
Joel married the love of his life, Verna Joyce Storrud, on April 4, 1949 in Moorehead, Minnesota. Along with their two young boys, Bruce and Bob, they settled in Butte in 1953 as Joel began his long mining career. Joel worked as an underground miner in the Mountain Con, the Kelley, the Steward, the Orphan Girl, and many other mines before moving to the Berkeley Pit where he worked as a shovel operator until his retirement in 1993. He remembered his time in the mines fondly; and sometimes visited his colleagues to marvel at the new developments in technology.
While living in Butte, Joel and Verna had 3 more children: Steve, Deborah, and Julie. In 1977, they completed building their dream home by hand just off Continental Drive and enjoyed nearly forty years there, making it a gathering place for many holiday dinners and celebrations for their family. Joel was always tinkering, building, and fixing: often lovingly building toys and furniture for his children and grandchildren. (His surprise 80th birthday party was even duct-tape themed!) He loved tending his yard and garden (especially the potato patch -- keeping everyone in a supply of delicious home grown spuds) and camping and fishing in the beautiful Montana wilderness. But his pride and joy above all else: his 5 children, 14 grandchildren and 17 great-grandchildren. He was always ready with his signature laugh, and a silly joke.
Joel was proud of his Norwegian ancestry, even enjoying the delicacy of lutefisk every once in a while along with Verna's homemade lefse. Upon retirement in 1993, they realized a lifelong dream with a trip to Norway. His gentle spirit, twinkly bluer-than-blue eyes, and Norwegian accent will be missed greatly by all who knew and loved him.
Besides his parents John and Martha, Joel was preceded in death by his treasured wife Verna, his grandson Brandon Kelley, daughter-in-law Margaret Knutson, two sisters: Myrtle Odegaard and Jean Johnson, and two brothers: Kenneth and Stanley Knutson. He's survived by his sons and daughters-in-law Bruce Knutson of Colstrip, Bob and Sheila Knutson of Butte, and Steve and Wrenie Knutson of Helena; and his daughters and son-in-law Deborah and Michael Kelley of Dillon and Julie Peterson of Helena. Also surviving are 13 grandchildren, 17 great-grandchildren and his brother and sister-in-law Gerald and Pat Knutson of Minnesota.
Our family would like to thank all of Joel's wonderful caregivers for their kindness and compassion extended to him and the entire family during his last years.
Due to the COVID-19 pandemic, private services will be conducted at this time. However, public services will be conducted at Gold Hill Lutheran Church following the pandemic. Memorials can be made in Joel's name to St. Jude's Children's Hospital or to the Butte Emergency Food Bank. Please express condolences at www.wayrynen-richards.com.
To plant a tree in memory of Joel Knutson as a living tribute, please visit Tribute Store.
Obituaries Newsletter
Sign up to get the most recent local obituaries delivered to your inbox.