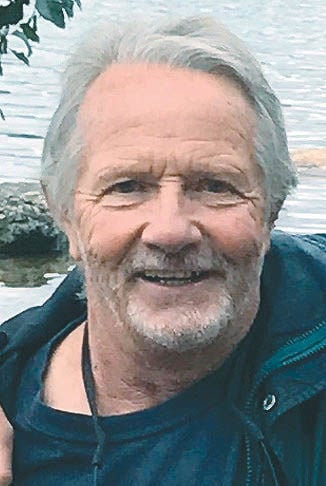 May 21, 1952-July 30, 2020
James Joseph "Butch" Mullaney climbed away on July 30, 2020. He was born on May 21, 1952, to James and Wilene Mullaney in Butte, Montana. He grew up in Walkerville and attended Sherman and East Middle schools and graduated from Butte High in 1970.
After high school, he worked for the Anaconda Copper Mining Company (ACM); and in 1972, he started what would become a 48-year career as an electric power lineman! He proceeded to work as an electric line foreman for the Montana Power Company and NorthWestern Energy. He was an IBEW Local 44 member and served on various committees in the union. He always strived to work the hardest and prided himself on doing the highest-quality work. He never failed to say "Man, that pole looks nice" to his family when passing a job he had completed; and his son never failed to respond with "Yeah, looks like an apprentice on his first day did it."
For him, his job was more than work — it was his duty. He served as a teacher and mentor to so many and knew it was his responsibility to ensure everyone went home safe. He was never afraid to say what he thought about something, even if you did not want to hear it; but you always knew it was said out of passion and concern more than anything else. Undoubtedly, his contributions to the trade will live on.
On July 14, 1979, he married Pam Marazzato. Butch was always willing to try anything, so they shared countless adventures together, including hunting, fishing, camping, gathering mushrooms, duck hunting, playing tennis, skiing, and ice skating (the last of which he could have used some practice). They took numerous vacations together, including to Europe. They also took on the project of building a new home, which they have lived in all their lives.
When his son, Levin, was born in 1996, his life changed forever. Countless hours were spent playing in the yard together and being his competition in any board game. As Levin grew older, Butch became an active participant in all of Levin's activities. He drove him across the state for soccer games; volunteered to time at swim meets; coached his baseball teams; volunteered at the hockey rink; and played golf with him. He also became Levin's best rocket launching buddy. You could barely mention something to him rocketry related before he would say "I know what might work" and would be gone looking for it. When Levin started college at Montana Tech, Levin and Butch carpooled to work/school together. Since Levin was pursuing electrical engineering, Butch started teaching his next student. Many car rides were spent discussing the "real world" aspects of electrical engineering.
Few people possess as much grit as Butch. It did not matter the time of day or how he felt, the job was going to get done. This was evident with his yard, where he planted over 100 trees, digging every hole himself. He was always on time and often said "If you are 5 minutes early, you are late," which often left him frustrated because his family was rarely 5 minutes early. Butch's knowledge, experience, tenacity, and love will be sorely missed by many.
Butch was preceded in death by father, Jim; and sister, Shari Mullaney Johnson. He is survived by wife, Pam; son, Levin; mother, Wilene; brothers, Gary (Lana) and Mer; brother-in-law, Ken (Laurie) Johnson; and numerous nieces, nephews, and cousins.
Butch's remains will lie in repose on Thursday between the hours of 2 p.m. and 6 p.m in the Duggan Dolan Mortuary Chapel. Private services will be held and Rite of Committal will take place in Holy Cross Catholic Cemetery.