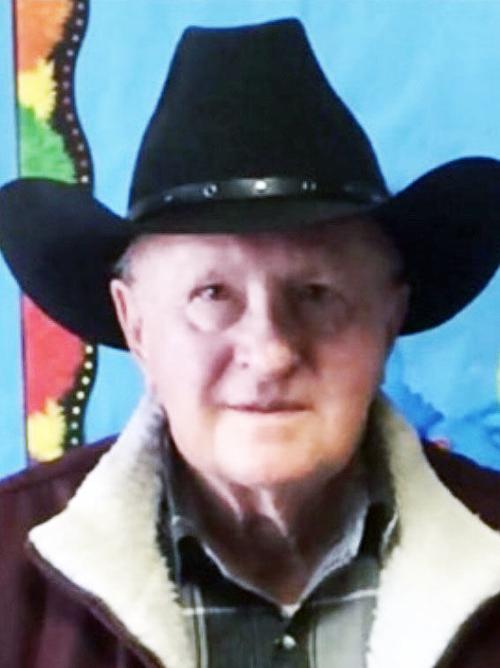 Aug. 15, 1935-July 7, 2020
Howard Byron "Howie" Matteson, age 84, passed away peacefully on July 7, 2020, at his home in Butte, surrounded by his loving family. He was born August 15, 1935, in Penn, North Dakota, to Roy and Violet (Nelson) Matteson. He was the middle of three sons. Howard attended a one-room school from which he graduated the eighth grade. Needing to work the farm, he never got the opportunity to graduate from high school. Looking to find work at the mines, his father moved the family to Butte. It was here where Howard met the love of his life, Doreen Williams. They married on February 25, 1955, and together raised three sons, three daughters, and his sister-in-law Sandy.
Howard began his working life as a bellhop at the Leggat Hotel. Then, became a parts man at Wellman Motors. Next, he became a welder at Victor Chemical. Later, he worked as a boilermaker at the Anaconda Company and also assisted his wife at Doreen's Family Restaurant. What a welder he was!
Howard enjoyed watching his children, grandchildren, and great-grandchildren in numerous sporting events. He especially enjoyed the sport of rodeo and travelling around. Howard was a long-time member of The Fraternal Order of Eagles, serving as President and Treasurer. He was chosen as Eagle Father of the year in 1994.
Howard was preceded in death by his parents, Roy and Violet; brothers, Richard and Wayne; and daughter in-law, Lola. He is survived by his loving wife of 65 years, Doreen; sons, Howard Roy, Ray (Fran), Rob (Lucretia); daughters, Wanda Jean (Alan) Olson, Rhonda Joan (Joe) Ruckdaschel, Debbie Matteson; sisters-in-law, Sandy (Lester) Thiessen and Lily (Darold) Pansch. Howard is also survived by his grandchildren, JW, Leta, Jeremy, Lacee, Logan, Tori, Doris, Kenny, Matt, Erika, Kristen, Krystal, Paul, Chantal, Tina, Rob and Shaquille. He is also survived by 29 great-grandchildren.
Howard will be deeply missed by his family, friends, and all who knew him. Cremation has taken place. In lieu of services, a Celebration of Life will be held at a later date. Announcement will be made after arrangements are completed. Memorials may be made to Diabetes Association, Parkinson's Foundation, or donor's choice.
Please visit www.buttefuneralhome.com to offer a condolence or share a memory of Howard. Axelson Funeral and Cremation Services has been privileged to care for Howard and his family.
To plant a tree in memory of Howard Matteson as a living tribute, please visit Tribute Store.
Obituaries Newsletter
Sign up to get the most recent local obituaries delivered to your inbox.