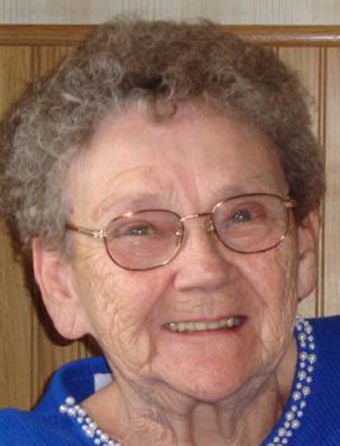 Jan. 18, 1926-Dec. 29, 2020
Hazel Bernadette Schafer, 94, longtime resident of Opportunity, MT, passed away of natural causes on Tuesday, Dec. 29, 2020, at Anaconda Community Hospital, in Anaconda, MT. She was a resident of Opportunity for 63 years and was just 20 days shy of her 95th birthday.
Hazel was born on Jan. 18, 1926, in New Rockford, North Dakota, to Peter and Anna (Jorstad) McAvoy and was of Irish and Norwegian descent. She attended one-room schoolhouses and a Catholic school in Tiffany and Sheldon Townships, Eddy County, New Rockford. She made her first communion while attending the Catholic school.
As a youngster, Hazel babysat for the neighbors and especially liked roller skating and ice skating. At the age of 13, she found a heart locket necklace that was embellished with a diamond. The necklace had a name engraved on the back. She knew the owner and returned the necklace. In return, the owner gave her enough money to purchase her first pair of roller skates.
While in New Rockford, Hazel worked on the family farm, as a waitress at a local café and at Swift & Co., where she plucked chickens. She later moved to Washington and then to Montana. She worked as a housekeeper in Anaconda, but her final and most treasured work was as a homemaker and childcare provider in Opportunity, where many of her days were fulfilled with welcoming her children's friends into her home and cooking for the whole crew, as well as taking care of her beloved grandchildren later on. Hazel's home was, and will always be, the gathering place for friends and family alike.
On Nov. 30, 1946, Hazel married Edward Schafer, in New Rockford, and the two of them were blessed with seven children. This marriage later ended in divorce.
Hazel enjoyed spending time with family and her lap dog, Sandy; completing word-search puzzles and playing solitaire and Aggravation. In her younger years, she spent a great deal of time with her best friend, Stefina Peterson, and the two of them may have been found playing shuffleboard at a local establishment. Hazel's favorite color was lavender and some of the most memorable foods she prepared were cinnamon rolls, pigs in the blanket (aka, stuffed cabbage rolls) and potato salad.
Survivors include three sons, Ronald, Walter (Terri) and Rodney Schafer; three daughters, Rose Violette, Barbara (William) Massey, Sherry (Anthony) Smith; 16 grandchildren; 30 great-grandchildren; and four great-great-grandchildren.
She was preceded in death by her parents; five brothers, Joseph, John, Peter, Andrew and James McAvoy; six sisters, Anna McAvoy, Mary Scott, Leona Lesmeister, Rose Coenen, Agnes Lesmeister and Clara Gardner; one son, Duane Schafer; and two grandchildren.
The family wishes to thank Dr. Nathan Cook and the staff at Anaconda Community Hospital for the compassionate comfort care that was provided to Hazel when she needed it the most.
Longfellow Finnegan Riddle Funeral Home & Cremation Services of Anaconda was entrusted with the cremation. A celebration of life is pending and will be held at a later date.
In lieu of flowers, the family requests that memorial donations be made to the Opportunity Volunteer Fire Department, MontanaPBS television or a charity of the donor's choice.