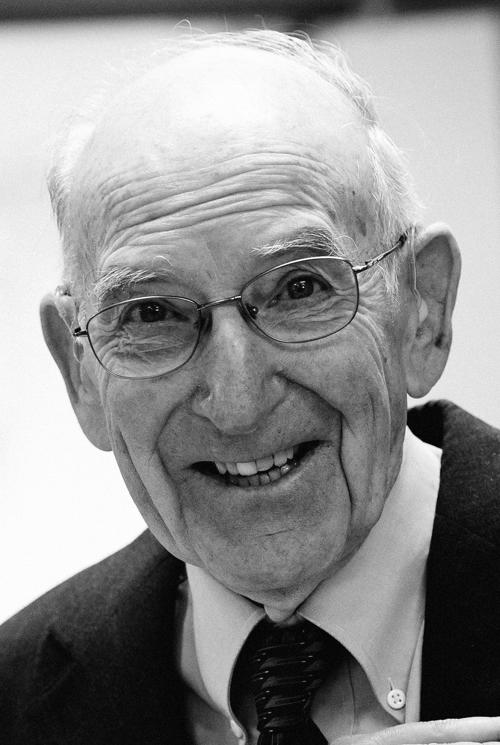 May 23, 1926–July 10, 2020
Gene Walsh, an Anaconda resident for more than 90 years, passed away peacefully on July 10, 2020, at the age of 94, surrounded by his loving family. He entered heaven to the welcoming arms of countless relatives and friends!
Gene was born in 1926 to Patrick and Sarah Walsh, Irish immigrants who had moved to Anaconda, Montana. He was the youngest of 11 children. A star basketball player during high school, Gene served his nation at the age of 18, fighting in World War II and earning a Bronze Star for his courage in the Battle of the Bulge. He was later recognized with the National Order of the Legion of Honor by the government of France.
Following his service overseas, Gene returned to Anaconda and began a long career working in various roles for the Anaconda Company. He married the love of his life, Peggy Garrity, in 1959. Together, they had five children, Gene Jr., Rosemary, Judy, John, and Susan. Gene was a devoted husband and father, putting family ahead of everything. He was also extremely close to his large extended family of siblings, cousins, nieces and nephews. As the last of the Walsh children who grew up at 609 Alder, he helped take care of many brothers and sisters in their aging years.
Gene was a devout Catholic who always held deeply to his faith. Through the years, he and Peggy served in various ministry and volunteer roles for the Anaconda Catholic Community. He also served in the Knights of Columbus and the American Legion. To the very end, Gene took comfort in Holy Communion, the Rosary and daily prayer. Divine intervention may have played a role in how accomplished he was on the golf course! A particularly notable (and probably unmatched) achievement was hitting a hole-in-one on each of the four Par-3's at the Anaconda Country Club, the last at the age of 86.
Gene spent his last several years living in Helena in the company of his beloved wife, Peggy. There, they were frequently visited by their children, their 12 grandchildren, and their 4 great-grandchildren. Gene and Peggy adored them all. Gene's favorite saying to them, young and old alike was, "I love you a bushel and a peck and a hug around the neck!" For the youngest, he was adept at putting them to sleep by softly singing Too- Ra-Loo-Ra-Loo-Ral, That's an Irish Lullaby in his Irish tenor.
Gene was kind, caring, generous, loving and faithful. His integrity and humility defined how he lived. Gene/Dad/Uncle Gene/Papa was quick to laugh and quick to help us laugh at ourselves. He was famous for greeting close friends and relatives by offering a handshake that he quickly pulled away to shared uproarious laughter. Word of his passing generated comments from relatives like, "Nicest man I ever knew!' and "What a guy!"
What a guy, indeed. He will be missed.
Services will be held at Holy Family Catholic Church in Anaconda and the date is to be determined.
Longfellow Finnegan Riddle Funeral & Cremation Service is entrusted with Gene's funeral arrangements. You may pay your condolences at www.longfellowfinneganriddle.com.
To plant a tree in memory of Gene Walsh as a living tribute, please visit Tribute Store.
Obituaries Newsletter
Sign up to get the most recent local obituaries delivered to your inbox.