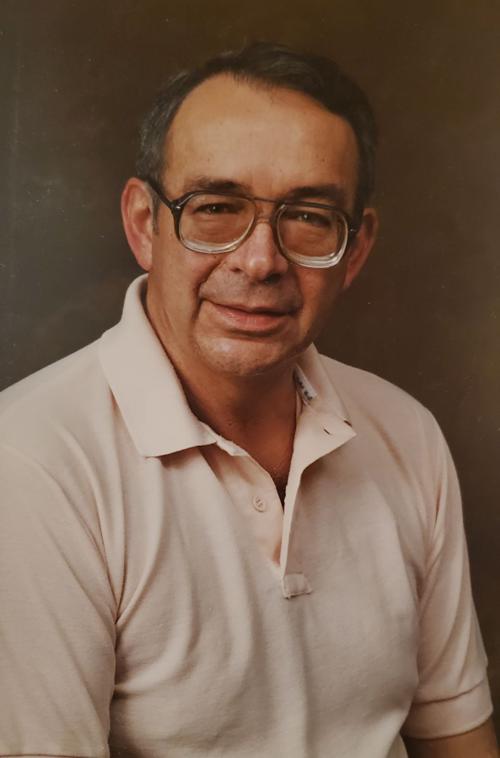 Dec. 10, 1935-Nov. 12, 2020
On Thursday, Nov. 12, 2020, Frank Martinich left his earthly home of 84 years. He was born in Butte, on Dec. 10, 1935, where he lived until his death. A private family service will be held on Wednesday, Nov. 25, at Wayrynen-Richards Funeral Home and a Celebration of Life will be planned for a future date.
Frank graduated from Boys' Central and studied Engineering at Montana School of Mines. He went on to work for the Anaconda Company, initially working in the Geological Department and later in the surveying office, until the 1980's when they shut operations down. He then went to work at Star Lanes Bowling Center and was manager when he retired in 2012.
Frank married his soul mate, Jeanette (Venns) Martinich, on Sept. 7, 1957. Their love story ended too soon with Jeanette's passing on September 26, 1986. Their story lives on through their children, Ray, Mike, Dave, Cathy and Bill.
Frank's kind and gentle spirit, ready smile and love of family, made everyone he met remember him. He was a true gentleman and friend to all. He loved chocolate chip cookies, taco burgers, breakfast burritos, pork chop sandwiches and chocolate milk shakes, but most of all, loved spending time with family sharing in the accomplishments of each and every member. The grandkids made his day with calls of their accomplishments in school, on the lanes, the ballfield or in the livestock arena. They were truly his pride and joy.
Many hours and years were spent coaching at the Longfellow Little League fields, where Frank and Jeanette spent summers on the field and in the dugout. Frank seldom missed a chance to watch his children bowl and was ready with a suggestion or words of encouragement no matter how the game was going. He thoroughly enjoyed his time spent on the lanes or sharing a 'cool' one after the shift was done. He bowled in many local, state and national tournaments, took back to back State Doubles titles with the late Steve Ryan, in 1961 and 1962. Frank was inducted into the Montana State Bowling Hall of Fame and was very honored when the Martinich Family was named Bowling Family of the Year in 1998. His bowling shoes were retired in 2008 but he continued to be a large presence on the lanes supporting 'Frank's Kids' and traveling to State and National Tournaments. Some great memories came from these travels, such as running through the airport to catch the plane, visiting the music sites in Nashville, airboat rides and even a crash landing of a hot air balloon ride. His love for music naturally brought him to enjoy the concerts at the Mother Lode and the Montana Folk Festival.
He is survived by his children, Ray (Crystal) Martinich of Great Falls, Mike Martinich of Butte, Dave (Debbie) Martinich of Butte, Cathy Martinich of Spokane, and Bill (Melissa) Martinich of Yuma. His true pride was his twelve grandchildren, Brad (Lib) Martinich, Joleen (Jake) Amerman, Marynda Martinich, Brien Martinich, Austyn Martinich, Joe (Courtney) Martinich, Dave Martinich (Brady), Jerica (Brandon) Lane, Denton (Ky) Martinich, Colin Strout, Michayla Martinich and Matthew Martinich; and his three great-grandchildren, Acen, Halle and Jayde. He was preceded in death by his wife, Jeanette (Venns) Martinich, his parents, Matthew (Smoke) Martinich and Mary Martinich, his brother Ray Martinich and his niece, Yvonne Martinich.
Obituaries Newsletter
Sign up to get the most recent local obituaries delivered to your inbox.