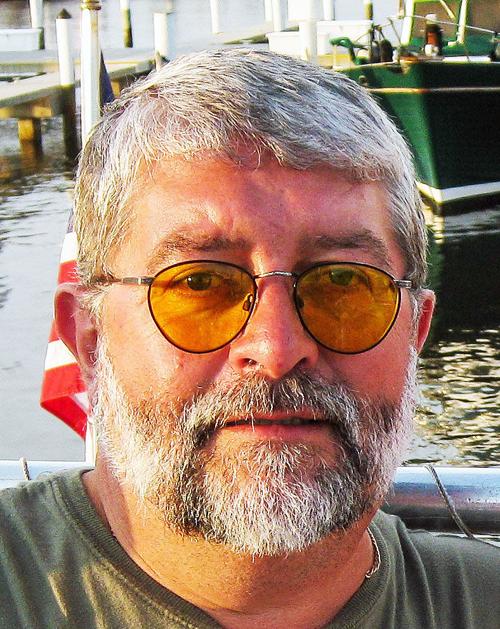 Dec. 29, 1955-Sept. 10, 2020
Dennis Howard Corcoran died peacefully on Thursday, September 10, 2020, at the age of 64.
He was born on December 29, 1955, in Anaconda, Montana, the fourth of six children, the son of Robert and Florence "Flossie" (Miller) Corcoran.
Dennis married Linda Allen on September 24, 1977, at St. Peter's Church. They were blessed with one son, Michael.
Dennis attended local schools and graduated from Anaconda Senior High in 1974. He worked at various jobs as a mechanic, including Eddy's Service and G & R Gas Station, before he settled on Dee Motor Company, where he worked as a mechanic for 28 years, before his retirement in 2011. The Dee Motor Family was a part of our family. He was a proud member of the Anaconda Ancient Order of Hibernians, Div. No. 1. (AOH) for over 40 years. He contributed countless hours to the organization over the years for events such as the Family Picnic, originating at Upper Warm Springs Creek Picnic Area, where the "red hot dogs" were epic, the St. Patrick's Day Race and parade, and cooking for the monthly Steak Fry, during summers, in Washoe Park. His AOH Brothers were a major part of his life. Slainte
Dennis enjoyed camping at Anaconda Sportsman's Campground at the Big Hole River and driving the hills and cutting firewood with his family, including his mother, Flossie, and LF Thomas, who was like a father to him. He was incredibly talented in creating something out of nothing, including a home drainpipe patch from a Guinness can and bailing wire, which still holds to this day! He spent many hours in his garage creating, building, woodworking and fixing just about anything.
He was preceded in death by his grandparents, James and Isabel Corcoran, William and Rose Miller; father, Robert Corcoran; and stepfather, Lawrence "LF" Thomas. He is survived by his wife, Linda; son, Michael; and grandson, Dylan; mother, Flossie; siblings, Pat (Pam) Corcoran, Clayetta (Rich) Border, Rocky Corcoran, Janice (Terry) Blaz, Sheila (Nick) Laslovich; uncle, George Miller; aunt and uncle, Betty and Dale Filcher; mother-in-law, Rita Allen; brother-in-law, Bill Allen; sister-in-law, Joyce Johnson; sisters and brothers-in-law, Marilyn (Mike) Niland and Diane (Don) Tocher; and numerous nieces and nephews.
Mass of Christian Burial will be held at Holy Family Church Saturday, September 19, at 10:30 a.m. There will be one hour of visitation prior to the service. The Ancient Order of Hibernians will conduct their ritual at 10 a.m. Graveside services will be conducted at Mt. Olivet Cemetery with a luncheon to follow at the AOH Hall. *Masks required*. Memorials requested to AOH Scholarship Fund, P.O. Box 1224, Anaconda, MT 59711, Anaconda Sportsman's Club, P.O. Box 1113, Anaconda, MT, 59711 or donor's choice.
Longfellow Finnegan Riddle Funeral & Cremation Service is entrusted with Dennis's funeral arrangements. You may pay your condolences at www.longfellowfinneganriddle.com.