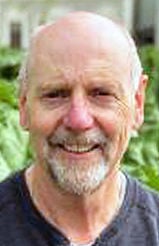 Feb. 6, 1956-July 26, 2020
The world got a little darker Sunday, July 26, 2020, when devoted husband, father, and light of many lives, Dave Fawcett, passed away in Coeur d' Alene, Idaho, after a brief illness.
Dave was born February 6, 1956, at old St. James Hospital, in Butte, MT, to Conrad and Esther Fawcett.
He graduated from Butte High School in 1974, where he excelled in track and field. He captured a state championship in the high hurdles, and relay races as part of the State Championship track team.
After high school, Dave attended the University of Montana with a track scholarship, receiving many awards and graduating with a degree in Business and Finance in 1979. He then spent the next two years at Montana State University earning degrees in Mechanical Engineering and Construction Technology.
Dave spent summers working at Butte Plumbing and Heating with his father, then went to work for Johnson Controls for many years in Great Falls and Billings, MT.
He met the love of his life, Cindy Nevin, while in the third grade at Greeley and continued to be friends all through high school. They took separate career paths and after graduating, reconnected while Dave was attending UM. They married in 1980, moving to Bozeman while Dave finished his course work at MSU. They started working life together in Great Falls, where their two daughters (Kellie and Abby) were born.
After several years in Great Falls, Dave moved his family to back to Butte, taking the job as Facilities Director at St. James Healthcare. In addition to his job responsibilities Dave was also active in his hometown community, most notably the development and expansion of the Butte Archives, where he was a board member and later served as Chair of the technical review committee.
When the kids left the nest, he leapt at the chance to relocate to Coeur d'Alene so he could live by the lake. Dave retired from Aramark Kootenai Health in January 2019, to enjoy his dream home with his wife on Hayden Lake.
Dave will be remembered as loving, kind, humorous, all around wonderful dad, husband, and friend by everyone that crossed his path. In his free time, he loved coaching his kids and watching them grow up. He loved skiing with the girls, playing golf with Abby, or cheering on Kellie in sports. Dave loved to cook breakfast for his family, UM Football, golfing, spending time on the lake, riding his scooter, and traveling around the world with Cindy. He knew how to give the best advice and wasn't afraid to give it, loved a good gin and tonic, and always found a way to make people laugh in any given situation, all while telling the best stories. Words cannot express how much he will be missed.
Dave was preceded in death by parents, Conrad and Esther Fawcett; brother, Bob Fawcett; and nephews, Dan and J.D. Fawcett.
Dave is survived by wife, Cindy; daughters, Kellie and Abby; brother, John and Vicky Fawcett; Dave and Carol Nevin; Jenny Fawcett; and numerous nieces and nephews.
A short socially distanced celebration of life will be held outside at Foreman Park in Butte, MT, on August 7, at 11 a.m. The family asks that you please wear a mask. In lieu of flowers the Fawcett's politely ask that friends send stories or memories to cheerstodave@gmail.com so we are able to keep his memory alive forever.
Donations can also be made in Dave's name to Friends of the Butte Archives, 17 W Quartz St, Butte, MT 59701; or the Ridin' With Biden Campaign - https://joebiden.com/
Obituaries Newsletter
Sign up to get the most recent local obituaries delivered to your inbox.