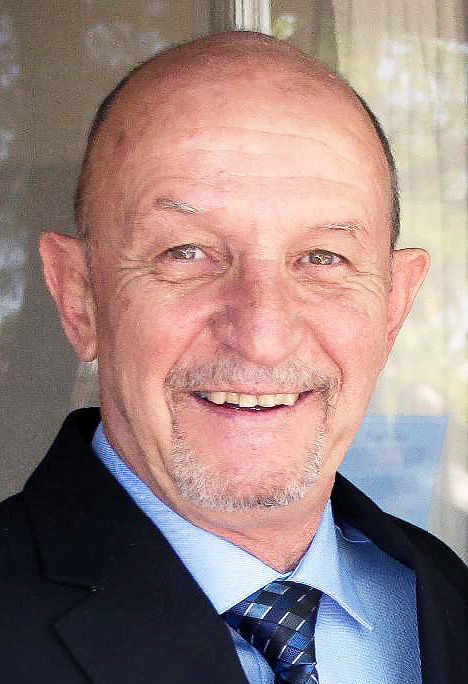 Nov. 26, 1954 - March 9, 2020
Charles James (Chuck, Charlie, Chuckie, Old Blue, Silver Tongue, Gramps) Starcevich unexpectedly passed away on March 9, 2020, in Tucson, Arizona.  Chuck was the oldest child born to Chuck and Pat Starcevich on November 26, 1954, in Butte. Chuck was fortunate to be raised in the McQueen addition until the family relocated within Butte in 1972.
Chuck was part of the last graduating class of eight students from Holy Savior grade school in 1968, and later graduated from Butte Central High School in 1973.
Chuck married Debbie Waltee April 6, 1974. They had a beautiful baby girl named Stacy, who they tragically lost to SIDS at three months. Their prayers were answered when they were blessed with three more children, Crysta, Charlie, and Corey. Family was everything to Chuck. His love and unwavering devotion to his family remained a constant comfort and inspiration.
Chuck was employed during high school at Town Talk Bakery, then for 10 years at the Safeway Warehouse in Butte, until it closed. He later became an insurance agent for the Knights of Columbus.
In the late 1980s, Chuck and his family relocated to Tucson, Arizona. In Arizona, Chuck continued his career in the insurance field working for Geico Insurance, from which he retired in February 2020.
While growing up, Chuck and his brother John spent countless days fishing at Harrison Lake with their uncle, Bob Tokle. All the family treasured their lake days with their Aunt Lil and Uncle Bob. During this time, Chuck learned to waterski. Before wetsuits were invented, Chuck could be seen jump starting from shore on his ski wearing an army jacket to keep him warm. Even though he was an avid water skier, he did not like water! Later in life, Chuck enjoyed fishing and spending time with and raising his family recreating on Canyon Ferry Lake. He also enjoyed the Montana big game hunting season while living in Montana, dressing his kill with surgical gloves.
Chuck was the oldest of six children. He was the best brother that life could ever offer! He was kind, encouraging, and the most lovable person you could imagine; his witty personality was unmatched! For his family, the loss of Chuck is devastating and cannot be defined. His grandkids were the light of his life. Chuck was a very involved and devoted grandfather. He always put the kids first. His warmth, support, and love were unwavering through everything. He was always a source of calm in the chaos and never let us go without a hug and a "Love yas."
Philippians 4:8 Finally, brothers, what things are true, what things are dignified, what things are righteous, what things are pure, what things are lovely, what things are well spoken of, if there is any virtue and if any praise, take account of these things.
This is the character Chuck expressed to all of us.
Chuck was preceded in death by his parents, Chuck and Pat Starcevich; daughter, Stacy Starcevich; his grandparents, and many beloved aunts, uncles, and cousins.
Chuck is survived by his children Crysta Starcevich, Charlie Starcevich, and Corey Starcevich. He is survived by his cherished grandchildren, Crysta's kids, Nicole Starcevich, Alaryk Trejo, Gvanni Barajas; Charlie's boy, Gavin Starcevich; and Corey's kids, Azaela, and Kai Starcevich. He is also survived by his brothers, John (Karen) Starcevich, Jim (Sheri) Starcevich, Mark Starcevich, Bob Starcevich; and sister, Cathy (Ernie) Frey. Chuck is also survived by his dear aunt, Lillian Tokle and numerous nieces, nephews, and cousins.
Rest in peace, dear brother…….
The family will have a Mass in Tucson, AZ. A memorial will take place in Butte, MT in July. Details will follow.
To plant a tree in memory of Charles Starcevich as a living tribute, please visit Tribute Store.
Obituaries Newsletter
Sign up to get the most recent local obituaries delivered to your inbox.