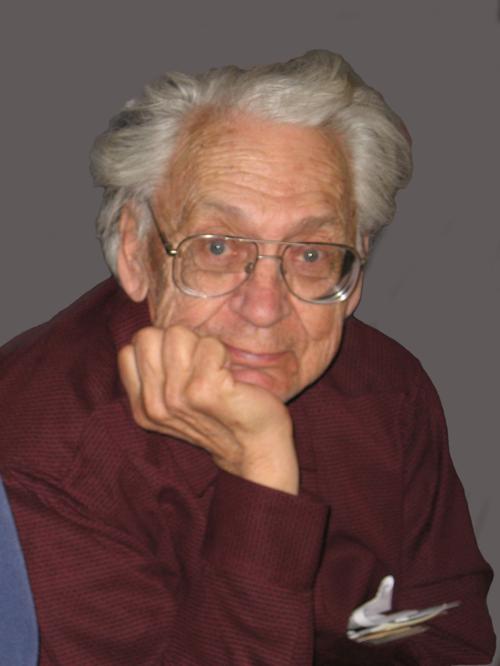 March 10, 1921 - July 22, 2020
William F. Antonioli passed away peacefully at the family home on July 22, 2020. Doctor Bill, as he was widely known, was born in Butte, Montana on March 10, 1921, son of Butte natives Peter and Susan (Gruden) Antonioli and grandson of Montana pioneers. He was raised on South Washington Street with his older brother Pete, surrounded by extended family and friends. As a toddler he welcomed his younger brother, Frank, with whom he would share over 90 years together. Bill attended the old Webster grade school, old Butte High and graduated from the newly constructed Butte High School in 1939. Throughout his life, he was very fond of the people of Butte, and they returned that affection many times over.
After high school, Bill was planning to work in the family mining business with his father and brothers. A visit from the parish priest convinced him to consider attending Carroll College where he graduated Magna Cum Laude in 1943. He received his medical degree from the University of Michigan in 1946 and interned at Harborview Hospital in Seattle where he met and married his wife Jo, who he would remain passionately in love with for 72 years. The newlyweds returned to Butte in 1948 where they began their family. He also began an internal medicine practice that would span 7 decades, only interrupted by two years in Germany, serving as a captain in the U.S. Army Medical Service. As a physician, he treated thousands of Butte residents over the years, served as the county health officer and county physician, and was a member and staff president at both St. James Community Hospital and Silver Bow General Hospital. In later years, Dr. Antonioli became more involved with the treatment of elderly patients, developing a great respect for the staff of Butte's nursing homes and eventually becoming the medical director of the Butte Convalescent Center. He also served as board president of Montana Blue Shield.
Both Bill and Jo were very active in their Catholic Faith and were long-time members of the St. Ann's Parish community. Bill was a past member of the St. Ann's Parish Council and served several years on the Montana Catholic Conference.
In many ways, Bill was a man of the mountains, not much different from his ancestors of the Italian Alps. He could be frequently found in the ranges of Southwest Montana, mountaineering, exploring rough trails with a succession of Jeeps and Toyota Landcruisers, researching the lives of the Sheepeater Shoshone, or pursuing blue grouse, deer, and elk. But a perfect day for him was counting wildflowers and fly-fishing a small, unfrequented stream, wearing out flies by catching and releasing dozens of native Cutthroat Trout. He felt most fortunate to share these experiences with his wife, children, grandchildren and friends.
Bill was very physically active and found pursuits in every season that developed and tested his strength and stamina. He often joked that as a student (if coached effectively), he "might have made a decent middle-distance runner". Instead, he coached himself to be a very skilled hiker, skier, and climber. As he aged, he largely credited his longevity to these activities.
Dr. Bill was much admired for his breadth of knowledge and his ease in making connections between disparate arts and sciences. He had a brilliant mind which he never flaunted and an insatiable curiosity. He was never bored and rarely still. He had a lifetime love of learning and was still learning in his 99th year – Ancora Imparo!
Bill was preceded in death by his parents, his beloved aunties, mother-in-law and father-in-law Mary and Bruce Carr, his brothers and their wives, Peter and Della Antonioli and Frank and Mary Lou Antonioli, nephew Mark Antonioli, and his oldest childhood friend, Dr. George Prlain. He was a remarkable presence in the lives of his family members and will be deeply missed by them. He is survived by his devoted wife Jo, children and their spouses, Bill Jr. and Susan Antonioli of Philipsburg, Jo Antonioli and Dan McLaughlin of Missoula, Ted and Michele Antonioli of Missoula, Paul and Ann Antonioli of Butte, Steve and Nancy Antonioli of Whitehall, Brian and Jane Antonioli of Helena, Marie Antonioli and Tom Schmit of Hamilton, and Alice Antonioli and Gregg Burington of Boise, ID., grandchildren Keith, Kevin, Max, Elisa, Kathleen, John, Clare, Philip, Erin, Pete, Zeb, Hannah, Sam, Gina, Sophia, Olivia, Marcus, Julia, Kira, and Shayla, and great-grandchildren Harriet, Vivian, Clementine, Lucky, Hudson, Isla, and Liam. He is further survived by nephews and nieces Peter Antonioli, Patricia Hoopes, Dan Antonioli, Nancy Hill, Tim Antonioli, Mike Antonioli, and Mary Anne Antonioli and their respective spouses and families, first cousins Rosalie Murphy and Ron Foreman, and numerous other relatives and friends.
The family wishes to express their heartfelt gratitude to those who cared for Dr. Antonioli in his declining years, especially Father Tom Haffey, Dr. Terrence Scott and Amanda and the staff of 406 Quality Homecare.
Dr. Antonioli would not want to risk the health of family and friends, and so, memorial services are being postponed at this time.