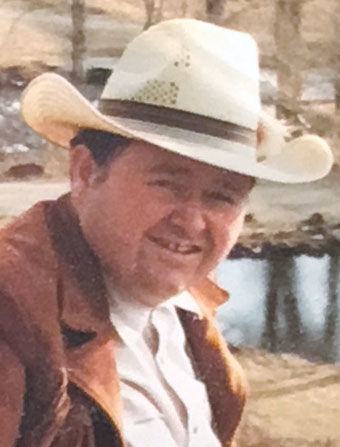 July 1, 1943-Oct. 17, 2020
Tony passed when his singing stopped in the presence of his caretaker at Porphyry House (the chicken farm) in Butte, America.
Tony named all the people, places, living and inorganic, to include used or dreaded assistive devices in his long life. He was, in an authentic sense, a practicing Animist Catholic. Tony's love and commune with all of creation seemed to create an aura, which people found peace giving. 'Cognitive challenges' might be a categorical description of his beginning and formative years, but soon he must have made an ongoing demand on his heart to carry him to his many intended goals, ultimately to "Live, Live, Live" as he intoned often later when the going got really tough.
And carry him it did, for 77 years, which incidentally, it must be reported, carries forth a minor familial gift of the biblical 7; his father, William Paul (Tony) Shea died in 1997, his bossy, practical sister Suzanne in 2007, his lover-foil mother Annarose in 2017, while he rolled up three sevens, 10/17 at 77.
What followed turned out as powerful and significant. Walking to work each day at both the Washoe Market and Safeway for 33 years as a box boy, he named everything along his marked path, especially the dogs, and, though never judgmental or less caring, he would apply more atonal names to the angry ones.
He bought himself Annabelle, his three-wheeled bicycle (which none of us could keep going straight) and would pedal out to the Lime Quarry and "Mrs. Phillips house" regularly.
That would be just the start of his many self-initiated trips, multiples to Ireland, Disneyland, and one to London. That all began when, as a 5-year-old, he left his family, and a very distressed mother, 'lost' for hours at the Detroit Zoo. He came back on the last trip, happily chatting with the trainmen. He always told me that "his brother" (me) saved him. What an enduring compliment!
Tony was our hero, our raison 'd etre, AND to his community of Anaconda, Montana, then "Rediscover Butte". He was variously, Santa Claus to well over twenty families every year, St. Patrick every March for a number of them, President of People First!, (Handicapped Humans Union), AOH Hibernian of the Year, active participant in Liturgical activities in Holy Family and St Paul's Roman Catholic Churches, and, though a regular member of a Rosary group at Hearthstone Independent Living, he never offered an opinion or a judgment of any of the controversial issues therein. He always singled out people, although, (like the canines) one might suspect disagreement with some because of the neutrality of his nomenclature for that person.
Not that he didn't have his squabbles and anger with persons, he did. Those were always expressed with a puzzlement amid the hurt.
Drama, movies, musicals and plays were always in his life. In later years, he became more well known in my hometown than me when he'd take the bus to Missoula to attend Children's Theatre plays. He acted in many in Anaconda through the encouragement of his mentor, Jim Carney, especially talking about "Bye Bye Birdie" in which he played Conrad, and his favorite, "The Time of Your Life" by William Saroyan.
Tony's musculature never developed fully, so his writing though decipherable, was very difficult to read, along with his Joycean streams. Undaunted, he got an old Underwood and began typing stories associated with his journeys around the world and several states. In the end, I had taken 7 rather thick typewritten pages to be bound at Shaffner's Bindery in Missoula. They were a hoot.
Tony used to talk about the devil a lot when we were young, but only once in his adult life did this pop up. Memphis musician Cash McCall jumped off the stage at Washoe's Art in the Park carrying 40 feet of coiled cord attached to his Fender and sang directly to my solidly upright but stoic brother inches from his face. Afterwards, I asked him what that was like, and he mentioned old Scratch. We had a long talk to a peaceful conclusion about the Delta Blues. Never again was there a mention, nor far as could be told, a thought. His deep spirituality was ever anchored in the lives and things around him, which he translated into faith.
Sustaining Tony and always in his mind were those in his "Family": sister Francie and Brother Bill, Sister-in-Law Elaine Shea, Brother-in-Law Bob Matosich, niece Amy Forsberg and husband Arron, grandnieces Shea, Johannah, Audrey Forsberg, Nephews Craig and Mark Matosich; their children Jillian, Sam, Macy, Annie Matosich as well as Bill's Deva, Arthur, Walter; John, Jessica and Jasmine Shea, and legalized brother-in-adoption, Orville.
The family wishes to thank many who supported Tony in living a completely honorable, full, and remarkable life; the people of AWARE in Anaconda and Porphyry House, notably Kadie, Lisa, Sheila, Becky, Heather, Stephanie, Shelly, Patience, and Donna Kelly, Nancy Zigreind, Carole Wind, Susan Sullivan of hometown; and his priest Fr. Tom Haffey. Also, the brave nurses, doctors, and staff at St. James Hospital.
Old Coyote played his tricks at first but the heart he ordered to put him where he wished to go, the one that stopped in the middle of "Over the Rainbow," won the day.
Requiescat In Pace, Good and Faithful Servant and Brother.
Due to ethical concerns of Tony's surviving siblings, services will be held next spring or summer.
Memorials may be sent to the Anaconda Food Bank.
Longfellow Finnegan Riddle Funeral & Cremation Service is entrusted with Tony's funeral arrangements. You may pay your condolences at www.longfellowfinneganriddle.com.
Obituaries Newsletter
Sign up to get the most recent local obituaries delivered to your inbox.