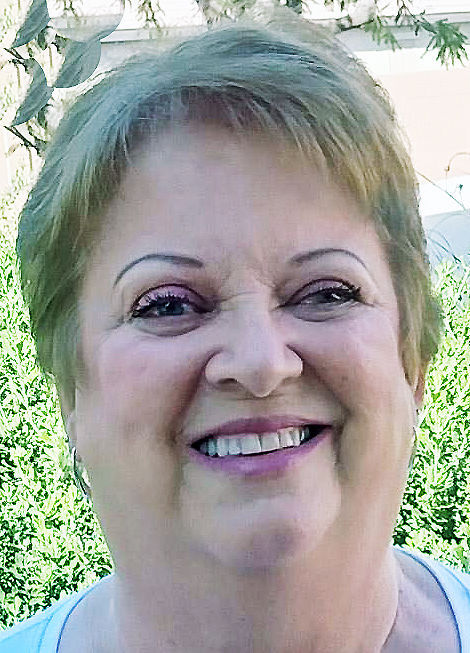 March 12, 1949-Sept. 6, 2020
Annmarie, as she liked to be called, passed away on September 6, 2020, in Chandler, Arizona, after a sudden illness.
Annmarie was born in Great Falls, MT, on March 12, 1949, and adopted into the loving household of Lewis and Rita Guay of Butte, MT, a few months later.
She attended St. Johns elementary school and Girls' Butte Central High School, and graduated in 1967.
She graduated beauty school and worked as a hairdresser for several years after high school. She met her husband, Doug, on a blind date and decided that this was the man she was going to marry, whether he liked it or not. He liked it, and they were married in Kalispell, MT, on July 16, 1974.
Later, she helped Doug run his locksmith business in Butte, MT, until they left Butte in November, 1984.
She was the secretary of a lock and safe business with Doug in Santa Fe, New Mexico, and later was partners with him in an ill-fated attempt to establish a John's Pork Chop Sandwich Shop in Santa Fe. After that they moved to Chula Vista, then Encinitas and finally Carlsbad, California, where she eventually ended up her career with Office Depot for 16 years. After spending 34 years in California, mostly Carlsbad, her and Doug moved to Maricopa, Arizona, to spend their final days together.
Annmarie was the kindest, most loving person you would ever want to know, she loved and took care of her family, including her dogs, especially, Mia, who left her last year. Annmarie made special friends wherever she was and had many everywhere she lived. She will be missed by her life-long friends, Eddy Benski, Dee Wilson, and Nancy Hanson; as well as her second daughter and best friend, Summer Berg. She loved Facebook to see what all her friends and loved ones were up to and always commented and had lovely things to say to everyone.
She was proceeded in death by her parents, Rita (Delaney) and Lewis Guay; her brother-in-law, Jim Rooney; and all of her uncles and aunts, on both sides of the family.
She is survived by her husband, Douglas (Doug) Tripp; daughter, Nichelle Marie Tripp; son, Justin David Tripp; granddaughter, Delaney Marie Tripp, who had a very special place in her heart; her sister, Linda Rooney (Dan Plute); nephew, Brian Rooney; and niece, Kristi Rooney. She had too many cousins on both sides of the family to list but loved them all. She also had an extended family from her sister-in-law, Diane Thomas, of St. Joseph, Missouri, with whom she and Doug found on social media several years ago.
She formed a special bond with many of them.
Annmarie was cremated, and there will be no services. Donations can be made to Dobson Home Hospice of the Valley, 1188 N. Dobson Rd., Chandler, AZ 85224.
Obituaries Newsletter
Sign up to get the most recent local obituaries delivered to your inbox.