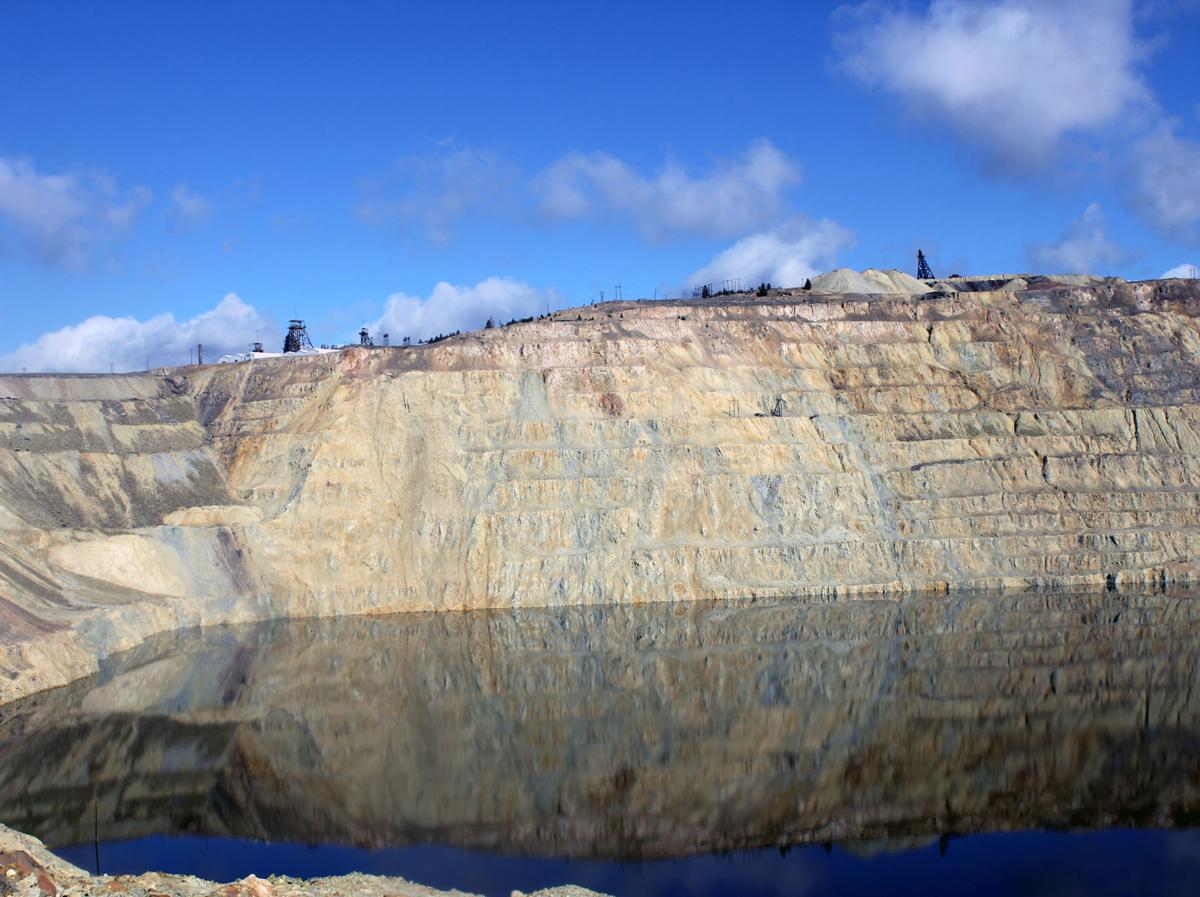 Adding 7 million gallons of water to Silver Bow Creek from the Yankee Doodle Tailings Pond is only good news for the creek, various experts said Tuesday.
Montana Resources announced Monday that the mine and Atlantic Richfield Company expect to begin pumping and treating the Berkeley Pit's metal-laden water as soon as late this year or early next year. The Environmental Protection Agency's original cleanup plan for the Berkeley Pit had set the date for pumping and treating the roughly 50 billion gallons of toxic water starting in 2023.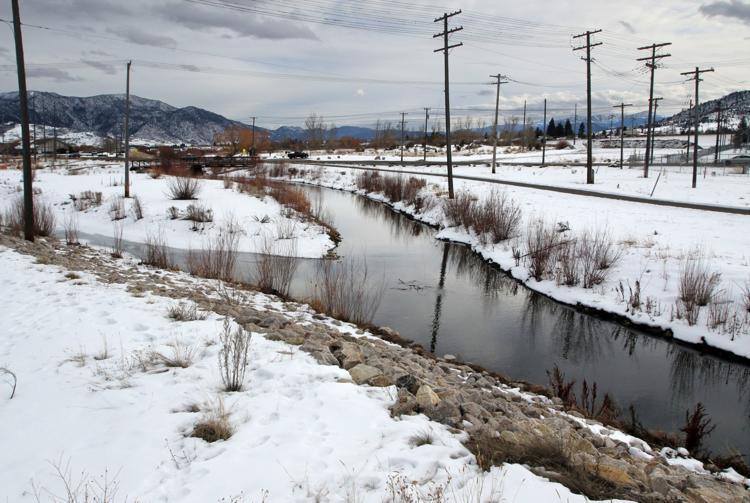 The new plan has made even some of Butte's toughest Superfund critics happy. Critics and residents have long worried that the Horseshoe Bend Water Treatment Plant, built in the early 2000s, would not be ready in time to treat all of the contamination in the water.
MR's new plan will mean that the mine will send treated Berkeley Pit water through the mine workings before transporting it to Yankee Doodle Tailings Pond. The pond is made up of a "beach" where the muck drops out and a relatively clear water pond flows in the northern portion of the pond.
About 7 million gallons of water per day from Yankee Doodle Tailings Pond water will go through a polishing plant and then through a discharge facility, both of which will be built this year. The water will then travel through an underground pipe to exit into Silver Bow Creek at the confluence of Silver Bow and Blacktail creeks on George Street.
According to EPA, 7 million gallons of water a day will equal into around 11 cubic feet per second (cfs) of water on a daily basis for the creek. That, according to both county and state experts on Silver Bow Creek, will be a plus for what happens downstream.
Montana Department of Environmental Quality Project Manager Joel Chavez, who spent 16 years rebuilding lower Silver Bow Creek, said he planned for the additional flow as far back as 1999 when the state began removing metals from the lower stretch of creek, which runs from the interstates 15-90 overpass to Warm Springs Ponds.
Chavez said that the 7 million gallons of new water hitting the creek on a daily basis is less than what he calculated for, so he doesn't anticipate more water creating problems downstream.
"The increase in (daily flow) in itself is of minor concern for an increased chance of spring flooding," he said via text message.
EPA said, through an email, that the normal flow of creek water ranges from 5 cfs to 15 cfs. When it storms, the water can get as high as 250 cfs.
Doubling the normal flow "is not a concern for erosion for stream banks or flooding," EPA wrote in an email.
One thing the new flow of water might inhibit is vegetation that grows in the stream bed downstream of the overpass in the fall due to low flows and high temperatures, Chavez said. Having more normal flow and less plant growth taking root in the stream will likely help to make the creek healthier, he said.
Matt Moore, Butte-Silver Bow Metro Sewer operations manager, said the tailings pond water flowing into Silver Bow Creek will likely be harder water and that, in turn, will help the fish in the creek around the confluence. The hardness, made up of calcium and magnesium, protects the fish from copper in the water.
There could be all kinds of positive repercussions — such as helping B-SB on its copper problem when too much of it winds up in the creek during storms. It could also make Butte more attractive to other industrial users, because the creek will have more room for more copper to land there without exceeding water quality standards, Moore said.
"The mine water will benefit us all," Moore said. "It'll help the aquatic life and make a nicer, more robust creek in the middle of our town."
EPA said the one potential hazard could be scaling, caused by calcium being added to the water to help metals drop out during the treatment and polishing phases.
If left unchecked, the calcium can produce gypsum, which hardens.
Mark Thompson, MR vice president for environmental affairs, said Tuesday that the companies have done tests mixing Blacktail Creek water with the mine's treated discharge water.
"Our tests indicate it won't scale," Thompson said.
Get local news delivered to your inbox!
Subscribe to our Daily Headlines newsletter.