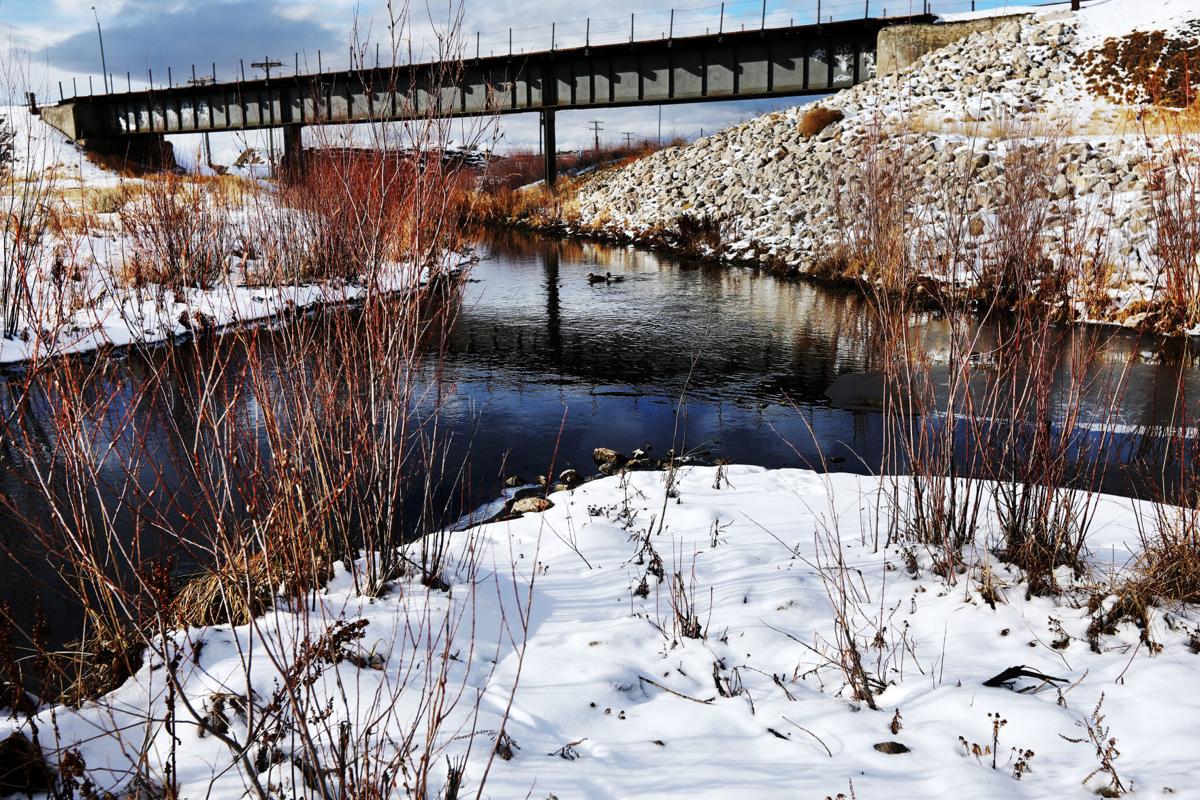 The pens are down, after 13 years, on the Butte Hill's consent decree negotiations, according to the Environmental Protection Agency.
But how soon the public will be able to view the document is not clear.
Chris Wardell, spokesperson for the Environmental Protection Agency Region 8, said staff discussions concluded successfully late Wednesday.
The EPA and the state "are now completing their review and approval" of various documents, Wardell wrote in an email message early Thursday.
That means the document is not available for view and it won't be immediately. Two county officials said the consent decree will go through a public process before the Butte-Silver Bow Council of Commissioners is expected to take a vote on it, but Dave Palmer, B-SB chief executive, had a different answer to the next steps.
Jon Sesso, B-SB county Superfund coordinator, said the Department of Justice (DOJ) has to look over the consent decree before it can go before the public.
"We're going to roll this out; get the documents to the public and show them to everybody in the process of getting approval," Sesso said. "We'll have a great set of meetings to educate and open houses, whatever it takes to get the council up to speed knowing the contents of the documents then proceed to the formal step of getting the council to vote."
But when Palmer was asked if the public will have a chance to weigh in before the council takes a vote on it, he said he's not sure.
"There are a lot of questions on how that is going to work," he said. "And we (county officials) are asking the same questions of the Department of Justice.
"That is the question we are asking the Department of Justice. I don't have that one (answer) finalized in my mind yet. According to what we were told yesterday, it looks like (the answer is) no. But is that right? Probably not. We are going to keep hounding them (for an answer to that question). We have three to four weeks before we figure out how this rollout is going to go before we even get to see it again."
Mollie Maffei, B-SB County deputy attorney, repeated Sesso's assertion that there would be a public process before it goes to the court.
"We have to have council approval; we'll have a public process. The DOJ has to review it first before it comes to our body. That could be two weeks to a month perhaps. We won't change the process we normally do. We'll have a public process with council members," she said.
But when Palmer was asked if he would ask the council to approve the consent decree before the public gets a chance to respond to what officials have come up with, Palmer said he wasn't sure on that.
"This is all the Department of Justice and the EPA — they are rolling this out and what we were told is, 'this is the way it's going to work.'''
Marissa Perry, Gov. Steve Bullock's press secretary, said the governor knows all the parties need time to review and approve the consent decree.
"He also believes the citizens of Butte deserve an opportunity to review and consider the agreement in full and provide input prior to its finalization. He will continue to advocate on behalf of a transparent process for the community," she wrote in an email.
Northey Tretheway, Restore Our Creek Coalition spokesperson, said his group is "glad to see things are moving forward," but also wants to see the document.
"We think it's time to make everything transparent and see what's been going on behind closed doors for a number of years," Tretheway said.
Restore Our Creek Coalition is hoping it can have some influence on how quickly the next steps take place. The creek activists want to see a study finished that will tell them if a creek is really possible in the middle of town before the consent decree is lodged with the court. But that study won't be completed until early December.
Sesso said he thinks the timing on that will "sync up pretty well."
"The DOJ will probably take a month (to review the consent decree); we'll take a month (to bring it to the public and get council's vote); it's probably going to come together at the same time," Sesso said.
The EPA has been promising this moment for nearly two years. Almost as soon as former EPA Region 8 Administrator Doug Benevento filled his position in Denver, he said the Butte Hill would get a consent decree.
While a verbal agreement was reached on time a few months later, subsequent deadlines for the "pens down" moment have been missed. Benevento set an official clock ticking with the court last spring but still the negotiators kept up their private meetings to iron out nitty-gritty details and blew past that Aug. 12 deadline, too.
The details that led to delays are confidential.
The negotiators include the EPA, two state agencies, the county and Atlantic Richfield Company. What's in the consent decree will tell the public exactly what Atlantic Richfield has agreed to do to finish the Butte Hill cleanup. This step is important because once the company's liabilities and next steps are clear, Atlantic Richfield will get to work to finish the job it started decades ago.
Wardell added that the EPA and the DOJ "understand how important the resolution of this case is to the people of Butte." He called it a "high priority."
But, he said, the document "is long and its contents are quite technical so it will take some time to review. This document is instrumental for the county's future. Given its magnitude, complexity and import, the agencies must exercise due diligence to finalize the document for public consumption and input. We are committed to providing the public an opportunity to review and comment on these documents."
Sen. Steve Daines, R-Mont., said through a spokesperson in an email that the "pens down" is "great news for the Butte community." But Katie Schoettler, Daines' communications director, said by email that Daines wants the consent decree to be made public immediately.
"This is about the health and safety of Montanans and finding a resolution has been one of my top priorities in Congress. I'm thankful for the Trump administration for working with me to put Montana's Superfund sites on a glide path to resolution. With that said, transparency is important so I urge that the consent decree is made public immediately so the community can weigh in on what's been agreed to," Daines wrote.
Sen. Jon Tester, D-Mont., said through spokesperson Sarah Feldman, that this stage of the situation is problematic.
"Sen. Tester is very troubled that contrary to the government's many promises, the public can't weigh in until this plan is already fully baked — a lack of transparency that leaves little room for input or review from the very people this will affect most. He'll leave the judgment on the quality of this product for the public, once everyone is able to see it," Feldman wrote.
Reporter Mike Smith contributed to this story.
Montana Standard Reporter Mike Smith contributed to this report.
Get local news delivered to your inbox!
Subscribe to our Daily Headlines newsletter.