Just west of Ramsay is an 82-acre ranch called Canich Farms.
It's a place where Brian Canich and his wife Ashley are living the Montana dream with a handful of livestock and a picture-postcard landscape.
But as the Caniches will tell you, you have to work hard to achieve your dreams.
The profession they've chosen is labor intensive, and the mountain hideaway where they live isn't all that easy to get to.
During the winter, they aren't able to drive directly to their home. Instead, they have to walk the last quarter-mile or so with their three young daughters — Kameron, 5; Kori, 3; and Kylie, 3 months— in tow.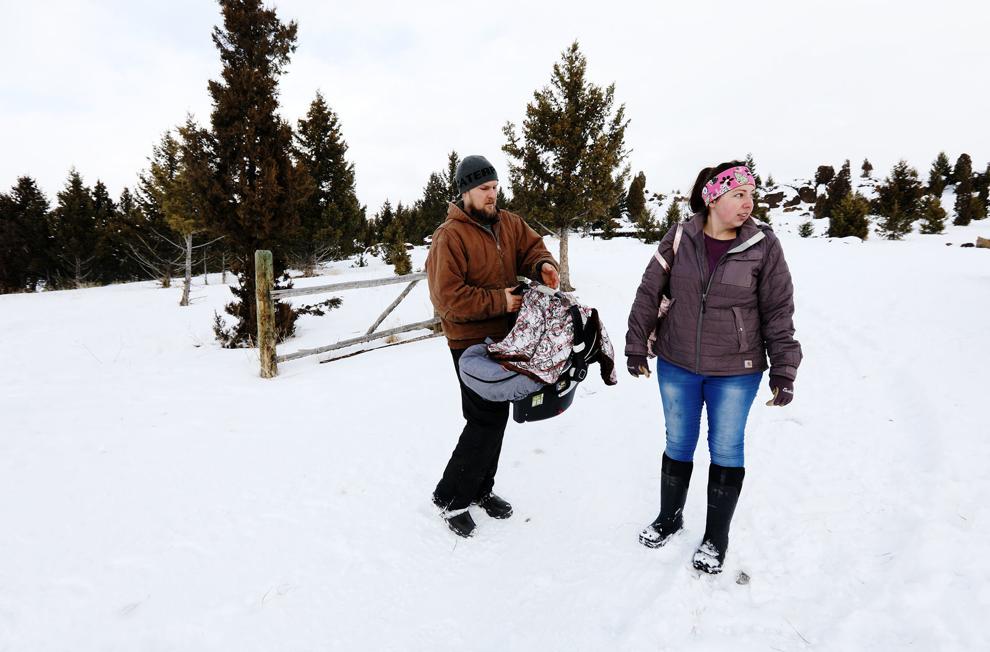 But the Caniches say they love their life in Ramsay and they wouldn't want to have things any other way.
Now, the wife-and-husband team is hoping to share their piece of Montana paradise with 12 wounded warriors whom they plan to host in July during a week-long program called Canich Farms Wounded Warrior Retreat.
If all goes well, they hope to make the retreat an annual event with multiple week-long sessions per year that will give wounded warriors a taste of ranching life.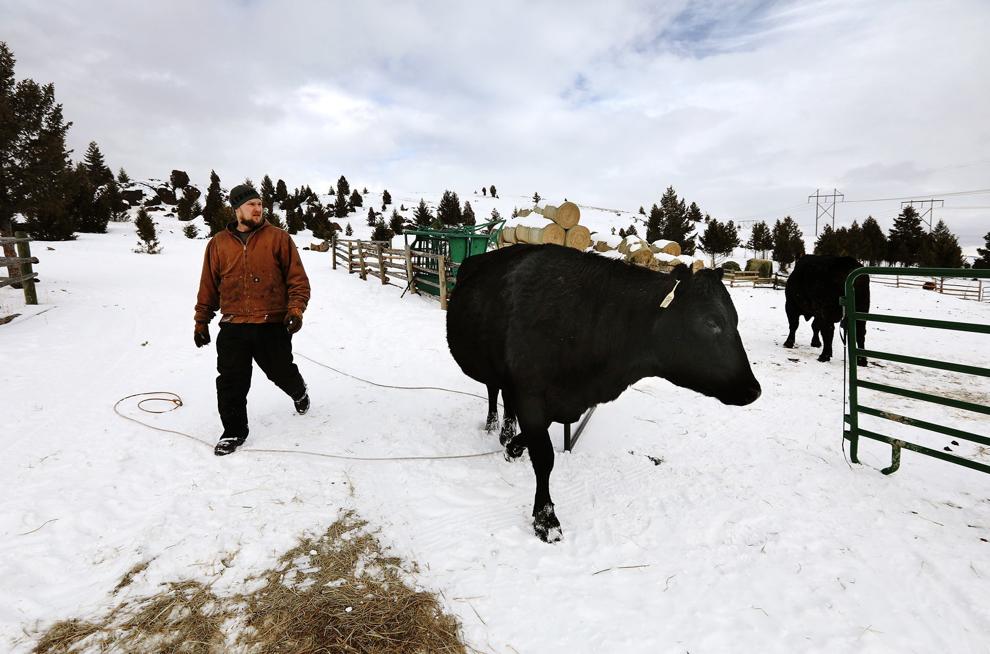 They have many of the details ironed out and are in the process of raising $25,000 to make their dream a reality.
Canich himself is a wounded warrior. He served as a Navy corpsman during multiple deployments to Afghanistan. In his more than seven years of service, he was injured twice by blasts from improvised explosive devices.
"I've had seven surgeries on it," said Canich, describing injuries to his right shoulder. "I've injured my left clavicle, broke that in seven or eight spots. It's got a plate and, like, 15 screws. And then I've had a dozen back surgeries and procedures, and I've got a traumatic brain injury."
When Canich left the Navy, he had to adapt to life with his injuries, but there were also the internal, less visible challenges he had to contend with too.
He described the transition to civilian life as something akin to learning a new culture, one that was governed by a set of rules that were entirely different from those he had known in the Navy.
"You come out into the civilian world, and it's like somebody took a bunch of Legos and threw them up into the air and just said, 'This is life,'" Canich said.
Canich also has post-traumatic stress disorder, and he says that when he first moved to Ramsay in 2015, he was confronted with a landscape that looked similar to the one he had known in Afghanistan.
Today, however, Canich hopes that very same landscape will help wounded warriors heal.
Canich and his wife both grew up in California, and they say what landed them in Ramsay was a love for the outdoors and Big Sky Country.
On their 82-acre ranch, they spend their days raising 35 cows and four horses and a handful of ducks, chickens, and guinea hens. It's the kind of lifestyle they hope will enrich the lives of their three young daughters and that they also hope will enrich the lives of the veterans and service members they plan to host in July.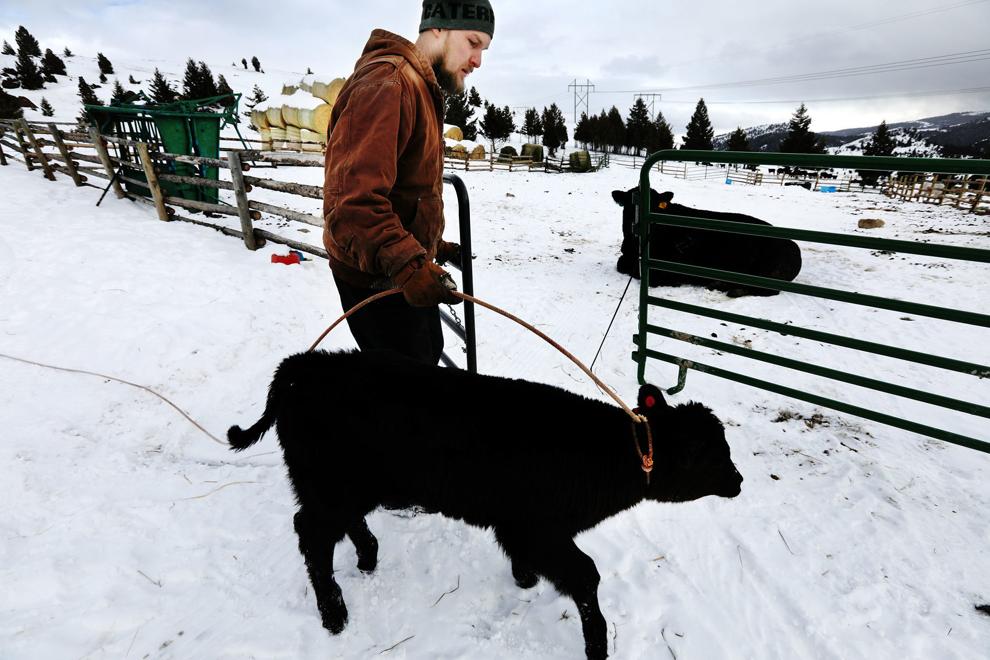 Canich said his experience competing as a wounded warrior athlete inspired him to create the retreat. 
In 2014, he was one among 40 wounded warriors who represented Team Navy at the U.S. Military's Warrior Games – a competition similar to the Paralympics, in which teams from different branches of the military compete for gold, silver, and bronze.
Canich went on to compete in the games for an additional year, and in 2018, he traveled to Australia to compete in the Invictus Games, an international competition for wounded warriors. 
Canich said competing with his teammates gave him a feeling of camaraderie that he hadn't experienced since serving in the Navy.
During the games, teammates helped each other become better athletes, while many walked away with lifelong friends, people who could not only understand a common experience but who could also help each other network, find resources, and navigate the red tape of the Veterans Administration.
The competitions got a bit rowdy at times, Canich said, "But at the end of the day, we're all family."
"(You get to) find other people who have the same injuries as you, so you don't feel alone," she said.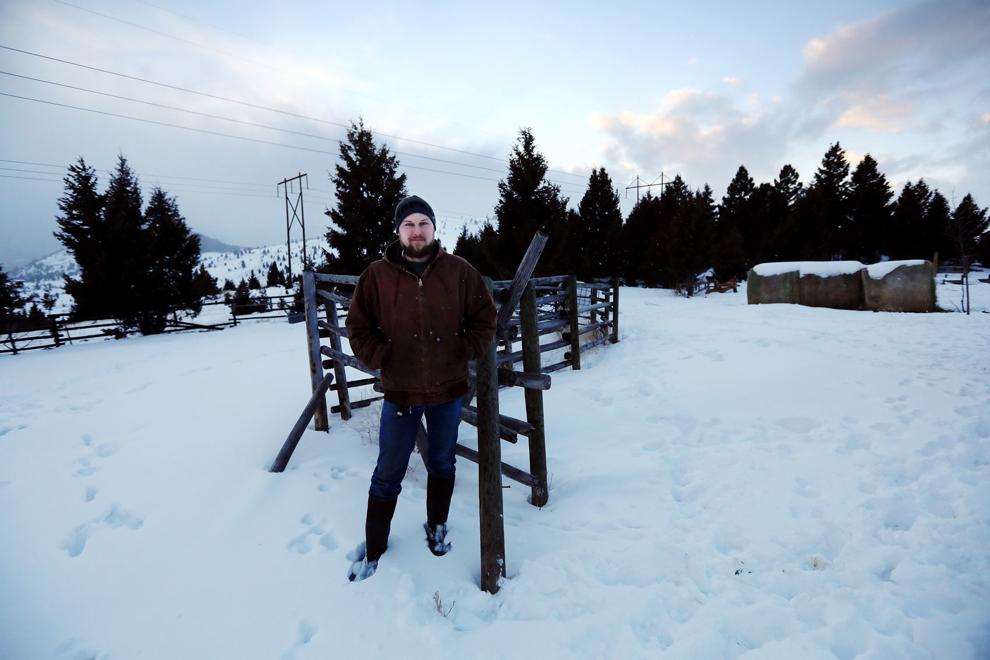 As a wounded warrior athlete, Canich specializes in sitting volleyball, golf, shooting, and wheelchair basketball.
But the Ramsay retreat won't involve shooting hoops.
Instead, the 12 wounded warriors will get to experience life Montana style, replete with fly fishing excursions, livestock handling, shooting, farm-to-table meals, and a lot more. All of this will be against a mountainous backdrop where the Caniches regularly spot elk, deer, and antelope and catch the occasional glimpse of a shooting star.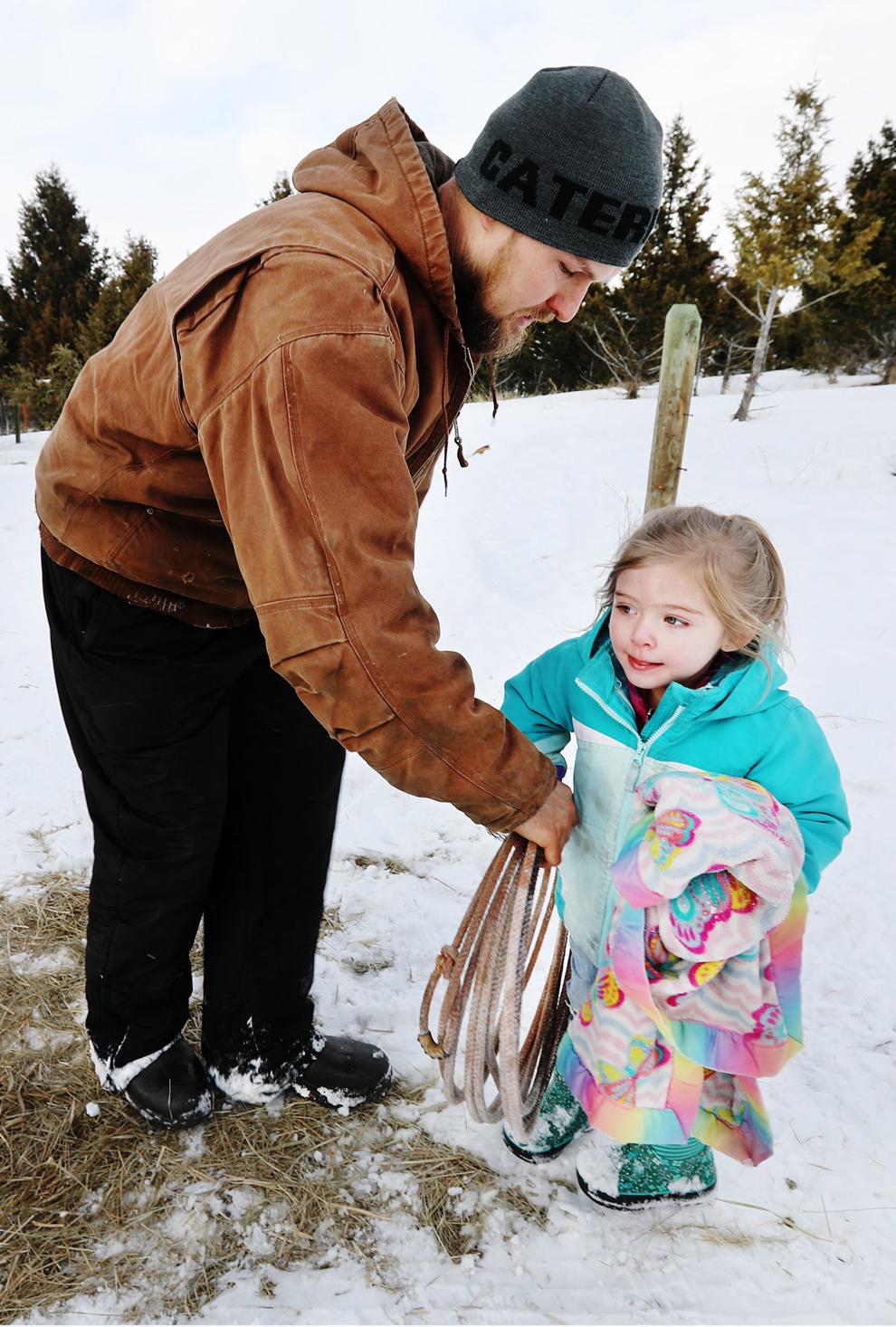 Veterans and service members often pride themselves on working hard, and providing outlets for their industriousness is precisely what Canich and his wife aim to do.
But the retreat will be about more than just hard work. It will help cultivate skills like empathy – the kind of things one learns while working with animals.
"Being with horses is just super relaxing," said Canich. "You've got to work with your patience, because horses can pick up on any type of body energy."
The retreat will also feature a short cattle drive.
"It will let them work cows and learn how to push them. Because cows are very pressure oriented. So if you go too far, they're going to move this way. If you back off, they'll go forward or backwards. So it just gets people to start using their brains," Canich said.
As for Ashley, she hopes the retreat will help wounded warriors focus on their abilities rather than their disabilities.
"They're still able. Even the guys that are missing limbs, they adapt," Ashley said.
Ranching isn't a cakewalk for the Ramsay-based veteran.
Sometimes he gets tired and has to rest, and he has to rely on his service dog Kali in case he falls or needs help getting up after kneeling. But he says the lifestyle he's living in Ramsay with his wife and three daughters makes it worthwhile.
The Caniches haven't chosen the easy life, but they've learned to adapt, finding ways to make things work.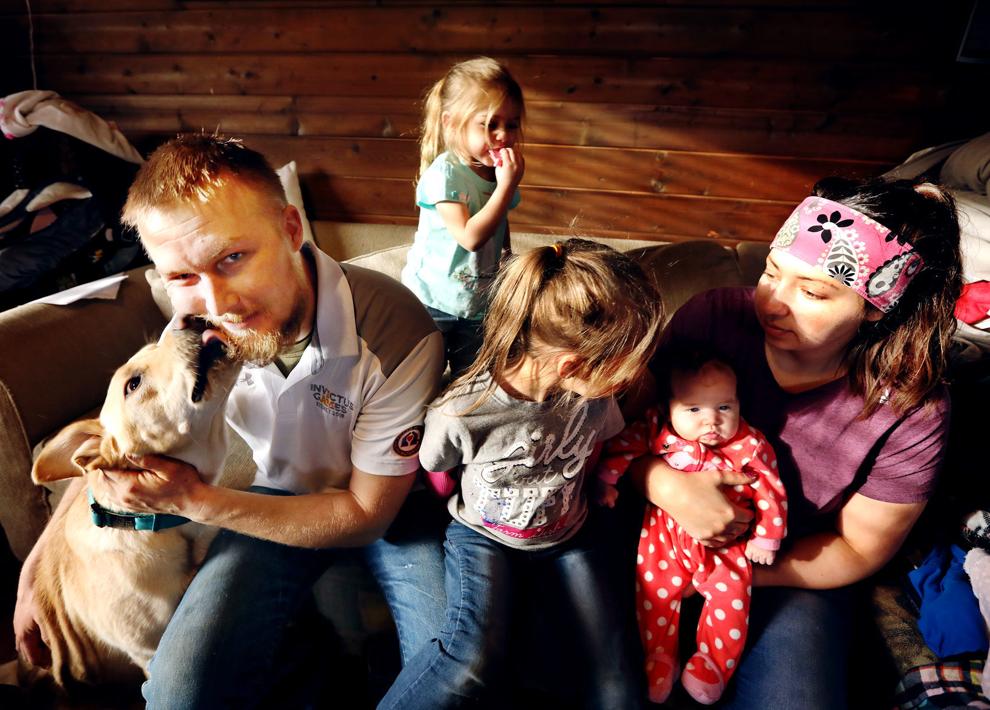 Meanwhile, Canich says he's looking forward to a series of nighttime bonfires he's scheduled for the wounded warriors. That's where the bonding happens, he said, and where people start to open up.
And what better place to do it than under a starry Montana sky?