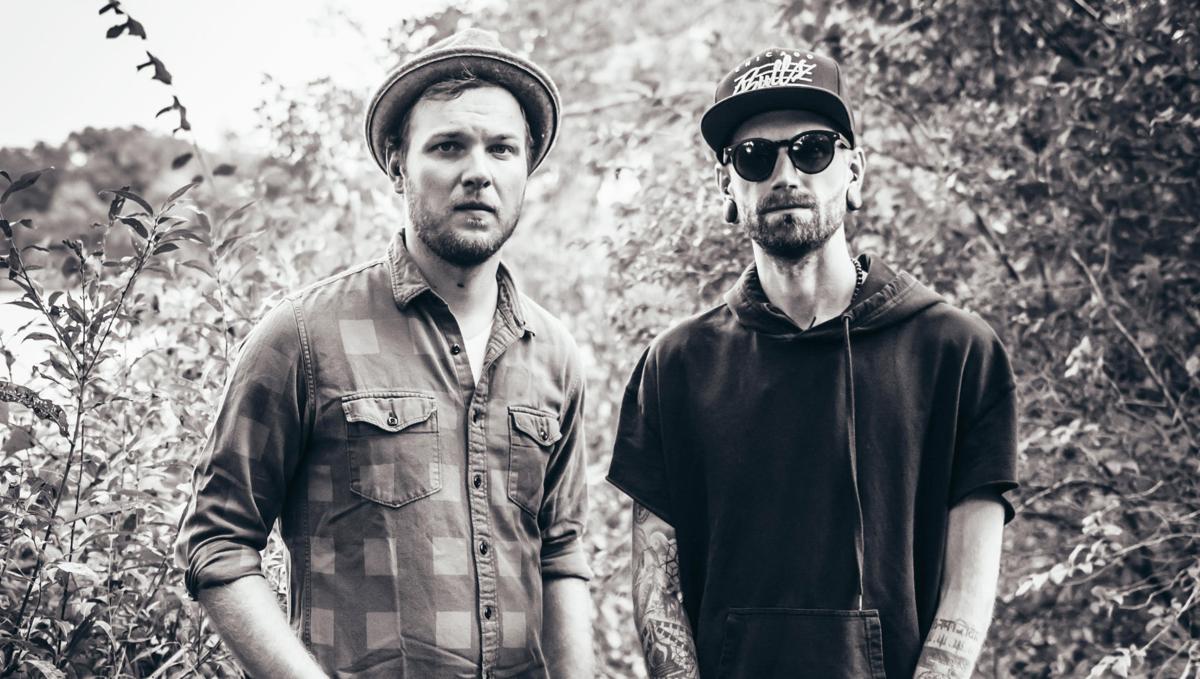 Drew McManus, guitarist and lead singer for the Red Lodge-based band Satsang, says he grew up cultivating a love for soul and hip-hop music.
Today, not only is the Des Moines native listening to the genres but he and fellow band member Karl Roth are blending them with folk, rock and other musical styles to form Satsang's silky smooth vibe.
Since the band's founding, Satsang has toured all over the country, sharing the stage with the likes of Michael Franti & Spearhead, Steel Pulse, Nahko and Medicine for the People, to name a few. Satsang's sophomore album "Pyramid(s)" hit No. 1 on Billboard's reggae chart last year.
Thursday night Satsang will bring its sound to the Covellite Theatre on West Broadway Street in Uptown Butte as part of an unplugged Montana tour to celebrate the release of the band's new extended play album, "In Between Another Blink."
Matt Boyle, owner of Butte-based Montana Booking Agency, is organizing the show and describes the band's sound as something akin to "reggae-infused folk rock with a dash of hip-hop."
"I think it's something that most people can vibe to," said Boyle, adding that Satsang offers meaning-filled lyrics that dig deeper than the mainstream.
The performance will be in the Covellite's lounge area, which should give the acoustic show an intimate vibe, Boyle said.
"Satsang" is a Sanskrit word that means "truth-company, or being in the company of the wise," according to the magazine Yoga Journal.
It's a phrase that fits well McManus' journey toward becoming a musical artist.
McManus, who spoke to The Montana Standard by phone Monday, said life wasn't easy while he was growing up in Des Moines, where he was raised in a home with alcoholism and abuse.
"We didn't have a lot of money," McManus said. "When you grow up like that it kind of changes your whole scope on everything."
At age 17 McManus moved to Chicago to live with his older sister and eventually became an alcoholic and drug addict himself.
Years later he moved to Red Lodge — a move that McManus says would lead him to a spiritual awakening after a coworker invited him on a trip to hike the Himalayas in Nepal.
McManus didn't have a lot of money saved up at the time, so the trip was risky.
But McManus, who at that time was contending with just six months of sobriety, said the risk was worth it because he was eager for change.
"I was really scared," McManus said. "(But) I think I went for it because I, up to that point, had tried a lot of things to improve my life."
For six weeks McManus walked from village to village through mountain passes and found the isolation he needed to clear his mind. It's an isolation that has since helped him stay sober, the musical artist said.
"There wasn't TVs, cellphones or contacts to the outside world," said McManus. "You're just kind of walking in the Himalayas in between monasteries and it provides a lot of time to think about your life and how things are the way they are."
During that time, McManus was able to reflect on his childhood and what he could do to stop his addiction. When he returned to Red Lodge he continued to find healing in the Beartooth Mountains.
Throughout his wanderings, McManus said, he's learned something: a person's past doesn't have to define their present.
"It's just about being better. I think we can all be better," said McManus. "It's really easy to use our stories as a way to perpetuate (negative patterns in our lives)."
Today that's a message McManus tries to embody in his lyrics.
"It's really easy to settle, so the mission of this group is to convince people that they should never settle and that they should always be improving," McManus said. "The better we make ourselves, the better we make the people around us. And if we can encourage everyone to do that I think that would be the quickest way to change the world."
Get local news delivered to your inbox!
Subscribe to our Daily Headlines newsletter.