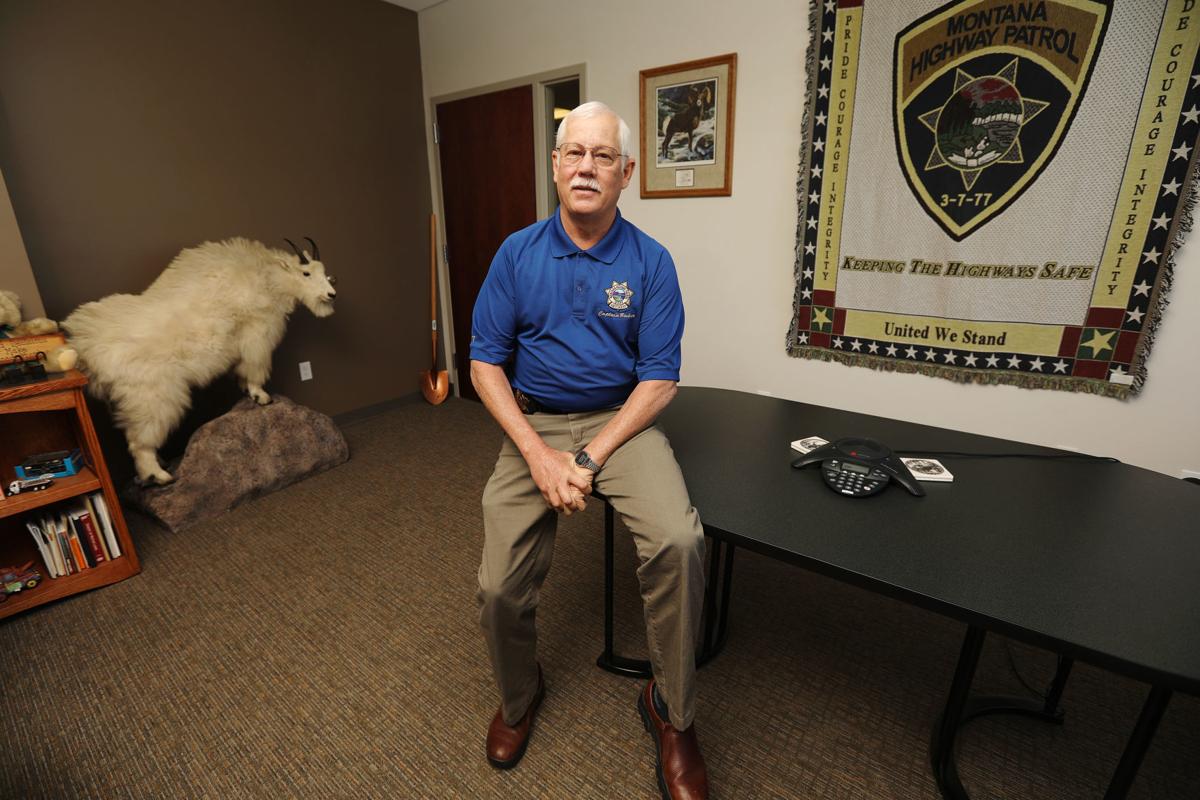 On Dec. 31, District III Montana Highway Patrol Captain Gary Becker will retire after serving nearly 40 years in law enforcement across the state.
Becker said he's been talking about retiring from the patrol office in Butte for a handful of years. However, he was motivated to stay until the district's new office building was finished.
"I wanted to enjoy the new building and see the better work environment it created for the people under me," Becker said.
In 1981, Becker started his career in law enforcement. For five years, he was a police officer in eastern Montana, then a cadet with the Montana Highway Patrol. He graduated from the academy in 1987 and served for a year as a trooper on a "roving squad," Becker said, where he traveled across the entire state.
A year later, Becker joined the Sidney station as a trooper, where he stayed for eight years. He started to climb the ladder with a sergeant promotion in 1995 then moved up to detachment commander and then became captain for District VII in 2002, based out of Bozeman.
About ten months later, Becker became the captain of District III out of Butte, where he has been ever since.
Becker said he was drawn to the Montana Highway Patrol because they have more freedom and latitude to do their job than city-based law enforcement.
"When you work for the patrol, you turn your key, and the car takes you where you need to go," Becker said.
As a captain, Becker wasn't out on the road much — he said the position mostly involved administrative work, along with maintaining good relationships with other branches of law enforcement and first responders.
However, over Becker's career, he said some of his most rewarding experiences involved interacting with the local community. Even though he may have seen the same crash 1,000 times, he said it may have been the first time for the people involved. Becker said being able to help people in situations like this was one of the job's greatest rewards.
"Most people don't get into law enforcement without some compassion to help people," Becker said.
In his last month at the local patrol office, Becker planned to help the new District III captain, Josh Brown, adjust to the position. This will be Brown's first stint as a Montana Highway Patrol captain, and although Becker said Brown is well qualified, it's hard to go from overseeing a handful of people to an entire district comprised of multiple counties.
"Josh is an excellent choice. He's paid his dues," Becker said. "He's the cream of the crop."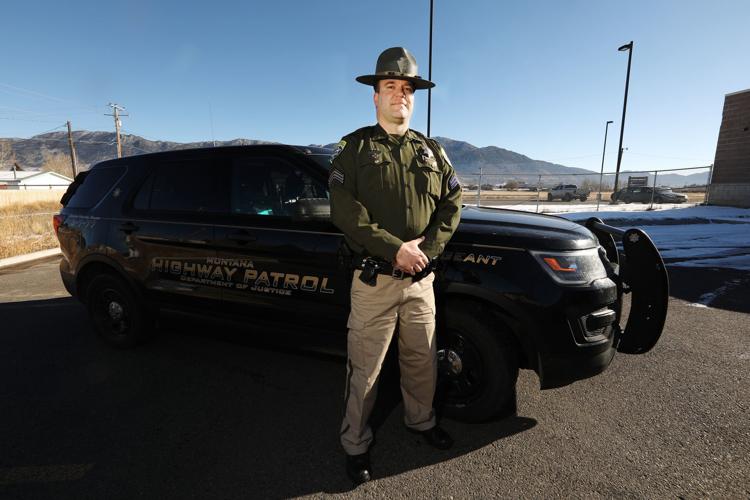 Becker and Brown aren't strangers. In 2001, Becker was Brown's sergeant, and in 2002, he was Brown's captain, both within District VII out of Bozeman. Seventeen years later, Brown is receiving guidance from Becker once again. He said he hopes to continue Becker's mission.
"My goals as captain are still developing, but overall I want to keep the district running smoothly and maintain good relationships with the local law enforcement," Brown said.
Looking back on his career, Becker said time has flown by. The Butte law enforcement leaders were brand-new officers when he first started, Becker said, and he's juggled a "wide gamut" of responsibilities, he said. But he said he's ready to enjoy spending his time the way he wants.
"I've been telling my troopers, 'I can't wait to get up, sit out on my deck, drink a cup of coffee, and then decide what the day will bring,'" Becker said. "And if it's snowing, I can look out and say, 'I bet they're busy today.'"
Get local news delivered to your inbox!
Subscribe to our Daily Headlines newsletter.