From a 65-year-old Hollywood actor to a local 2-year-old, people of all walks of life trudged up the Butte Hill for Butte's 12th annual Folk Festival Friday evening.
The music kicked off at 6:30 p.m. on the Original stage off Main Street with North Bear, a Native American group, providing an opening song. After a few remarks, David Davis and the Warrior River Boys brought some traditional bluegrass from rural Alabama to the Mining City.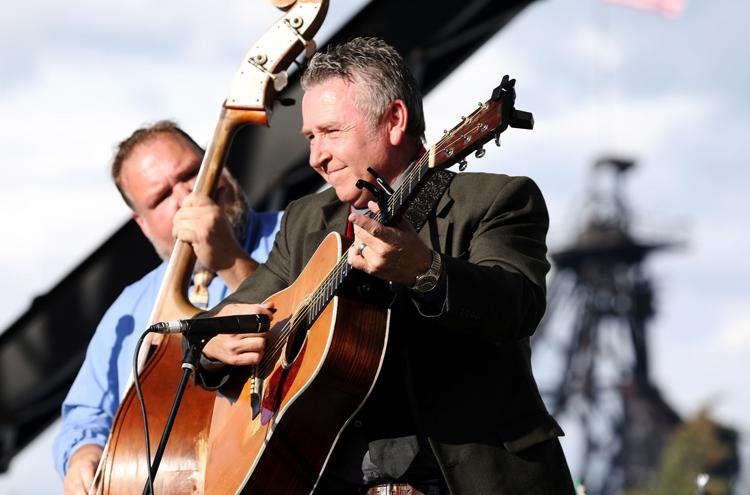 Like every year, the festival is a magnet for an eclectic mix of music. From Russian to Iraqi to Brazilian to Cuban salsa, the festival doesn't lack for a wide array of voices and sounds.
The festival began under the National Folk Festival in 2008. After 2010, it morphed into the current Montana Folk Festival. It is free and hosts multiple outdoor stages around Butte's Uptown.
Hollywood royalty Bill Pullman, who owns a ranch in Cardwell, traveled to Butte Friday evening with his wife, choreographer Tamara Pullman, and a few friends in between acting gigs. Pullman recently left the stage in London after performing in an Arthur Miller classic, "All My Sons," on the Old Vic Theater with Sally Fields. On Monday he flies to Los Angeles to play a DJ in a low-power radio station in an upcoming film called "Covers."
Pullman said there was a lot of music he was looking forward to hearing Friday night, but one band he would definitely take in was a group of Irish singers from Philadelphia.
"When you come to Butte, you've got to go to the altar of Irish music," he said.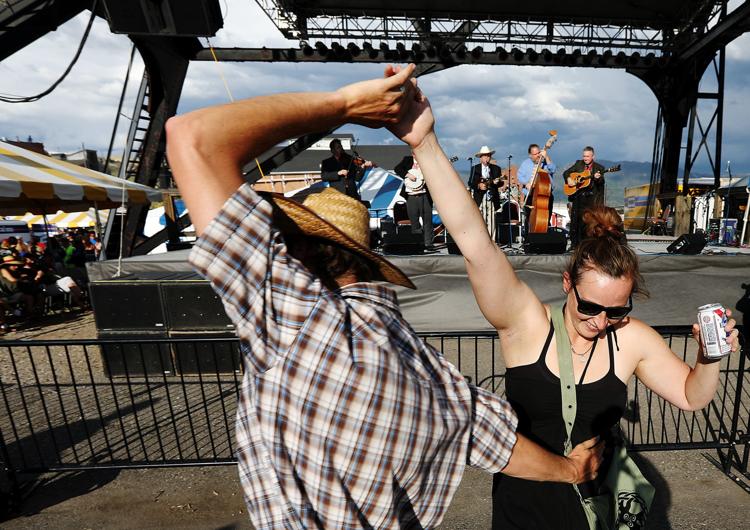 Robbie Leipheimer, 19, didn't travel far for the festival. He lives in Butte.
Leipheimer said he didn't even know what was on the lineup for Friday night.
You have free articles remaining.
Keep reading for FREE!
Enjoy more articles by signing up or logging in. No credit card required.
"Normally, it's always been good, so I expect good things," he said.
Gwen Waggoner, 69, volunteers for the festival and sat at the beer garden behind the Original stage. She said she loves the atmosphere of the festival, which she called "fun, friendly, and a party."
Leann Williams, 41, and Don Tope, 53, drove down from Helena and Jefferson City respectively. Williams said this is her second festival. She came back because "it's just beautiful."
"I love many different genres," she said.
Tope said he was looking forward to the bluegrass, African, and gospel music.
"I come every year," he said.
David Panchot, 63, said he was looking forward to the native music and country. He said he didn't have any particular band in mind.
"I've been here for the last three years," he said.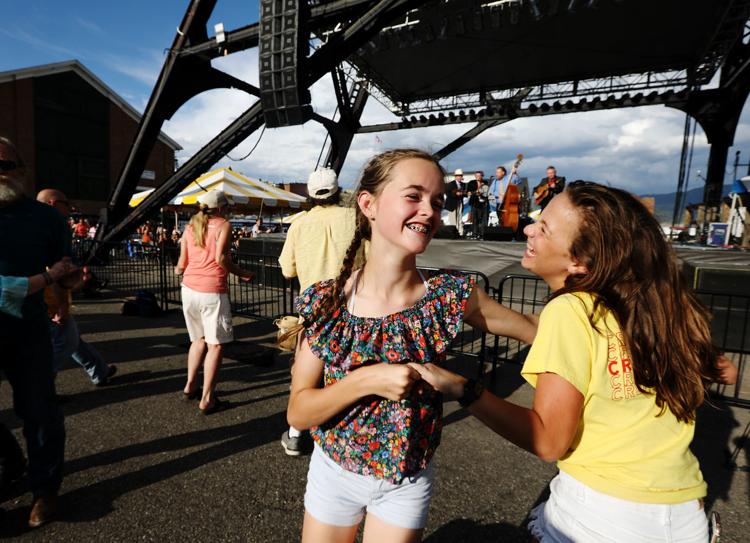 One of the littlest visitors was Henry Roos, who was one day shy of turning 3 years old Friday. Henry let his older brother Sam, 4, do most of the talking for him. Sam said he likes folk music.
But when asked if he wanted to listen to the music, Henry nodded his head "yes" vigorously.